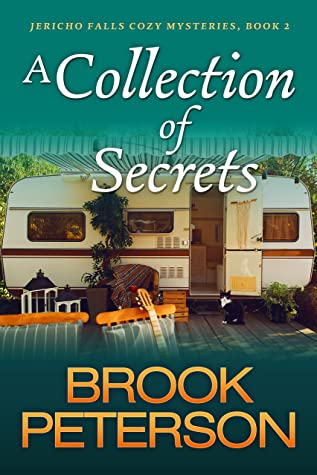 A Collection of Secrets
by
Brook Peterson
Series:
Jericho Falls Cozy Mysteries #2
on January 14th 2022
Genres:
Cozy Mystery
Pages:
268
Format:
ARC
Source:
Author's Copy
Buy on Amazon
Goodreads
Chloe Martin is finally feeling at home again in Jericho Falls, NV. No one is staring anymore or asking how she's handling being back in town after so many years away. But troubling information surfaces about Police Chief Garner that makes Chloe question everything. And when there's another suspicious death in town, Chloe finds that a collection of secrets might hold the information she needs to solve another mystery in the quaint turn-of-the-century town she now calls home.

A Collection of Secrets picks up where book one, A History of Murder, left off. If you love mysteries set in small towns, with cute sidekick pets and a bit of romance, the Jericho Falls Cozy Mysteries are for you.
A good cozy mystery, starts with a death in the first chapter. A great cozy mystery, makes sure there's something fishy about it. If it's quite literally fishy, even better.
Welcome back to Jericho Falls! Yes, we will continue exactly where we ended off last time in A History of Murder. Don't worry, I think you will be able to follow along even if you haven't read it. Chloe Martin has decided to stay with Grandma Lily and a few of the questions left unanswered in A History of Murder, will come to light. But not before another murder is committed in the small, historical town.
Once again, Chloe finds herself at the right place, at the right time – right next to the handsome Police Chief Garner when a murder is announced. Nope, I do not use the Agatha Christie title-word-play lightly here, this murder mystery is one that would have made Dame Christie proud.
Unfortunately, we don't have a clever little Belgium Detective with patent leather shoes, or a nosy old lady with knitting needles to solve the mystery of why Barbara Duvall was floating upside down like the dearly departed Goldie Prawn in the pool of the local Trailer Park. Luckily, we do have the she-who-would-not-listen-to-sound-advice amateur sleuth, Chloe, to solve the latest murder mystery and to catch a killer on the hook. A few of the red herrings that also nibbled on the bait, proofed to be useful as well and they provided some long overdue answers to questions that kept Chloe up at night. Oh and let's don't forget The Poison Pen Book Club, they also throw in a line or two in the latest fishing expedition. Never underestimate the ability to solve a crime from people who read mysteries on a weekly basis.
Chloe Martin, the she-who-would-not-listen-to-sound-advice amateur sleuth, is back to solve the latest murder mystery and to a catch killer on the hook. #Jerichofalls #bookreview
Click To Tweet
Of course Jed and Elliot are still residing at Jericho House and finding out more of Jed's heritage, did cause my Mommy to tear up a bit. Poor Elliot tried to rub the fact that Chloe behaves like a total idiot with Chief Garner on more than one occasion by getting his claws in and meows out as only a cat who enjoys human suffering can do.
The world of cozy mysteries, are more of a dog's world where everything turns out resolved and all warm and fuzzy, than the world of a cat where things remain hidden under couches and dragged out at night to come and play. When it comes to Jericho Falls, we are very glad to share the house with Jed and to know that Chloe can sleep tight at last.
Will this be the end of The Jericho Falls Mysteries? Gosh, we hope not! We would love to see Chloe solve more mysteries than only her future with the dashing chief. Even a ghost or two popping up in the historical little town will suit us perfectly fine.
Thank you Brook Peterson! Not for only providing us with a copy of your latest novel, but for entertaining us for a few well spend hours.
A Note from The Author
As long as I can remember I have been reading mysteries. By the time I was ten, I was writing my own and turning them into little stapled paperbacks for my family to read.

I'm thrilled to be writing and publishing real books to share with other mystery lovers. My stories are sure to include long-held secrets, an antique or two, and a little bit of romance.

For more information visit: https://www.brookpetersonauthor.com

Join my monthly newsletter at: https://www.subscribepage.com/brookpetersonauthor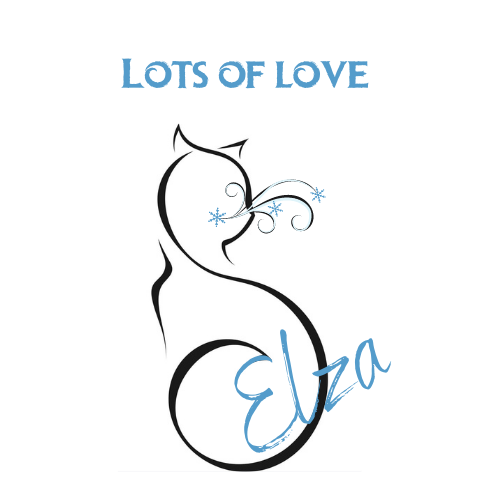 Related Posts