A Midlife Holiday
by
Cary J. Hansson
Series:
The Midlife Trilogy #1
Published by
Hansson Publishing
on May 17th 2022
Genres:
Contemporary
Pages:
265
Format:
eBook
Source:
The Pigeonhole
Buy on Amazon
Goodreads
She wanted a change. But will a girls' trip to the Mediterranean recapture her joy?

Helen Winters worries the walls are closing in. With her children grown and her selfish husband absent on her fiftieth birthday, she regrets not taking the exciting paths she dreamed about in her youth. So when a well-meaning gift reveals a depressing image of her future, she takes a leap of faith and jets off to Cyprus with two lifelong friends.

Basking in the glorious sunshine and crystal-blue waters while enjoying the attention of handsome men, she. starts to feel truly alive. But her best friend isn't in Cyprus for the sunshine, and when Helen learns the true reason, tensions threaten their lifelong bond and she fears nothing will ever be the same again.

Can she shake off years of disappointment and claim well-deserved happiness?
Who is your best friend? Since college? Ha, got you. Not so many people out there who can celebrate their 50th birthday with her two best friends since college.
Who knows you better than a friend with whom you've traveled more than 2 cities in over 3o years – the best of times, the worst of times. Friends like that know each others deepest darkest secrets, dreams and regrets.
Helen, Caro and Kay have been the best of friends for the better part of 30 years. They met in college with stars in their eyes and dreams in their hearts. Life however, as the tendency is, made other plans and got in the way of their own.
Helen is married to an ego-centric man who probably married the fun-loving and bubbly Helen for exactly those trades. 25 years later it appears as if he doesn't realize that the one who is blowing out her flame and bursting all her bubbles, is him.
Kay's story can be a book all by itself and what a tearjerker it would make. Divorced, dealing with a mentally challenged child and taking care of her elderly parents. This woman needs a holiday.
Caro, the initial shy and withdrawn one, is the one who climbed the corporate ladder and who sleeps in a different city every other week. Alone. She believed that life could be planned to the finest little detail and everything you might want, is right there on the internet. Just make your choice.
When Caro invites Helen and Kay to accompany her on a weeklong holiday to Kyrenia, Cyprus – they all jumped at the opportunity for an impromptu Midlife Holiday.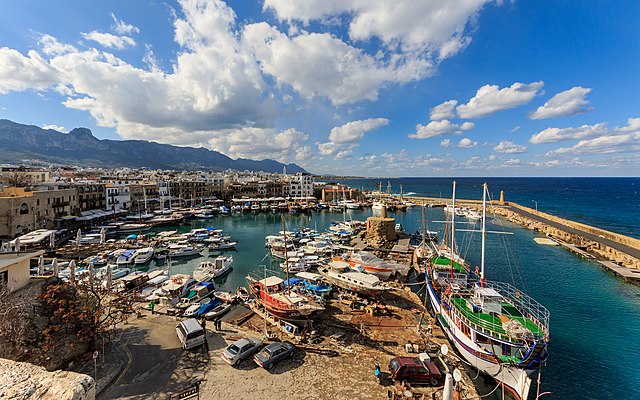 It didn't take long for the three friends to discover the little cracks in their decades old friendship and to realize that they don't all know each other and their dreams as well as they thought. The week in the Mediterranean  provides the ladies a change to do some stock take of their current situations and to re-evaluate their futures.
A Midlife Holiday is a life affirming and thought provoking read, well presented with humor and wit and filled with raw human emotions. If you like to go on moral high-horse adventures – this one might not be for you. But life is more than moral debates and sometimes it's the way it is and it's your friend. Your best friend. Of course you will support her.
Thank you to The Pigeonhole for providing this book one stave at a time. What fun it always is to read with you!
Related Posts