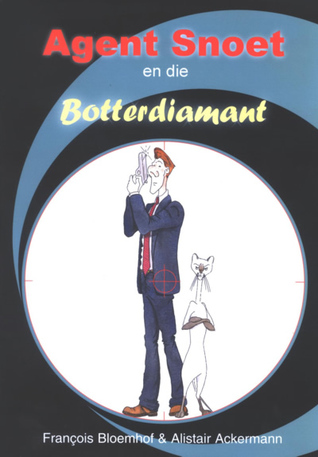 Agent Snoet en die Botterdiamant
by
Francois Bloemhof
Series:
Agent Snoet
Published by
Lapa Uitgewers
on Oktober 2002
Pages:
48
Format:
Paperback
Source:
VCS
Goodreads
Agent Snoet, geheime agent van formaat, en sy Siamese kat, Felino, ondersoek die verdwyning van Madame Lente Langenhoven se botterdiamant. Soos met al Agent Snoet se sake, is dit uiteindelik Felino wat die skurk vastrek. Die dief is niemand anders nie as...

Maar wag, so maklik gaan ons nie die antwoord verklap nie. Lees self hierdie spanningsvolle en humoristiese speurverhaal in strokiesprent-formaat om uit te vind wie nou eintlik die botterdiamant gegaps het. Die boek is geskryf deur bobaas storieverteller Francois Bloemhof en die illustrasies is deur talentvolle nuweling, Alistair Ackermann.
Boek lees is nie vir almal nie. Maar vir almal is daar 'n boek in een of ander formaat. Grafiese boeke, of strokiesverhale soos Juffrou Mareli dit nog ken, is verseker baie gewild in ons biblioteek. Net jammer ons het nie vreeslik baie van hulle nie en die paar wat ons het, word voos gelees.
Agent Snoet en die Botterdiamant is die enigste boek wat ons het in die Agent Snoet reeks. Dis nogals 'n jammerte, want hierdie prettige strokiesverhaal kan verseker deur jonk en oud geniet word.
Die oulike illustrasies is deur Alistair Ackermann behartig en het as jy regtig nie van lees hou nie, is die prentjies amper genoeg.
Ek dink die storie is eintlik veronderstel om oor Agent Snoet te gaan, maar die hoofkarakter is verseker Felino, agent Snoet se katterige venoot. Katterig in die letterlike vorm. Hy is 'n slim siamese kat wat kan praat ook nog.
My gunsteling karakter was Madame Lente Langenhoven. Sy is 'n ryk, "cherry blonde" dame van onbepaalde ouderdom en die eienaar van die Botterdiamant. Dit klink dalk soos 'n vreemde voorwerp, maar dit is 'n regte diamant wat soek geraak het. Madame Langenhoven het ook 'n baie sjarmante kat gehad, genaamd Katinka.
Ek het nie van Mara Freud gehou nie, ek dink sy was maar 'n effense suurknol en haar maniere het ook veel te wense gelaat. Die feit dat sy verlief was op haar werkgewer, Madame Lente se eks-man, Absalom, het my ook maar dwars in die krop gesteek.
Die boek is so kort, ek gaan nie veel oor die storielyn sê nie, want dan gee ek dit op 'n silwer skinkbord vir jou.  Ek wens eintlik die boek kon langer gewees het en ek hoop ons kan vinnig nog van die reeks in die biblioteek kry.
Wat ek uit die storie geleer het, is mens moenie altyd mense net dadelik vertrou nie. Party mense is 'n regte Judas en mens moet maar ligloop vir hulle. Gelukkig het hierdie boek 'n gelukkige einde gehad.
Vir meer lesersindrukke deur ons krannige VCS lesers, besoek gerus ons blad by VCS Reviews.
Hierdie lesersindruk is geskryf deur Grace van Straaten, 'n Gr.6 leerling by VCS.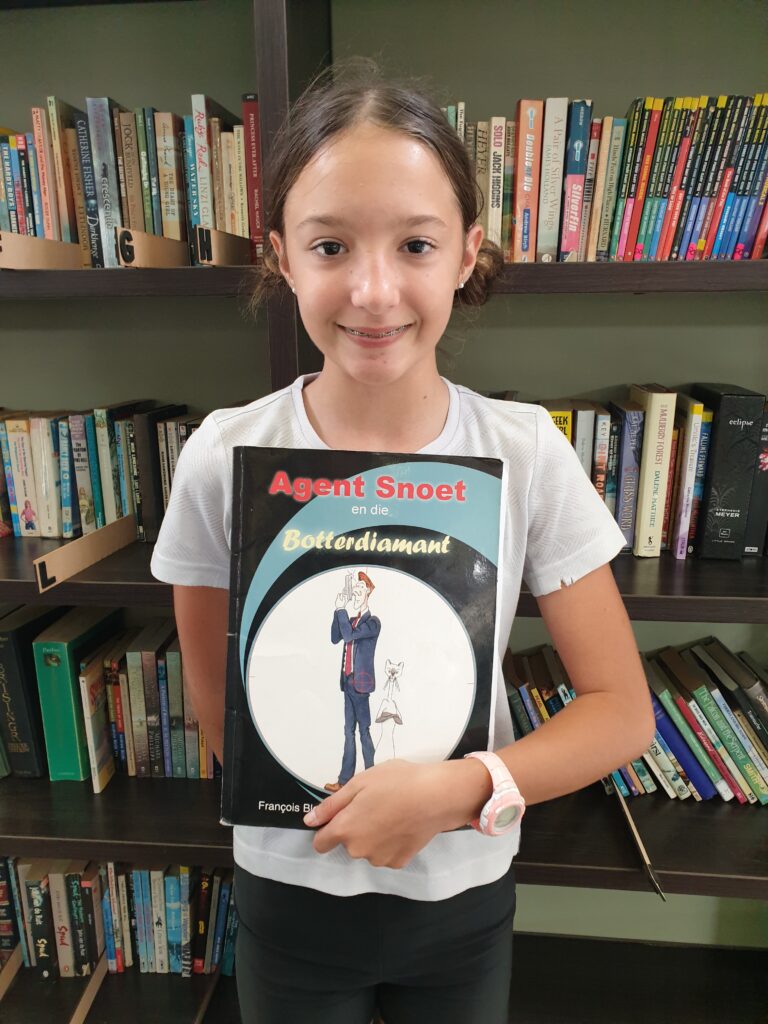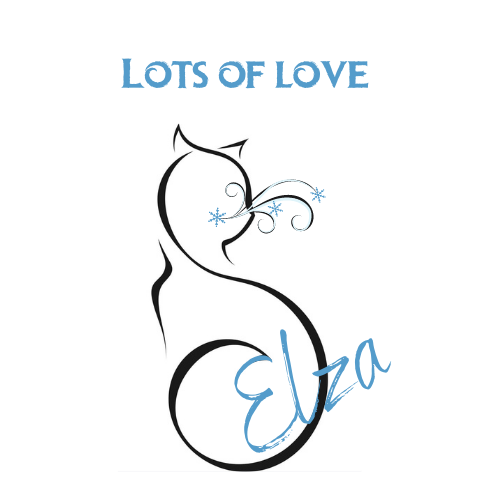 Related Posts