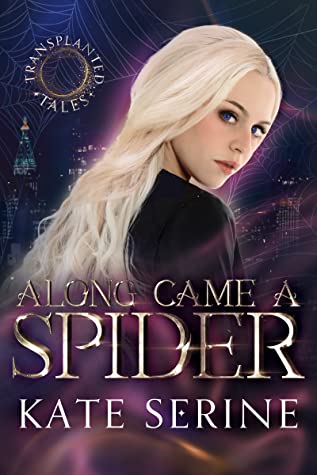 Along Came a Spider
by
Kate Serine
Series:
Transplanted Tales #3
on May 2022
Genres:
Paranormal
,
Romance
Pages:
264
Source:
Caffeinated PR
Buy on Amazon
Goodreads
Little Miss Muffet and Little Boy Blue are all grown up—and hunting the world's most famous vampire—in this gritty paranormal romance novel.

Ever since Make Believe characters were transported into the ordinary world, their Happily Ever Afters have been a thing of the past. So when Trish Muffet is attacked at a grisly crime scene, the last person she expects to come to her rescue is Nicky "Little Boy" Blue. But these days Nicky's doling out vigilante justice as "The Spider," taking on predators of the night in the hopes of locating his ultimate target—Vlad Dracula. And he needs Trish's help.

Although Nicky's renegade style goes against everything Trish stands for, she'll do what she must to bring Dracula down. With danger stalking her, Trish knows the only person she can count on is the one man who has the power to leave her breathless. There's no way she's letting this spider frighten her away.
Greetings you guys! Welcome to our spot on the Anniversary Blog Tour for the third installment of the Transplanted Series, Along Came a Spider. Do not confuse this book with the James Patterson best seller, this is the original Along Came a Spider from the nursery rhyme.
The Transplanted Tales 10-Year Anniversary celebration continues with a tour for Along Came a Spider by Kate SeRine. In this third novel, we are hunting vampires with Trish Muffett and Nicky, aka "Little Boy Blue".
We haven't read this instalment yet, but it is lurking like a spider on our Kindle, just waiting to fall in my Mommy's lap. It sure does sound like such a fun read and a welcome addition to the series.
If you want to follow the blog tour, you can find the schedule by clicking on the Caffeinated PR logo below.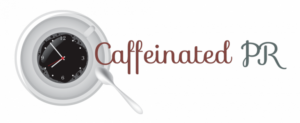 About the Author
Kate SeRine (pronounced "serene") is a hopeless romantic who firmly believes in true love that lasts forever. So it's no surprise that when she began writing her own stories, Kate vowed her characters would always have a happily ever after. She's the author of the award-winning TRANSPLANTED TALES paranormal romance series as well as two romantic suspense series: PROTECT AND SERVE and DARK ALLIANCE.

Kate lives in a smallish, quintessentially Midwestern town with her husband and two sons, who share her love of storytelling. She never tires of creating new worlds to share and is even now working on her next project — probably while consuming way too much coffee.
Website | Instagram | Twitter | Newsletter
Giveaway
There's a tour wide giveaway for Along Came a Spider. Enter to win a $25.00 eGift card from retailer of your choice (Amazon, Apple, B&N or Kobo). Ends June 5, 2022.
Related Posts