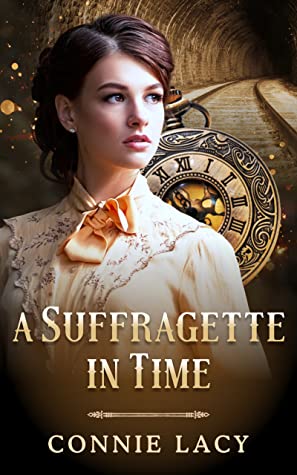 A Suffragette in Time
by
Connie Lacy
on October 28th, 2021
Genres:
Romance
,
Time Travel
Format:
ARC
Source:
Lola's Blog Tours
Buy on Amazon
Goodreads
Thrown back in time to the 1850s, Sarah Burns transforms herself into a suffragette. But traveling the speaking circuit can be risky in a time when men believe a woman's place is in the home. It can be downright dangerous when she shares the stage with anti-slavery activists whose fiery rhetoric triggers violence.

Her uneasy alliance with an arrogant abolitionist may be heading toward romance, but it's a bumpy road with perilous obstacles, including slave hunters intent on kidnapping anyone they can sell down south. Living with a family operating a station on the Underground Railroad doesn't make life any easier.

A Suffragette in Time is a fast-paced time travel story set against the backdrop of one of the most acrimonious periods in American history, as the fight over slavery escalates toward the American Civil War. Danger, romance and one woman's personal battle to make the world a better place.
Greetings you guys! We are so excited to be the first stop on the blog tour for A Suffragette in Time by Connie Lacy. This tour is organized by our favorite Tour Host in forever – Lola at Lola's Blog Tours. The tour will run from the 15th – 21 of November 2021.  You can see the whole Tour Schedule here 
Our post today, is only for promotional purposes, but I can't wait for my Mommy to go on holidays so that we can start reading this book. Doesn't it sounds simply marvelous? And wow, I think the girl on the cover is ever so beautiful. If I were a human, that's what I would have liked to look like.
Ha. Not only do I want to look like Sarah, I think I want to be Sarah.
I think I'm going to take a sneak peak so long and read a couple of pages. If you join me, my Mommy can't get mad. Safety in numbers you know.
Excerpt
She closed her eyes, picturing herself in the stream behind her adopted family's home wearing only her chemise. There was a deep pool about a quarter of a mile upstream, just below a small waterfall, where she liked to swim. Scandalous behavior for a young lady, but she didn't care. Still, she'd learned the hard way to leave an old flour sack on a rock to wrap herself in before stepping from the water. It was important to preserve her modesty should anyone appear unexpectedly along the bank. Which is precisely what happened the first summer after her arrival.
She was so very unhappy that summer. Miserable, really. Desperate to find a way home, anxious about her grandfather, knowing he must think she was dead. She didn't belong here in this time and place where every little chore took an eternity. She missed Granddad something fierce. She missed her real life and her friends. All of which was bouncing around inside her head on that sweltering afternoon when she decided to float on her back in the rippling current and watch the clouds drift by overhead. When she rose from the water and saw a man gaping as though he'd witnessed a mythical selkie rising from the stream, her hands balled into fists at her sides.
"Turn the other way!" she cried, folding her arms across her chest.
He was frozen in place, eyes wide.
"Now!" she yelled.
He whirled around. "I'm sorry. I didn't mean to…" but his voice trailed off.
She hurried to the bush where she'd left her skirt and blouse draped across the top. She slipped the blouse on, then the skirt. Her waterlogged slip soaked through her clothes before she finished buttoning up.
"Who are you and what are you doing here?"
"Benjamin Rainey. My family owns the farm just down the road. I brought my little sister over to visit…"
She didn't let him finish. "I should've known it would be a cloudy day," she muttered, putting her shoes on.
"There's not a cloud in the sky," he said, looking up.
"It's just an expression." She stepped out from behind the bush, hands on her hips.
"An expression?" he said, his back still turned.
"If you must know, when I used to ask my grandfather how he was feeling, he would answer with a weather forecast. You know, 'cloudy with a chance of rain' meant he wasn't feeling too good. 'Mostly sunny' meant he was fine and dandy."
"So you thought it was going to be a sunny day until I showed up."
"Exactly."
"May I turn around?"
"If you insist."
At which point she got a good look at him, although not as good a look as he'd gotten of her. He was tall, but not too tall, good looking in a quiet way. He had a shock of dishwater blond hair that was sort of curly, but not too curly, a square jaw that gave him an honest look. But something about the eagerness in his eyes made her feel like she was an apple pie, fresh from the oven, cooling on the windowsill.
If you want to continue reading right this minute, I have some good news!
You can buy A Suffragette in Time for only 99 cents for the duration of the blog tour! You can buy your copy here: https://books2read.com/ASuffragetteInTimeLBT/
Giveaway!!
There is a tour wide giveaway for the blog tour of A Suffragette in Time. These are the prizes you can win:
– 2 winners win an autographed paperback of A Suffragette in Time (US only)
– 10 winners win an ecopy of A Suffragette in Time via BookFunnel (Open International)
For a chance to win, enter the rafflecopter below:
We promise to tell you more about A Suffragette in Time and the author, Connie Lacy, early in the new year. Scary to think we are talking about a new year already….
Please remember to pay a visit to the other tour hosts and I know there will be some reviews up for this book already.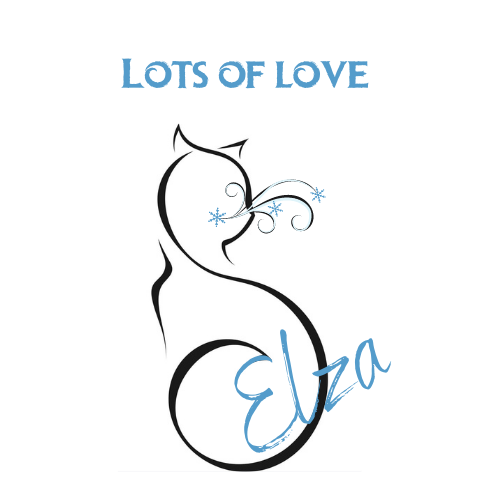 Related Posts