Burning Secret
by
R.J. Lloyd
on 28 June 2022
Genres:
Historical Fiction
Pages:
384
Format:
ARC
Source:
Lola's Blog Tours
Buy on Amazon
Goodreads
In 1844 Enoch Price was born into poverty. An ambitious youth, he becomes a bare-knuckle fighter amongst London's underworld. In debt to a violent and unscrupulous moneylender and facing ruin and imprisonment, he escapes to Jacksonville, Florida, abandoning his wife and three young daughters, a decision that will haunt him for the rest of his life. By the time he arrives in Florida, Enoch Price has become Harry Mason.

Through a series of thrilling and risky escapades, he plays an important role in the development and history of Jacksonville, building an extraordinary new life of political and financial notoriety, the shooting of a rival, and the concealment of a murder. Despite imploring his wife to join him, she declines, exhausted by his lies. Tormented by loneliness and guilt, Harry seeks solace through a bigamous marriage, leading him into a web of deceit as he tries to conceal his true identity and past. Meanwhile, lauded and enjoying popular success, Harry is elected in 1903 to the Florida State House of Representatives with the prospect of becoming State Governor. He advances his business interests through a series of corrupt practices, becoming a wealthy and successful politician. However, success brings neither happiness nor contentment, and, seeking redemption, Harry plans to return home - but life is rarely that simple as the First World War breaks out, the Spanish flu pandemic takes its toll, and the American government introduces prohibition. Will there be a good end for Harry, or will his secrets prove to be the death of him?
Links:
– Goodreads
– Bookbub
– Amazon
– Amazon UK
– B&N
– Kobo
– Troubador
– Foyles
Greetings you guys! Welcome to our stop on the blog  tour of Burning Secret, a brilliant debut novel by RJ Lloyd. This tour is organized by the lovely Lola at Lola's Blog Tours and you can find the tour schedule by clicking on her logo below:


Burning Secret blurs the line between fact and fiction, a retelling of the extraordinary life of Harry Mason – deceit, violence, power and wealth. It is a dramatic and compelling tale of ambition, lies, and betrayal inspired by actual events.
Born in the slums of Bristol in 1844, Enoch Price seems destined for a life of poverty and hardship—but he's determined not to accept his lot.
Enoch becomes a bare-knuckle fighter in London's criminal underworld. But in a city where there's no place for honest dealing, he is cheated by a cruel loan shark, leaving him penniless and facing imprisonment.
Undaunted, he escapes to a new life in America and embarks on a series of audacious exploits. But even as he helps shape history, Enoch is not content. Tormented by his past and the life he left behind, he soon becomes entangled in a web of lies and secrets.
Will he ever break free and find the happiness he craves?
Influenced by real people and events, Enoch's remarkable story is one of adventure, daring, political power and, in the end, his search for redemption.
***********
To be perfectly honest, I haven't quite finished this riveting tale that is definitely going to resonate with readers who love compelling American History novels. The author based Burning Secrets on his own great-great grandfather and through superbly done research, a brilliant writing style and a vivid imagination, Roger Lloyd manages to weave a tale that will keep the reader hooked and entertained. As soon as I'm done, I will confirm my suspicion as soon as I'm done reading that Mr. Lloyd will be an author we need to be on the lookout for in future!
About the Author
Roger is the great-great-grandson of the main character, Enoch Price. A former senior police officer and detective, he has used his investigative skills to fashion this dramatised account of his ancestor's extraordinary life. Fifteen years of genealogical research and interviews support the various factual strands of this pacy novel.

Roger graduated from both Warwick and UWE and has been a non-executive director with the NHS, social housing, and other charities.

He is retired and lives in Bristol with his wife. He travels, writes and produces delicious plum jam from the trees on his award-winning allotment.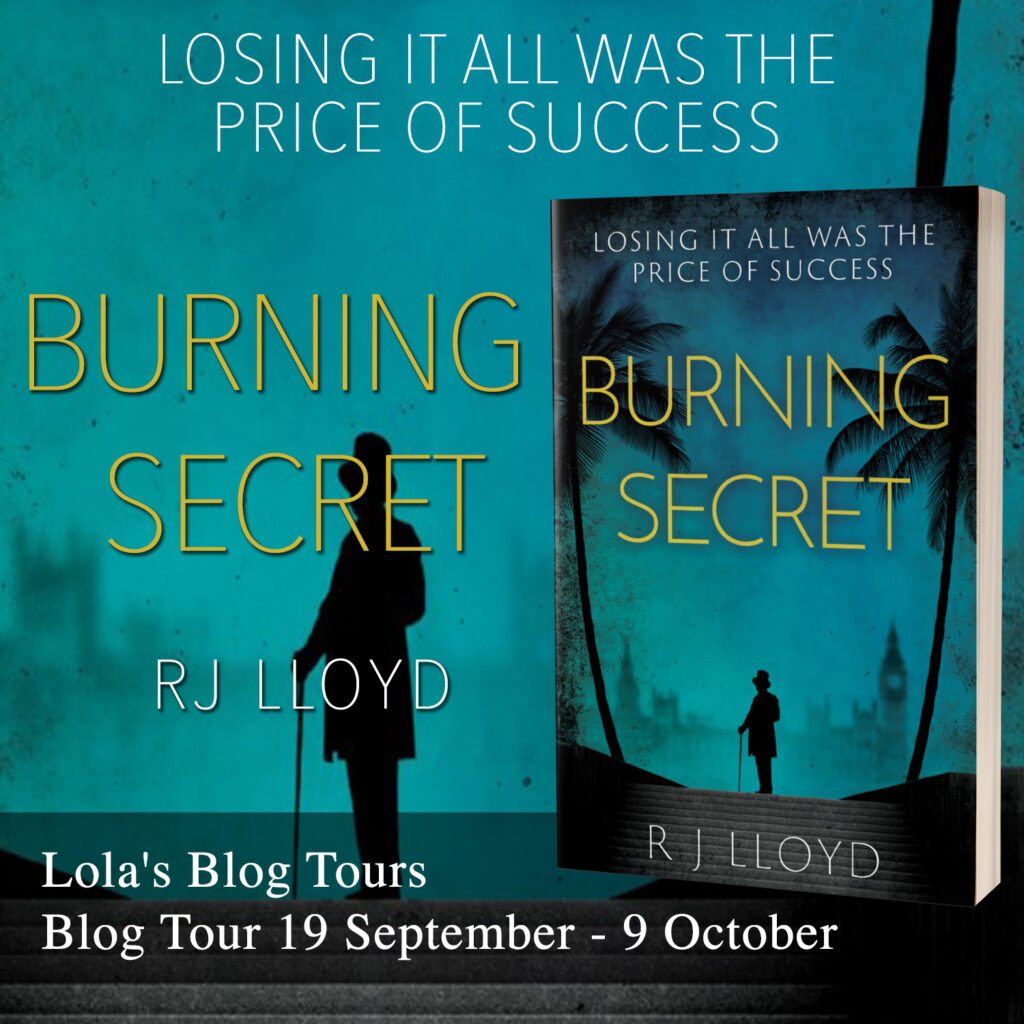 Thank you Lola for inviting us to be part of this tour!
Related Posts