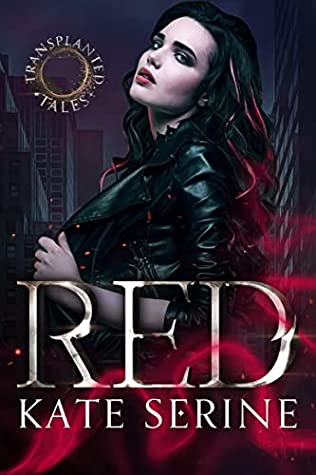 Red
by
Kate Serine
Series:
Transplanted Tales #1
on January 2022
Genres:
Fantasy
Pages:
395
Format:
ARC
Source:
Netgalley
,
Caffeinated PR
Buy on Amazon
Goodreads
"My name is Tess Little. But everyone calls me Red."

Once upon a time, a spell went awry, stranding Make Believe characters in the ordinary world. Since then, Tess "Red" Little—a/k/a Little Red Riding Hood—has worked as an Enforcer for the Chicago branch of the Fairytale Management Authority. But, consider yourself warned—she's not just some waif with a basket of goodies. All grown up and with nothing to lose, a gun and combat boots is more her style. And Red's new assignment threatens to be short on happily ever afters…

Someone is murdering transplanted Tales in gruesome fashion. The list of fictional characters capable of such grisly acts is short and includes more than one of Red's old flames. And if that wasn't bad enough, there's another complication, in the form of sexy, enigmatic Nate Grimm, the FMA's lead detective and part-time Reaper. Used to following her own rules and living life on the edge, Red has managed to avoid taking on a partner until now. But Nate's dark side makes him perfect for a case like this. That is, if she can trust him. Because if there's one thing Red knows for sure, it's that believing in the wrong person can have big, bad consequences…
Greetings you guys! Gosh we are on a blog roll today! Best part of all, we really enjoyed both our books on display.
Welcome to our tour stop for the first instalment of The Transplanted Tales, Red. Yes, like Little Red Riding Hood. Without the Hood. And not so little any more. Somehow, this series slipped through our fingers. I think it was because my Mommy didn't have me 10 years go. Luckily I am here to celebrate the 10 year anniversary of this fun, fairytales-gone-human series.

Better Watch Out (Fall 2022)
All books in this series are getting a new costume along with the re-release of the tales. Not that we can call it a tales anymore. All our beloved fairytales, from the land of Make Believe, are now bestowed with the flaws of humanity and the harshness of reality in the land of Here and Now. Yes, that is where you live as well. You are not a Disney princess, sweetheart.
Neither are any of the Fairytale characters that transitioned.
Another stubborn few didn't learn a damn thing from the moral or their own stories and have made it their personal mission to exploit and corrupt on this side.
And that's where Red comes in. Red is what is called an Enforcer and when the FMA (Fairytale Management Authority) has a problem they call her. Do not expect the sweet little girl who picked flowers along the way. Oh no, Tess Little (Red) will rather pick a fight with those who tend to cross her the wrong way.
When Transplanted Fairytales end up being killed in a rather gruesome way, Red is called in. Not only does she land a complex case and casefiles she wished never to see again, she also has a new partner. Leading detective by day, grim reaper by night – Nate Grimm. Together they encounter more than a few shady characters and a mystery that just gets more intriguing the further they go.
The thing we liked most about this book, was the character sketches:
Dave "Pied Piper" Hamelin: Dave was registered sex offender who'd blown the terms of his parole: no kids, no hookers, no booze.
Al Addin: A menacing SOB who's genie was partly responsible for the little kerfuffle that landed them all in the Here and Now.
Mary "Quite Contrary" Smith: A condescending, abrasive, ball-busting prosecuting attorney.
Vlad Dracula: Thanks to the metamorphosis of vampires from monsters to sex symbols, Vlad had undergone a transformation as well. He wasn't the horrible creature Stoker had originally envisioned – he was brilliant, handsome, suave and sexy as hell.
Tim "The Sandman" Halloran: In addition to being the Medical Magnate of the Midwest, he was Chicago's most feared and reviled drug lord.
(All above descriptions were taken from the book as is. We are not that creative.
Interestingly enough, the thing my Mommy liked least about the book, are the exact same points. She says she likes her goody-two-shoes Fairytale Characters tp be well, goody-two-shoes. Although these alternatives were still a fun read and we will probably read the rest of the series as well.
You are so in luck today as you get to read an excerpt so you can make up your own mind if you want to read this or not.
One nice thing about being a former fairytale is that we're damned hard to kill—more or less immortal, really, when it comes to the usual ways of buying the farm—but one thing that's guaranteed to get the job done is a bullet to the brain. And Dave had managed it beautifully.

"Damn it, Dave," I muttered, squatting down beside him. "What the hell scared you this badly?"

"Hey ya, Red."

My head snapped up quickly at the sound of a familiar voice. "Hey, Nate," I said with a grin. "You almost scared me to death."

He threw his head back with a burst of mirth that always seemed at odds with this kind of crime scene, but I guess after so many years of collecting the dead as a Reaper, he'd become desensitized to it all.

Nate Grimm came over in the forties and had been so enamored with the post-WWII era he'd never really left it. Let's just say if he'd suddenly faded to black and white and started doing his own voice-over narration in that world-weary raspy voice of his, I wouldn't have been entirely surprised. I'd never seen him in anything except an impeccably tailored wool suit, simple silk tie, and an overcoat that looked like a prop from Casablanca. And the fedora that covered his dark hair was such a permanent fixture, I often found myself debating if the shadows shrouding his handsome face were from the hat or some other, more mysterious source.

Nate was the FMA's top homicide detective and, by virtue of his special talents, always knew when one of us had checked out before you could even call it in. Anybody that dialed into death was a shade or two this side of creepy, but still, I couldn't help liking the guy—even if in the back of my mind I knew he'd eventually be coming for me, too.
About the Author
Kate SeRine (pronounced "serene") is a hopeless romantic who firmly believes in true love that lasts forever. So it's no surprise that when she began writing her own stories, Kate vowed her characters would always have a happily ever after. She's the author of the award-winning TRANSPLANTED TALES paranormal romance series as well as two romantic suspense series: PROTECT AND SERVE and DARK ALLIANCE.
Kate lives in a smallish, quintessentially Midwestern town with her husband and two sons, who share her love of storytelling. She never tires of creating new worlds to share and is even now working on her next project — probably while consuming way too much coffee.
Website | Instagram | Twitter | Newsletter
Join Kate SeRine's newsletter for the chance to win a US Amazon eGift Card. Winner will be selected at random from active subscriber list on December 16, 2022.
Enter here:  https://www.subscribepage.com/w8n0q1
Giveaway
Red Blog Tour Giveaway
Enter to win a $25.00 eGift card from retailer of your choice (Amazon, Apple, B&N or Kobo). Ends March 10th.
A big Thank You to Kimberly and the Caffeinated PR team for inviting us on this blog tour. To find out more about blog tours and book blitzes hosted by this PR team, visit them at caffeinatedpr.com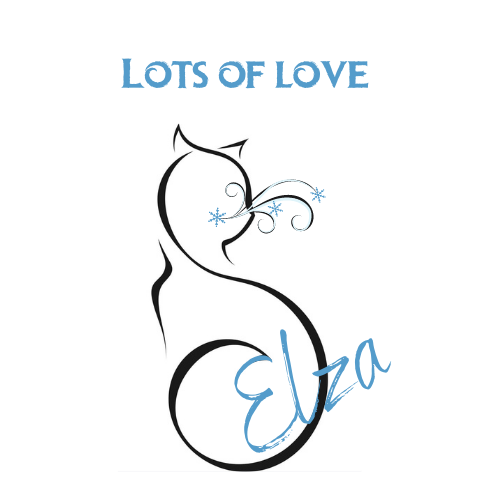 Related Posts