Ghost Agents
by
Nita DeBorde
Series:
The Ghost Agents Trilogy #1
on July 31st, 2021
Genres:
Paranormal
Format:
ARC
Source:
Travelling Pages Tours
Buy on Amazon
Goodreads
An organization that has operated in secret for centuries... a mystery that threatens to burn it all to the ground… and she's the only agent who can stop it…

To the residents and tourists of Galveston Island, Claire Abelard is the friendly young woman who works at the local candy store by day and leads ghost tours of the island's haunted locations by night. They don't realize this persona is a cover for Claire's real job as an agent of the Bureau for Historical Preservation, a clandestine organization that monitors and assists energy projections, or the entities more commonly known as "ghosts."

When projections begin disappearing from around the island, Claire worries that history may be repeating itself. She launches a dangerous investigation and uncovers a sinister, arcane organization whose agenda threatens not only Galveston's ghosts, but everything she has worked her whole life to protect.

The truth behind the disappearances rocks Claire's world to its core and shows her that ghosts aren't the only things that can come back to haunt you.

Ghost Agents is a genre-defying, cozy paranormal mystery, with a little sci-fi, romance, and Texas history thrown into the mix!
Greetings you guys! Welcome to our stop in the blog tour for Ghost Agents. Can you believe that I, scaridy cat, Elza, is actually reviewing a book about ghosts? You know my Mommy loves a good ghost story, but come Halloween, my big brother Stinkie has to take over the blog. I am way to busy hiding under the bed and in the washing basket.
But this was something different! I actually loved these ghosts. Ahmmm, sorry – projections. Nowhere in the book do they mention what these projections will think of me, but I believe not even a ghost can resist my charms. These ghosts are fun and we chuckled at "the girls" more than once.
Thelma whirled around to face her. "We're dead! Nobody cares about what's proper or improper anymore!"
Step aside Ghost Busters – it's time for the Bureau of Historical Preservation. As there name states, they are not here to bust the ghosts' assess, oh no. They are here to safe the assess. I am not going to go into all the scientific details around this, you have to read the book for those. I don't think you have to read the complete A Concise Accounting of the Conservancy of Energy-based Metaphysical and Transcendental Entities: A History of the Bureau for Historical Preservation (1680 – 1973), but the summaries you receive freely in the novel, will provide adequate information.
Claire Abelard is a ghost agent and a ghost tour host. The one is undercover, the other one is only under the cover of darkness. Claire is based in Galveston, Texas. A city island where you can bump into a ghost around every corner. If you are scared of things that go bump in the night, avoid this city. But if you would prefer to make contact with the other side, go and book your ghost tour!
I think that was probably what my Mommy enjoyed most about this book – all the lovely historical accuracies (she never knew any of it before reading this book, but Google is on a first name basis with us) and did you know that the ghost tours are actually real??
If you look on Tripadvisor, you will see the whole schedule and so many places and ghosts mentioned in the book, are real tourist attractions. Not that we would fly all that way just for that. Reading the book here, is more than enough for me.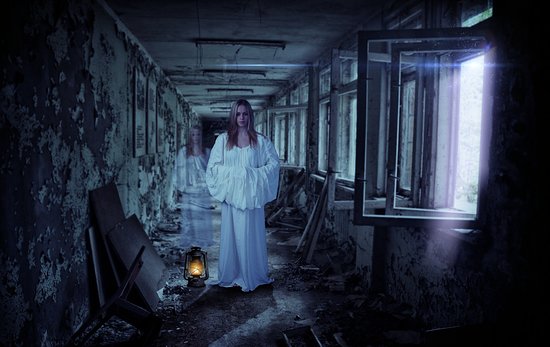 But the book is not about the ghost tours. Although meeting another sensitive (people with cat-like abilities. AKA, seeing and talking to ghosts) on a private ghost tour, does provide the romantic elements in this story and I think it's part of the way forward with this series as well.
The story is about projections disappearing. Yes, I know ghosts are really brilliant with pulling a disappearing act and then reappearing just as you want to go to sleep. But this is different. These projections are not disappearing out of their own free will and they are gone for good. Deader than dead thus.
As with most Bureau's and Secret Agencies, conspiracy theories are at the order of the day and someone is not to be trusted….
This was a fun and enjoyable supernatural book and I am rather curious to see what will happen in the next installment. Apparently we don't have to wait too long as Ghost Agents: Revelations are coming in March 2022!
Luckily for you, you don't only have to take my opinion on this book, you can read a whole blog tour's opinion. Here's the tour schedule:
About the Author
To stay up to date with new releases and other news, sign up for Nita's email list - http://eepurl.com/hBxSsz 
 
Giveaway
Ghost Agents
Thank you Jenn for inviting us on this blog tour and for the review copy. We loved it!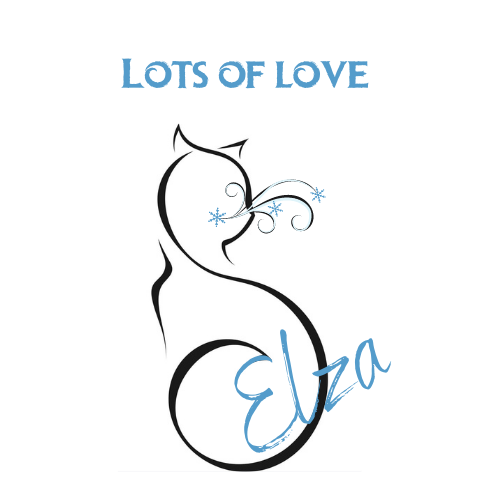 Related Posts