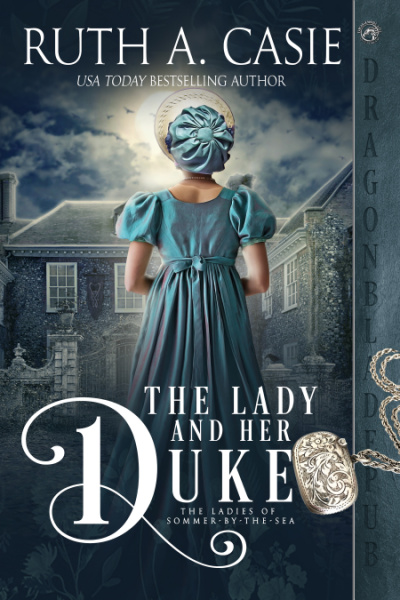 The Lady and Her Duke
by
Ruth A. Casie
on July 7th, 2022
Genres:
Romance
Buy on Amazon
Goodreads
Could she use her skills as a lockpick to crack open the secrets to the murder as well as unlock his heart?

Lady Katherine Thornton has no interest in men after an indiscretion at her disastrous Season in London. No man can be trusted. Instead, she indulges in her fascination for gears and all things mechanical. Her unique drafting skill is an asset to her uncle Bennett Sutton, who is automating his textile factory. She doesn't need anything else.

Lord Ian Wallace, the 4th Duke of Blackhall, is a retired military officer. An accidental duke after the deaths of his father and brother, he retreats from society and the clawing mothers and debutantes who stalk him. He's focused all his energy on his partnership with Sutton. He's satisfied and needs nothing else.

An oath to marry, a family legend to preserve, an uprising of the factory workers, and Sutton's murder, throw Katherine and Wallace together to find a blackmailer and murderer.

They also will find two things neither knew they were missing…each other and their happily ever after.
Greetings you guys! Welcome to our stop on the blog tour for The Lady and Her Duke. Something seems familiar about this? Yes! It is! The Lady and Her Duke is the third instalment in The Ladies of Sommers-by-the-Sea series by USA Today Best Selling Author, Ruth A. Cassie. We are so excited to join in the release celebration of this instalment. Although this is fun regency romance series, all the books can be enjoyed as standalones as well.
Welcome to Sommer by the Sea, a vibrant village nestled on the rugged northeast coast of England, 15 miles northeast of Newcastle upon Tyne. Here, the world is centered on the country village and the lives of the landowning and professional families. Sommer by the Sea is populated with aristocrats, gentry, self-made men, shop owners, local workers, and servants, a cross-section of the people of the time. Steeped in history dating back as far as the Vikings, the villagers are proud and celebrate their heritage.

Everyone from the elite summer residents to the year-round residence keep business flourishing and gossip thriving. As with any small town, there are challenges and successes, secrets, disagreements, and feuds. You is no shortage of romance, mystery, drama, and even a murder or two.

Graduates of the Sommer by the Sea Finishing School have a unique education. Along with the usual studies available at such a school, the head mistress has nurtured each woman's innate ability and helped them develop into the women they are today. This shared unique experience has kept the graduates close.

Each lady has her own story to tell as she is called to action and must demonstrate she is smart, strong and sensible and must challenge the accepted definition of a "woman's place." For these women, arranged or political marriages will not do. If she chooses a husband it will be for love, on her own terms, and with a man who will accept her as a partner.

It is with pleasure I introduce you to The Ladies of Sommer by the Sea, and their stories.

The Ladies of Sommer by the Sea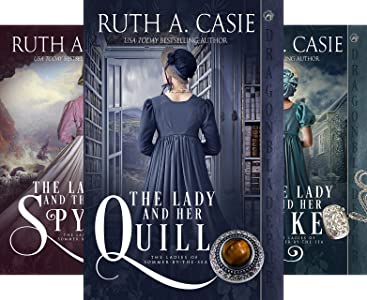 Our Post for today is purely for promotional purposes and I can't believe we still haven't read this series! This is exactly what we need to curl up with in our brand new library.
Luckily we have an excerpt that we can share with you today:
Excerpt
"A poem from an admirer, milady."
With her nod, the minstrel continued.
"Thank you. This anonymous person requested that I recite the poem specifically to you."
"Very well."
"I made my demand under the pine. You kept saying that you must decline. You can say no and decry, you can stamp your foot and deny. But I have proof and you must pay for your crime."
She felt the color drain from her face.
Wallace wasted no time. He put his arm around the minstrel and began to take him away.
"No, I'm coming with you." Lady Katherine stood and hurried after them.
Wallace didn't say anything. He tried to remain calm.
"But Your Grace." Mr. Green didn't struggle as Wallace moved him along. His voice pleaded for an explanation.
"Quiet. We'll talk in private." He turned to Lady Katherine. "Is there someplace we can go where we'll be alone?"
"This way." She led them to the castle.
When he tried the door, he found it locked and glanced at her.
"No bother." She pulled a hairpin from her hair and worked the lock until she heard the click.
If Wallace thought her skill odd, he kept it to himself.
************
About the Author

RUTH A. CASIE is a USA Today bestselling author of historical swashbuckling action-adventures and contemporary romance with enough action to keep you turning pages. Her stories feature strong women and the men who deserve them, endearing flaws and all. She lives in New Jersey with her hero, three empty bedrooms and a growing number of incomplete counted cross-stitch projects. Before she found her voice, she was a speech therapist (pun intended), client liaison for a corrugated manufacturer, and vice president at an international bank where she was a product/marketing manager, but her favorite job is the one she's doing now-writing romance. She hopes her stories become your favorite adventures.

Website | Twitter | Facebook | Instagram | Newsletter
Giveaway
Thankfully you have the chance to win a copy of the latest instalment of Ladies of Sommers-by-the-Sea.
Enter to win a $25.00 Amazon gift card. Giveaway ends July 20, 2022. Open to anyone who can accept a US gift card.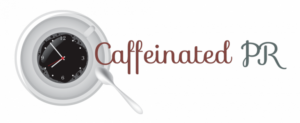 A big Thank You to Kimberly and the Caffeinated PR team for inviting us on this blog tour. To find out more about blog tours and book blitzes hosted by this PR team, visit them at caffeinatedpr.com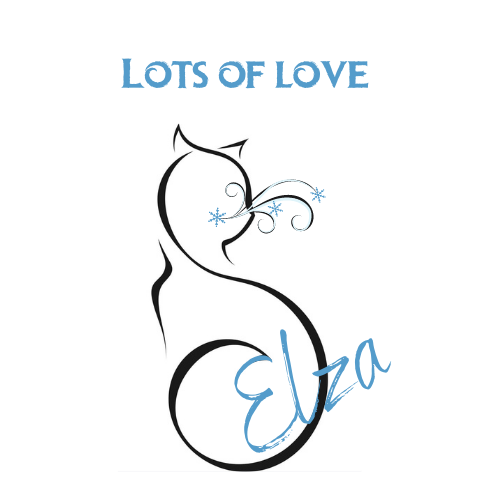 Related Posts