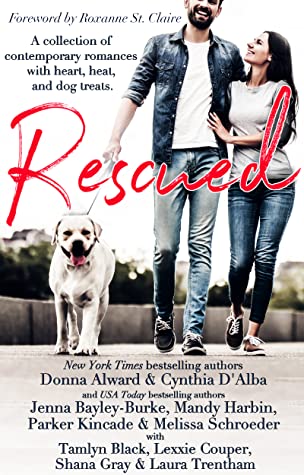 Rescued: A Collection of Contemporary Romances with Heart, Heat and Dog Treats
by
Cynthia D'Alba
on May 17th, 2022
Genres:
Romance
Pages:
1150
Format:
ARC
Source:
Caffeinated PR
Buy on Amazon
Goodreads
What happens when 10 dog-loving romance authors get together and brainstorm? Why, books with rescue dogs, sexy heroes, dirty talking, and lots of dog treats, of course.

From Cynthia D'Alba – Hot Assets - A Dallas socialite must team up with a cop to save her rescued dog from a determined dognapper
From Donna Alward - Doggie on her Doorstep- When Emily's flighty cousin leaves her dog on Em's doorstep, she enlists the help of the sexy grouch next door.
From Jenna Bayley-Burke – The Guy Next Door - Fourth grade teacher has the naughtiest dog, the punniest jokes, and perfect washboard abs...and now an angry neighbor with a busted fence thanks to his dog.
From Mandy Harbin- Rescuing Orion - When undercover FBI agents foster a dog to investigate a money launderer, ignoring their attraction becomes difficult with playing house with a cute pooch.
From Cindy Kirk - For the Love of Ivy - A city girl and the dog she rescues turns a sexy rancher's life upside down
From Melissa Schroeder - Last Love - A single mom tries to avoid her one-night stand, but her dog, Houdini, keeps leading her to his door.
From Lexxie Couper - Who's A Good Boy? - After meeting a feisty dog trainer and a 3-legged dog, the future PM of Australia questions his future and his life.
From Shana Gray – Dogs on A Plane - A heavy snow strands a bush pilot and socialite with a pack of love hungry pups. Who saves who?
From Laura Trentham -Nobody's Hero - An ex-con tries to persuade an abandoned puppy and an innocent romance author he's nobody's hero.
From Tamlyn Black – Nobody But You - A grumpy cowboy has his world upended by his sister's new BFF and the stray dog she brings to his door
Greetings you guys! Isn't this just the most wonderful book you have seen in ages? We are super excited to be part of this book blitz.
Today we are excited to share the release of Rescued. This anthology from New York Times and USA bestselling authors delivers a collection of contemporary romances filled with heat, heart and dog treats! The authors have rescue dogs and came together because of their beloved pups. They are donating release day sales to Roxanne St. Claire's rescue charity.   
I think it's amazing that there are so many wonderful authors out there who are willing to give their time and creativity to help those who can't speak for themselves. We've just started with this book and plan on reading all of them. Excellent bedtime stories I can tell you!
We know that you are already sold to participate in this worthy cause, but just for in case you might need a bit more convincing, here's an excerpt from Doggie on her Doorstep by Donnie Alward:
Emily Janssen stood at the bottom of her driveway and stared at her front step. Even from fifty feet away, she could see that the black and-brown lump blocking her front door was a dog.

A big dog.

A big, hairy dog.

She wasn't afraid of dogs, though she always took care when approaching one she didn't know. That was just responsible. She was just… confused. Why on earth would a dog choose her front step? There was nothing to entice a pup to her townhouse. No other dogs—or cats, for that matter—or treats or toys or kids looking to play.

More was the pity, but who had time for all that, anyway?

The dog finally noticed her, sat up, and let out a deep woof accompanied by a swooshy, waggy tail.

She sighed, but couldn't help but be charmed.

"Well, hello to you too," she said starting up the driveway. "And who might you be? Aren't you pretty?"

The swishy tail swished faster as the dog stood, and its back end started to wiggle. She recognized the breed easily. Bernese Mountain Dogs were lovely, but large. If this guy decided to jump up to say hello, she'd find herself on her butt.
With over 1000 pages, this book promises to keep you warm and sizzling for hours to come. With a collection of brilliant authors like Cynthia D'Alba, Donna Alward, Jenna Bayley-Burke, Mandy Harbin, Melissa Schroeder, Lexxie Couper, Shana Gray, Laura Trentham, Tamlyn Black, & Cindy Kirk forward by Roxanne St. Claire.
Thank you to Caffeinated PR for inviting us on this blog tour and for being part of this worthy cause. It's a pleasure and an honor to be part of it.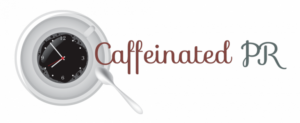 Just a reminder again that Release Day sales benefit Roxanne St. Claire's rescue charity.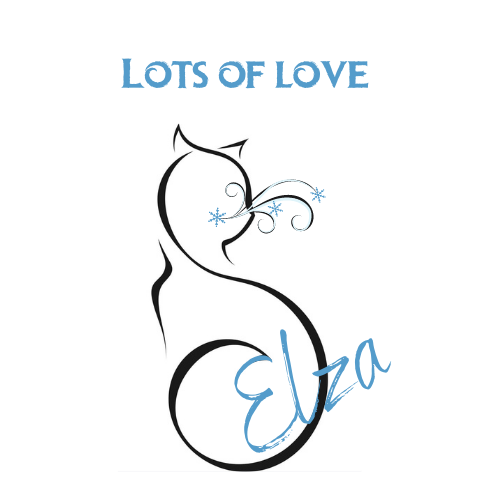 Related Posts