Fire & Ice
by
B.T. Polcari
Series:
Mauzzy & Me #2
on August 15th, 2022
Genres:
Cozy Mystery
Pages:
352
Format:
ARC
Source:
Netgalley
Buy on Amazon
Goodreads
After encountering a brief power outage at work, college student Sara Donovan might be allowing her imagination to run wild. The main vault in the Carlton Museum holds the Fire and Ice Exhibit, a collection of rare gems, including the Star of Midnight, a 175-carat diamond. Although all the stones are accounted for, Sara suspects the Star of Midnight was stolen and replaced with a fake.

While conducting her own investigation, what Sara uncovers is beyond even her wildest imagination: a coded message, papers with strange characters, and a mysterious set of numbers carved into an office wall. Despite dismissive historians and other experts, she is certain these clues point to a mysterious centuries-old legend.

Unfortunately, her colorful history of usually being right, but always being wrong, means she must solve the mystery to prove her theory.
What a fun read this was! Truly a gem (no pun intended). I have never heard of the Mauzzy & Me Mystery series and frankly, I'm not a fan of dachshunds, but I am a fan of diamonds, so I couldn't resist this one when it appeared on our Negalley shelf. We definitely got more than we bargained for!
Sara Donovan, a twenty-year-old college student is a character who knows how to find herself in a pickle.  During her summer-break, she works at the Carlton Museum, the oldest private museum in Washington DC. Now America is not our country of residence, but I honestly thought this place was real. Sara's job as an archivist intern, entailed working in the museum's main vault. The vault held high-value jewels, artifacts and irreplaceable documents, including the Oliver Carlton Papers. Once again, American History and  Founding Fathers are not our strong suit. I honestly thought Oliver Carlton were not cast in stone in Mount Rushmore simply because they ran out of rock…. He's not a real character in American History?
Oliver Carlton was a wealthy landowner in North Carolina in the 1800's. He was also a scientist, inventor, botanist, cryptologist and numerologist.  In 1880 he established the Carlton Museum and when he died in 1888, the balance of his estate went to the museum. Including all his correspondence, maps, notes and a collection of journals filled with his observations and experiments. Definitely a character an author like Dan Brown can have a field day with. But let's give the young adults and cozy mystery readers a chance to go on a treasure hunt as well and get back to the story at hand.
So how does a 175 carat diamond get stolen from a private museum? The Carlton was playing host to a diamond and ruby exhibit called Fire & Ice. The Star attraction was a flawless pear-shaped diamond called The Star of Midnight, one of the world's largest diamonds worth and estimated fifty million dollars. Not to spoil your fun, but that's not the most valuable treasure the museum is hosting.
When the precious jewels were moved to the Carlton Museum and Mauzzy started acting strangely (it's a dachshund, when do they not act strangely) around the vault, Sara is convinced something sinister happened in the vault and the Star Attraction might very well not be shining in it's originality. When she discovers something else is amiss from the Carlton, Sara sets in motion a catawampus of events.
Fire & Ice was a delightful book to read with a quirky lead character and a complimentary cast of sub characters. With no inappropriate content and a swear jar close at hand, we will easily recommend this book for Middle Grade readers and up.
We haven't read the first book in the series, but we strongly suspect that it would have helped to read this series in chronological order. Especially regarding the characters and exactly how they all fit into Sara and Mauzzy's lives and the relevance of a few of them. Like Mrs. Majelski. What's up with that old lady? I'm sure she has a cat, she seems like the type.
From Book 1: When freshman year at the University of Alabama draws to a close, Sara Donovan finds herself grappling with the same old question—listen to her head or follow her heart. What she ends up doing is purchasing an Egyptian souvenir funerary mask, and after a mysterious phone call, she's certain a ring of antiquities smugglers are operating in Tuscaloosa. With finals never far from her mind and her return to 'Bama hanging in the balance, she should be studying. Instead she launches her own investigation to prove her mask is indeed a stolen artifact, and not a cheap trinket. When it comes time to snoop, Sara is more than ready, or at least she was until a hot new teaching assistant moves in next door. Suddenly she learns things are never as they seem. Ever.
Thank you to Netgalley and BookBuzz.net for our review copy of this delightful book. Mauzzy, nothing personal. I am a cat after all and let's be honest, you won't like me much either.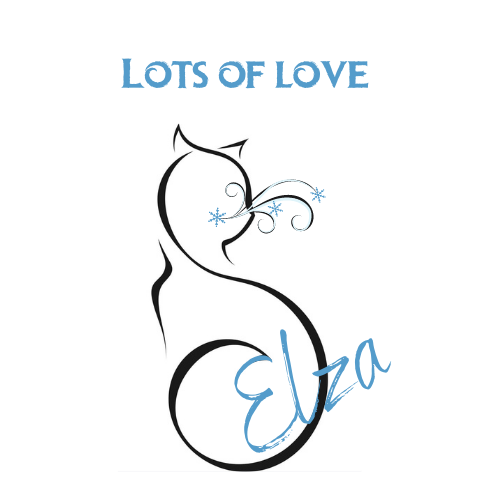 Related Posts