Meet me on Friday @ Friday 56 for a bit of Book Blogger Hop to kick-start the weekend with Book Beginnings.
Friday 56 is hosted by Freda's Voice. For this date, you will need the following:
Grab a book

(Yes, any book. But it might get you to your other Friday activities a bit quicker if you just grab the book you are currently reading)

Turn to page 56 or 56% on your e-reader

Find a sentence or two

(your other Friday activities might determine this)

Post it!

Remember to post your link on Freda's Voice and to visit the other guys in the linky.
And don't forget to list the title of the book and the author as well.
I've re-read an old classic this week.

The Little Prince by Antoine de Saint-expury

. No particular reason – maybe I was just contemplating if somewhere, we do not know where, a sheep that we never saw has (yes or no) eaten a rose.
"….if you tame me, then we shall need each other. To me, you will be unique in all the world. To you, I shall be unique in all the world…"
Before you run of for 'hey hey hey it's Friday'
Remember to join Rose City Reader for Book Beginnings. Share the first sentence or so
of the book you are reading
(or just take the one you grabbed for Friday 56) and share it. As well as your initial thoughts on the sentence and your first impressions of the book. Remember to also post your link to Rose City Reader and to share the others! If you use another book as the one used for Friday 56, remember to include the title and author.
I've started with a new book yesterday

The Widow by Fiona Barton.

I'm not really quite sure what is going on here yet. I know that Jean Taylor's husband, Glen, did something really terrible. Still don't know what the terrible deed was. Glen was hit by a bus

(no really. No jokes here)

and now he is dead. Sooooo Jean is The Widow

– I guess….

Promise to keep you posted!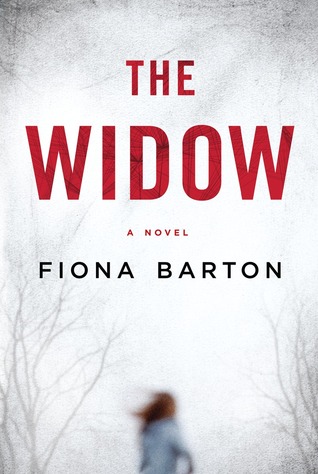 I can hear the sound of her crunching up the path. Heavy footed in high heels. She's almost at the door, hesitating and smoothing her hair out of her face. Nice outfit.



Today will be my first time joining the Book Blogger Hop hosted by Ramblings of a coffee addicted writer. Every week they will pop a question that you need to answer. Post your answer to your blog, enter your post to the linky provided, make yourself a cup of coffee and go visit the other blogs in the list.
Today's question: Is there a reason why you chose Blogger over WordPress or a different platform?
My answer: Do you remember your favorite teacher in primary school? You honestly thought that teacher knows everything and he/she can provide a solution to anything? That is how I feel about Google. Google is my favorite teacher. Google knows

everything

. Google can provide a solution to anything – even blogging. I don't want to go to a different class. I learn enough here. This is my happy space.
Wishing you all a lovely weekend!!
Related Posts