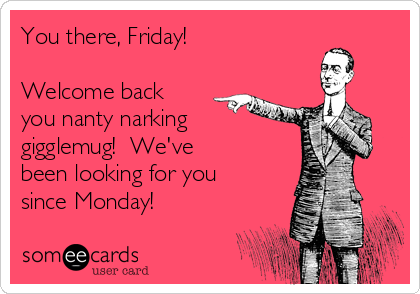 Meet me on Friday @ Friday 56 for a bit of Book Blogger Hop to kick-start the weekend with Book Beginnings.
Friday 56 is hosted by Freda's Voice. For this date, you will need the following:
Grab a book

(Yes, any book. But it might get you to your other Friday activities a bit quicker if you just grab the book you are currently reading)

Turn to page 56 or 56% on your e-reader

Find a sentence or two

(your other Friday activities might determine this)

Post it!

Remember to post your link on Freda's Voice and to visit the other guys in the linky.
And don't forget to list the title of the book and the author as well.
(With one click on the covers, you will be transported to the magical world of Goodreads)
As soon as this post is done and my last student leaves the class, I will start reading my Book Beginnings listing of last week. Will hopefully get past page 56.
"All the paperwork backed up because of snow, because of ice, because of too many days off over Christmas and New Year. Because of general lackadaisical attitudes. Because of illness caused by inebriation or cold. The inability of a person to come through from Glasgow. The person from Glasgow having got trapped up north. Or just the inconsideration of lots of lonely people dying at this time of year."
Nope, I can't tell you anything more – not because I don't want to. I just don't know anything more. Yet. Can't wait to get reading this one today.

Note: Has anybody else read this one?
Lets join Gilion @ Rose City Reader now for Book Beginnings. Share the first sentence or so
of the book you are reading
(or just take the one you grabbed for Friday 56) and share it. You are welcome to also post your initial thoughts on the sentence and your first impressions of the book. Remember to also post your link to Rose City Reader and to visit the other City Readers! If you use another book as the one used for Friday 56, remember to include the title and author.
I've started with this delightful little story last night and it had my attention from the start.
Opening sentence(s):
Every morning, at ten o'clock on the dot, Professor Liliencron steps out of his house, and what happens next is always the same: he draws in a deep breath of air, as if he were standing on a mountaintop in the Alps, drinking in the healthy climate. Next to him, ready and waiting, is his fox terrier."
I know that I am going to have fun reading this one. I already like Professor Liliencron who's subject is microscopy. "Anything bigger than ten thousandths of an inch is of no interest to me," he is fond of saying. This is also how he explains his disinterest in Adolf Hitler. And politics. And the future. His opinion on these things is that they are "all too big".
As always, I will also be joining the Book Blogger Hop hosted by Ramblings of a coffee addicted writer. Every week they will pop a question that you need to answer. Post your answer to your blog, enter your post to the linky provided, make yourself a cup of coffee and go visit the other blogs in the list.

Today's questions: Do you read via eBook and if so, which one/ones and why?


My answer:
I read on anything. If you hand me a papyrus scroll or a rock with writing carved onto/into it – I'll read it. I've started using eReaders about 6 years ago. Mainly because printed books in South Africa are ridiculously expensive. No jokes. And in the area that I live, libraries are not sooo good either. And of course – the availability of books are also a problem. My husband (then fiance), bought me an iRiver eReader for my birthday and I've never looked back.

Actually I couldn't look back at all. I couldn't drag my eyes from the computer screen for months! Books books books books…. I was seriously clicking happy.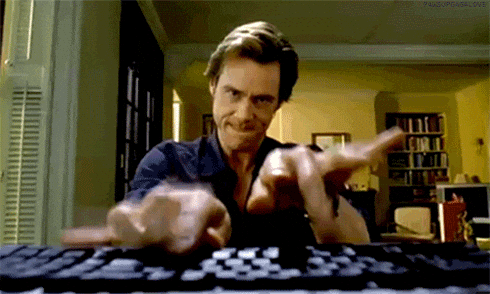 I've since upgraded to a kindle paper white and looooove it. I also read on my phone via Google Play Books.
Wishing you all a great weekend!
Mareli
Thalk to me!
What are you reading over the weekend?
Do you have an eReader? Aren't they just great?
Related Posts