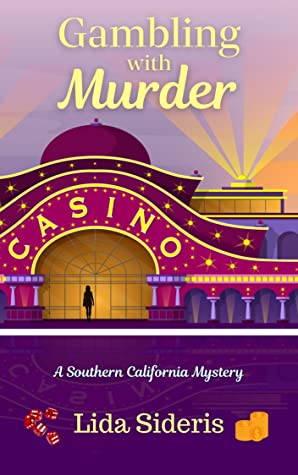 Gambling with Murder
by
Lida Sideris
Series:
Southern California Mysteries #5
Published by
Level Best
on March 29th, 2022
Genres:
Cozy Mystery
Pages:
260
Format:
ARC
Source:
Lola's Blog Tours
Buy on Amazon
Goodreads
A late-night call is all it takes for rookie lawyer Corrie Locke to kiss her day job at the movie studio goodbye, and do what she does best: flex her sweet P.I. skills and go undercover to find a senior who's missing from a posh retirement community. One small stumbling block: skirting past security to gain inside access to the exclusive Villa Sunset. Time to call in the heavy artillery. Besides former security guard turned legal assistant—now wannabe P.I.—Veera, Corrie relies on a secret weapon: her mother, a surprisingly eager addition to Corrie's team. Armed with enough pepper spray to take down a band of Navy Seals, Mom impersonates a senior to infiltrate the Villa, Corrie, and Veera in tow. Turns out the job's not as easy as they'd thought. These seniors have tricks tucked up their sleeves and aren't afraid of using them.
The action gets dicey when the missing senior case turns into attempted murder by a criminal mind who's always one step ahead. Corrie's hot on the trail, but finds more than she bargained for…when her mother becomes a target.
Links:
– Goodreads
– Bookbub
– Amazon
– Kobo
– B&N
– Apple
Greetings you guys! Gambling with Murder was our first introduction to the Southern California Mysteries Series. This light-hearted, laugh-out-loud cozy mystery series, featuring rooky lawyer and amateur P.I. Corrie Locke, should not be missed if you enjoy tongue-in-the-cheek mysteries.
When Corrie receives a mysterious phone call late at night claiming that she and her team are the perfect solution to a mystery unfolding in a posh retirement village, Corrie kisses her day job goodbye and embarks on the latest adventure that are sure to land her in trouble in some or other way. Or with some or other body. Dead or alive, both are big possibilities with Corrie and Veera around.
It didn't take Corrie or Veera long to realize their latest assignment will need a bit of extra help. No amount of make-up or clever acting will get them inside the gates of Villa Sunset. Time to call in the big guns and get reinforcements. If your Mommy can't be your biggest ally, I honestly don't know who can. Corrie's mother was surprisingly eager to help track down Dominic Rosetti, the missing person whom without, there wouldn't be a story at all. In order to do that, Corrie's Mom had to go undercover and gain a couple of years. This resulted in laugh-out-loud action and adventure you can, or actually can't, expect from people living their last sunny days in a Santa Barbara retirement village. The fact that this classifies as a cozy mystery, is actually just a sidenote – the real hit of this book, and apparently the whole series – are all the hilarious antics and witty writing style of Lida Sideris.
This fun loving novel is bound to put a spring in your step and a few oldie-but-goodie songs in your head with every chapter named after a song that is bound to resonate with the residents of Villa Sunset.
Although we enjoyed this with a fair amount of giggles and smiles, I think we might have been laughing even more if we've read the first 4 novels in this series as well. Series do tend to go in order to make sure all the lights are on for everyone you know. We are definitely taking a look at the rest of this series and get a bit more lightened up.
About the Author
Lida Sideris' first stint after law school was a newbie lawye's dream: working as an
entertainment attorney for a movie studio…kind of like her heroine, Corrie Locke, except
without the homicides. Lida was one of two national winners of the Helen McCloy Mystery
Writers of America Scholarship and a Killer Nashville, Silver Falchion Award Finalist. She
lives in the northern tip of Southern California with her family, rescue dogs and a flock of
uppity chickens.

Author links:
– Website
– Facebook
– Twitter
– Instagram
– Bookbub


Thank you Lola @ Lola's Blog Tours for providing me with a copy of this novel, always fun working with you!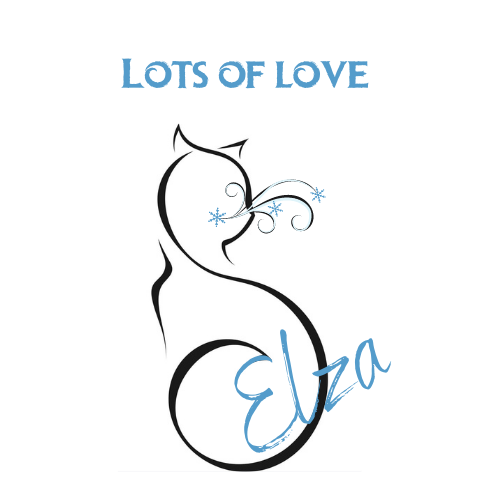 Related Posts