It's Monday! What are you reading? This weekly feature is hosted by Bookdate and it's a great way to get your reading week sorted. All you need to do is:
Tell us what you are currently reading

What did you finish reading last week

What do you plan on reading next

Add your link to the linky provided by your host

Visit the other bloggers who also deal with terrible Mondays, but still find the time to prioritize their reading schedules

Make sure to read really awesome books in order to increase the above mentioned bloggers' stress levels by adding even more books to their TBR list

Stop whining and get reading
Recently Finished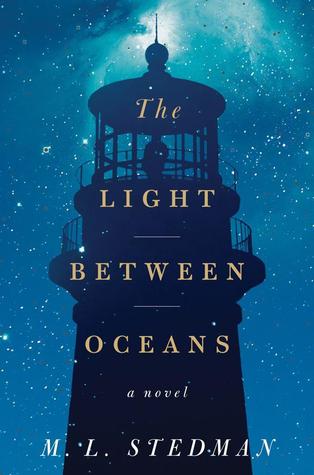 The Importance of being Earnest by Oscar Wilde
– A trivial comedy for serious people. I started working again last week, so that means I can multi-task again! I can sit, stand, lie, crouch, bend with a physical book for hours on end.
But not with Audio Books – I need to do something else while readening (read + listen). That's why I love listening to the classics while I mark students' work.
I had such a great laugh readening this classic by Oscar Wilde. I am still wondering at what age we do turn into our mothers and if it really is at 102 or not?
"All women become like their mothers. That is their tragedy. No man does. That is his."
The Light between Oceans by M.L. Stedman
Funny how the right book can cross your path and just the right time. This book was exactly what I needed and it really touched my heart there where not even a tissue can reach.
Yes, I ugly cried with this one. But it was so worth it. I feel better now. As you know by now, I am a sucker for words that get arranged into sentences and passages that are just so quotable and re-writable. Tons and tons of those in this novel.
Currently Reading
Take Control TBR Challenge – That's what I'm suppose to do…. But like I very clearly stated in that post, I simply have no s(h)elf control.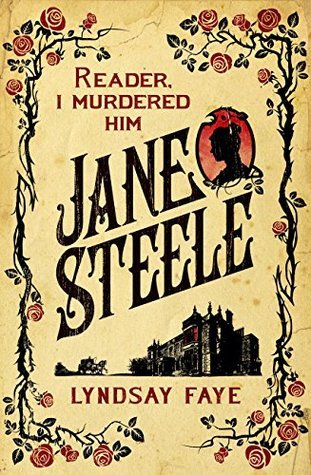 The Yellow Envelope by Kim Dinan
This is the last book that I still have on my Netgalley shelf and I really want to make a good,clean start with my Netgalley shelf – so I need to finish this one and get the review up. Luckily, I am enjoying the travels and adventures of the yellow envelope.
Jane Steele by Lindsay Faye
I've decided not to do

any

any

any

any

any

challenges this year – except for the TBR challenge. My TBR shelf should not stand for "To Be Read", but rather for "To be reprimanded". Yes, I know it's not that bad. But I have no control over it! Trying to get back into reading, I spend hours on Goodreads and the Blogosphere and do you have any idea how many books I want to read and then when I shelf it, it is already there??
So yes, I am doing the TBR challenge the whole year.

Jane Steele

has not been on my TBR list for the longest of time, but I nagged and nagged to read it last year. I bought it and then it just laid there…. I need to finish this book, soon.

(The fact that I'm just a bit scared of this feisty heroine has got nothing to do with it)
Cross my heart hope to read
Mareli
What have you just finished reading?

(Please don't let it be anything that will draw my attention…)
Related Posts