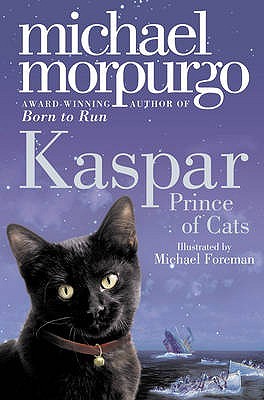 Kaspar, Prince of Cats
by
Michael Morpurgo
on January 7th, 2010
Genres:
Middle Grade
Pages:
207
Format:
Paperback
Source:
VCS
Buy on Amazon
Goodreads
A heart-warming, colour-illustrated novel about Kaspar the Savoy cat, from the award-winning author of Born to Run and The Amazing Story of Adolphus Tips

Kaspar the cat first came to the Savoy Hotel in a basket - Johnny Trott knows, because he was the one who carried him in. Johnny was a bell-boy, you see, and he carried all of Countess Kandinsky's things to her room.

But Johnny didn't expect to end up with Kaspar on his hands forever, and nor did he count on making friends with Lizziebeth, a spirited American heiress. Pretty soon, events are set in motion that will take Johnny - and Kaspar - all around the world, surviving theft, shipwreck and rooftop rescues along the way. Because everything changes with a cat like Kaspar around. After all, he's Prince Kaspar Kandinsky, Prince of Cats, a Muscovite, a Londoner and a New Yorker, and as far as anyone knows, the only cat to survive the sinking of the Titanic…
Today marks the 110 year anniversary of the sinking of the Titanic. Every year, my Mommy tries to pay homage by reading a Titanic themed book. Her choice this year, was easily one of my favorite reads in forever!
Oh isn't Kaspar just wonderful! I have to admit, I believe myself to be rather a smitten kitten. Hooray to Michael Morpurgo for bringing Kaspar, the Savoy cat, to life in such a remarkable way.
I almost didn't give this book 5 stars for the simple reason that I would have liked the postscript by the author, to be a preface.  No, we are not one of those horrible people who read the last page of a book in the beginning of the book. Just because I understand the inquisitiveness of a cat, I will give you some background before you jump blindly into the story.
Did you know that Kaspar isn't only a figment of Mr. Morpurgo's vivid imagination? Oh no, he is very much real and taking up residence in the Savoy Hotel in London, England.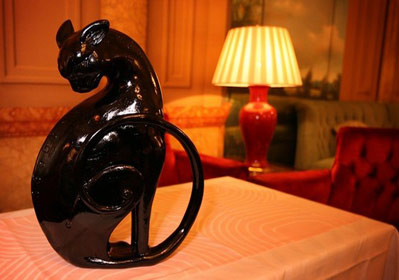 He was carved in 1927 by the designer Basil Ionides and for his background story, I am just going to retell it in Mr. Morpurgo's perfect rendition:
"One day, almost a 100 years ago, thirteen men sat down to a dinner party at the Savoy. One of them scoffed loudly at the suggestion that thirteen might be an unlucky number, said it was so much tosh. Only a few weeks later, he was shot down in his office in Johannesburg, South Africa. Thereafter, The Savoy decided that they would never again allow thirteen people to sit down together for dinner. They would always have a fourteenth chair, and sitting on the fourteenth chair, there would be a specially carved sculpture of a lucky black cat. He was known as Kaspar."
Now that is as true as my fur is white. The rest of the tail tale in this marvelous book, might be only from Mr. Morpurgo's imagination. Or it might just as well be true. I for one, will go to sleep tonight, believing it was.
The story is told through the eyes of Johnny Trott, a bell-boy at the Savoy during the time when ladies still wore feathers in their hats and gentlemen still stepped aside for said ladies who considered cats as princes. No one held Kaspar in such hight esteem as The Countess Kadinsky and no one admired and secretly loved the Countess as much as Johnny. When tragedy struck, both Johnny and Kaspar are left in utter devastation and find themselves in each other's care. Trying to hide a cat, is never a good idea. No matter in what age, era or fancy hotel you find yourself in. I can't begin to describe the relieve when Miss Elizabeth Stanton came to Johnny and Kaspar's rescue. She was a bit of a wild thing for a girl, but then again, she was destined to become the guardian of the Prince of cats, so she would need to be rather spirited. (If this is considered a spoiler, hmmm…. apologies?)
Johnny and Elizabeth became vast friends, as sharing secrets tend to do. But Elizabeth couldn't stay in the Savoy forever and was bound for the Americas with a first-class ticket on the most magnificent ship every built – the Titanic. If you are able to read this, you do know what happens to the Titanic, but you do not know what happens to my Prince, Elizabeth and Johnny. I am not allowed to give anymore spoilers, but I can encourage you to read this marvelous tail  tale on friendship, loyalty, courage and the most majestical cat to survive the Titanic.
Today marks the 110 year anniversary of the sinking of the Titanic. Every year, we try to pay homage by reading a Titanic themed book. Our choice this year, was easily one of my favorite reads in forever! #Kasparprinceofcats…
Click To Tweet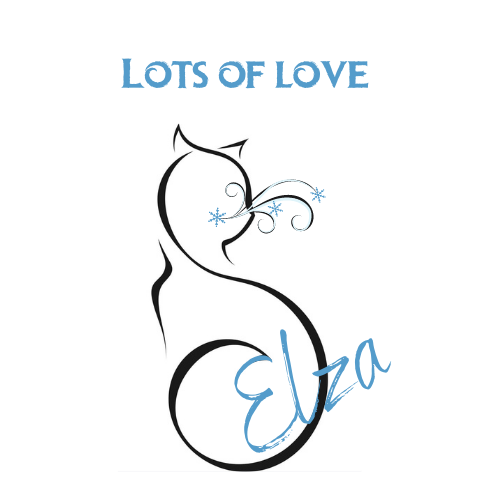 Related Posts