Greetings you guys! Where did March go? When I searched for my Library Card now, I've realized we never did a Library Card for March. Good grief! Our last one was for February. No idea how this happened. I am at least very proud to report back that we have completed our February Library Card with only one book that ended up being a DNF.
April has quite a few public holidays coming up and we have quite a few books to get through so we are very grateful for the upcoming public holidays.
My Mommy had Book Club on Wednesday night and she brought the follow books back for this month's reading:
Book Club
The Curious Charms of Arthur Pepper is actually still my Mommy's book and it should go out of Book Club in July. She hasn't read it yet though and we don't want it to just disappear onto the shelf again.
The Maid by Nita Prose is a brand new addition to the Club and yes, my Mommy called first deps. Very excited for this one due to all the brilliant reviews.
The Island of Missing Trees by Elif Shafak finally came home with her. I do hope that the book is as beautiful as the cover.
ARC / For Review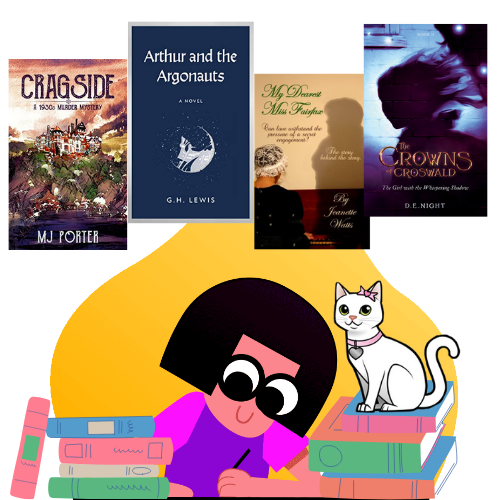 Audio Books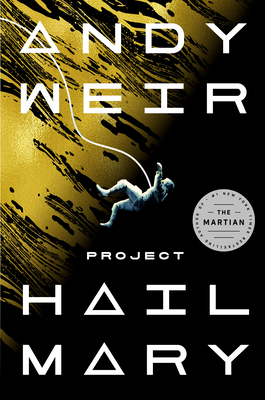 I don't think we'll get to anything else this month!
Readalong
We've been invited to take part in an Instagram Readalong and we couldn't be more excited! We are scheduled to start on Monday, but I think we might be delayed with a few days as many of us haven't received our books yet. You can follow me on Instagram for more on this book and the readalong.
Seeing that it's the weekend and we have all these wonderful books to read, let's join our Weekend Book Friends to see what everyone is reading this weekend.
Our choice for this weekend is a book that's actually not on our list as it is a last minute addition. Next week marks the 110 year anniversary of the sinking of the Titanic. We try to read a Titanic-theme book every year in honor of the tragic events in early April 1912. This year we are reading: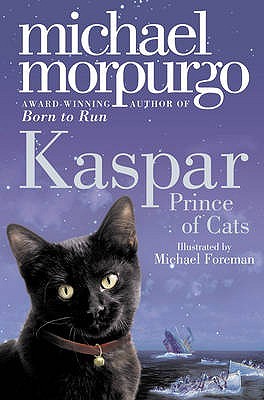 Kaspar, Prince of Cats
by
Michael Morpurgo
Published by
Harper Collins
on January 7th, 2010
Genres:
Childrens
,
Historical Fiction
Pages:
207
Format:
Paperback
Source:
VCS
Goodreads
A heart-warming, colour-illustrated novel about Kaspar the Savoy cat, from the award-winning author of Born to Run and The Amazing Story of Adolphus Tips.

Kaspar the cat first came to the Savoy Hotel in a basket - Johnny Trott knows, because he was the one who carried him in. Johnny was a bell-boy, you see, and he carried all of Countess Kandinsky's things to her room.

But Johnny didn't expect to end up with Kaspar on his hands forever, and nor did he count on making friends with Lizziebeth, a spirited American heiress. Pretty soon, events are set in motion that will take Johnny - and Kaspar - all around the world, surviving theft, shipwreck and rooftop rescues along the way. Because everything changes with a cat like Kaspar around. After all, he's Prince Kaspar Kandinsky, Prince of Cats, a Muscovite, a Londoner and a New Yorker, and as far as anyone knows, the only cat to survive the sinking of the Titanic…
For our first stop, we will pay a visit to @ Reading is my Super Power for First Line Friday and to Gilion @ Rose City Reader for Book Beginnings.  Every Friday you can link up and share the first sentence of your current read (or the one you plan to devour over the weekend), as well as your initial thoughts and impressions.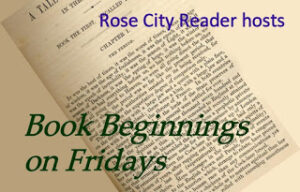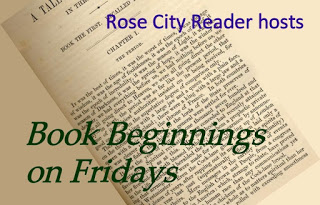 This beautiful book opens with the following lines:
Prince Kaspar Kandinsky first came to the Savoy Hotel in a basket. I know because I was the one who carried him in. I carried all the Countess' luggage that morning, and I can tell you, she had an awful lot of it. But I was a bell-boy so that was my job: to carry luggage, to open doors, to say good morning to every guest I met, to see to their every need, from polishing their boots to bringing them their telegrams.
For our next stop, we will pay a visit to Freda's Voice who hosts the Friday 56. Don't show up empty handed though!
Grab a book (Yes, any book. But it might get you to your other Friday activities a bit quicker if you just grab the book you are currently reading)

Turn to page 56 or 56% on your e-reader

Find a sentence or two (your other Friday activities might determine this)

Post it!

Remember to post your link on Freda's Voice and to visit the other guys in the linky.
And  last but not least, don't forget to list the title of the book and the author as well.
A passage from page 56:
He didn't yowl but he didn't eat either. He just lay there curled up on my bed sleeping, and hardly moved. When I left him to go on duty downstairs in the lobby he took very little notice of me. And he took very little notice of me when I came back either. Mary O'Connell tried to feed him, tried to talk him into it, but he wasn't interested. Almost everyone on the corridor had a go. We tried chicken, salmon, even caviar once – anything Mary could filch from the kitchen without being noticed.
I wonder what made Kaspar so sad that he didn't even want to eat salmon. I have never been that sad.
What are you reading this weekend? Have you read any of our library picks for this month?
Have a wonderful weekend!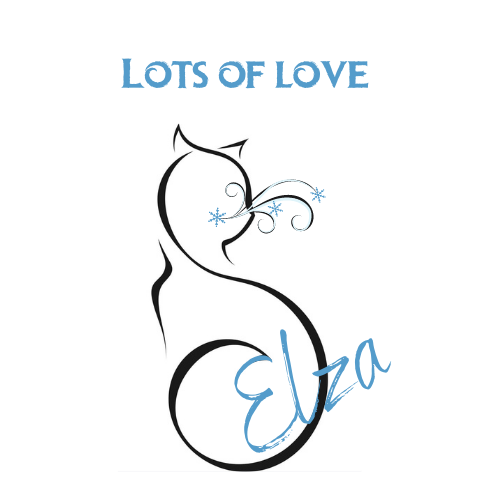 Related Posts