Life and other Complications
by
Heather Mullaly
Published by
Favored Oak Press
on July 5th, 2021
Genres:
Contemporary
Pages:
266
Format:
ARC
Source:
Lola's Blog Tours
Buy on Amazon
Goodreads
2021 Readers' Favorite Silver Medalist

Seventeen-year-old Aly Bennett has been in love with her friend Luke for years. She hasn't told him how she feels for two reasons. 1) She's the girl with HIV. 2) She lied about how she got it.

Aly never meant to lie. The words just slipped out on her first day of a support group for kids living with life-threatening conditions. It was the day she met Luke and Caroline, who would become her best friends and the closest thing she has to a family. After so many years, Aly doesn't know how to tell her friends the truth. So she paints and she runs and she tries not to think about the future she can't have.

But when a Boston prosecutor asks Aly to testify in a trial—and her relationship with Luke intensifies—things become complicated. If she testifies, Luke and Caroline will learn the truth—that Aly has been lying to them for most of a decade. If she doesn't, a monster could go free, again.
Greetings you guys! This is our stop
during the blog tour for
Life and Other Complications
by Heather Mullaly.
Life and Other Complications is a new young adult contemporary book by Heather Mullaly in which a 17 year old girl can't bring herself to tell her friends the truth about how she contracted HIV so she writes to the one person who might understand, a girl she's never met.
This blog tour is organized by the fabulous Lola's Blog Tours. For those of you who follow our review regularly, you will know that Lola's books and tours never disappoint. The blog tour runs from 5 till 18 July. See the tour schedule here: http://www.lolasblogtours.net/blog-tour-life-and-other-complication-by-heather-mullaly
The following review will be written mostly by my Mommy. We have a wonderful co-relationship like that. My Mommy can't handle animal abuse or mistreatment and I can't handle children abuse or mistreatment. I wish every child and animal out there could have a Mommy and a cat.

Life and Other Complications
is a unique book
written from Aly's first person perspective. Her sometimes matter-of-fact and tongue-in-the-cheek opinions on the situation she finds herself in, gives this book a unique voice filled with empathy. 
"I have HIV, a virus that attacks your immune system. It literally targets the body's defenses. Which is kind of brilliant and kind of wrong all at the same time. Machiavelli would have loved it. Personally, I'm not a fan."
Aly is in foster care and her only "family" is the support group for kids with terminal illness. We tend to consider cancer as the alpha of all terminal illness that those 'who shouldn't die so young', suffer from. We tend to forget that there are numerous diseases and medical conditions that ail so many children out there and label them as "terminal". I absolutely loved the honesty and lets just throw it out there, approach of this group of friends and how they handled life and other complications. Not forget to mention death, an occurrence that are all to real for these kids.
"According to the speeches made at funerals, all terminal kids are selfless angels, who never feel sorry for themselves and face death without fear. Which is ridiculous. Some terminal kids are nice, some aren't. All of us feel sorry for ourselves at some point. And we're terrified of dying. We just get over it. Because we don't have another choice."
But this is Aly's story and hers is one of those unspeakable tragedies that we tend to shy away from. Why is it so much easier to speak about a child who suffers from cancer than about a child who suffered through terrible abuse, but end up with the same life sentence as the terminally ill, "innocent" cancer patient?
Life and Other Complications  do not shy away from talking about this and it opened my eyes to realize how quickly we do just that. Unintentionally or not. Thank you, Heather Mullaly, for giving this story a voice and for not giving up on writing it. I'm sure it will reach its mark, you've aimed the arrow in the right direction.
*Note: Although Life and Other Complications deal with some seriously heavy stuff, it's not a heavy read at all.
About the Author
Heather Mullaly is a passionate believer in the power
of story. When she isn't writing them, reading them, or listening to them, she
can usually be found baking something that involves chocolate, thinking up new
story ideas before she's finished the two she's currently writing, or hanging
out with her family, who happen to be even more fantastic than the characters
in her head. She lives in Virginia with her husband and their three teenagers.
Life and Other Complications are available on Amazon.
Giveaway!
There is a tour wide giveaway for the blog tour of Life
and Other Complications. Three winners will win an $10 Amazon gift card.
For a chance to win, enter the rafflecopter below:
Thank you to Lola @ Lola's Blog Tours for providing us with a copy of Love and Other Complications and for inviting us on the blog tour. As always, it was wonderful working with you!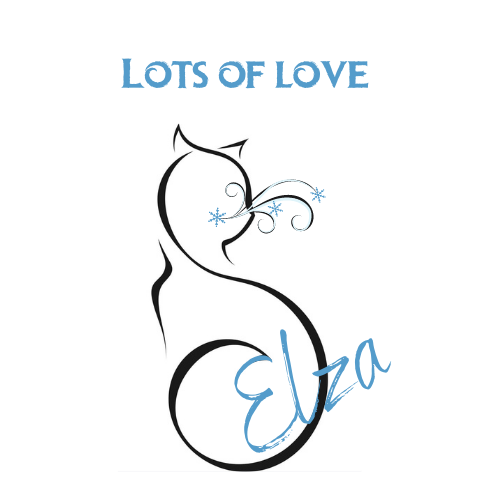 Related Posts