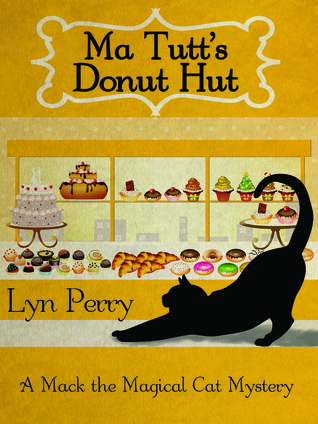 Ma Tutt's Donut Hut
by
Lyn Perry
Series:
Mack the Magical Cat Mystery #1
on July 1st, 2014
Genres:
Cozy Mystery
Pages:
105
Format:
eBook
Source:
Author's Copy
Buy on Amazon
Goodreads
A Curious Cozy with a Magical Cat!

Dolly Tutt has just opened her own bakery in the small mountain community of Sugar Pine Station. But the Creamy Pie franchise across the street is giving her fits. Her business is dying. She needs a miracle or she'll be forced to close.

Fortunately, Mack, a mysterious tabby that came with the doughnut shop, lends a paw by pointing Dolly to a magical ingredient that definitely puts the spice back in her life and rejuvenates the Donut Hut. Unfortunately, it also unleashes as series of catastrophes that may end up destroying her business once and for all.

This short novel of about 100 pages is a complete adventure but contains four tales within the larger gentle mystery. Think of it in terms of a four episode mini-series with each story complete unto itself but all add up to a satisfying conclusion.
I think it's time to start describing books as famous idioms. Ma Tutt's Donut Hut can easily be described as Sugar and Spice and all things nice. And that is actually quite literally. A few spoons of sugar, a bit of spice, and a whole lot of nice.
What a fun and quick read this was. Throw in a cat (magical or not) and we are quite content with the first instalment of the Mack the Magical Cat Mystery. 
Dolores Tutt, or just Ma Tutt as she is known by her community and Dolly to her friends, just bought herself a bit of a white elephant in the form of a Donut Hut in a small town called Sugar Pine Station, nestled in the lower steeps of the Sierra Nevadas. The fact that she is of retirement age with just about her whole nest egg depleted, is of a slight concern to her. Luckily for her, the shop did come with a mature tabby she named Mack. Boy, if only she knows how lucky she is to have Mack. I don't know how many times I will have to say this – for the utmost joy and luck in your life – get a cat. We really are life changing.
While busy sorting out her newly acquired shop, Ma Tutt stumbles upon a few forgotten recipes and unlabeled jars of spices. When she tries out one of the recipes and uses just a pinch of one of the unknown spices, her shop transforms into a place she could never imagine in her wildest dream. You can decide if you want to interpret that sentence as magical or quite literally. Both will be spot on.
Ma Tutt's Donut Hut is actually a collection of 4 tails that easily fit into each other and leave ample room for more tails to come. The characters are enduring and the tight knit community the author created in this series, will make all of us long to live in small town community with a Donut Hut just up the street. The perfect blend of magic, mystery, humor and friendship will appeal to readers from 8 to 88. The delicious recipes Ma Tutt whips up and which are conveniently added in the back, is an added bonus. The secret spices, you will have to find for yourself. Or ask your cat.
"I suppose the particular spice really doesn't matter. There's a certain magic that occurs anytime friends share a meal and a memory."
The next instalment of the Mack the Magical Cat Mysteries, is now available at Amazon! Our copy is already downloaded…
Mack is back in a Magical Cat Cozy Mystery!

When Dolly "Ma" Tutt gets caught up in a local scandal, her café and bakery begins to suffer. Stores are vandalized and fingers start pointing. Word travels fast in the small mountain community of Sugar Pine Station, and Ma Tutt's Donut Hut becomes gossip central.

But who is really behind these mysterious break-ins? And to what purpose? Will Ma's friends stand by her in the midst of trouble…or will she have to toss in the towel and close up shop?

Relying on Mack, an intuitive and mysterious gray tabby, Dolly discovers a special recipe that brings out the truth. She also discovers that love and friendship are the true ingredients, the 'secret spice of life' that she needs to face every challenge.

This is Book 2 in the Mack the Magical Cat series, but stands alone as a cozy mystery adventure.
A big thank you to the author for our copy of Ma Tutt's Donut Hut. To find out more about Lyn and to see what else is coming from his pen, visit his website at Lyndonperrywriter.com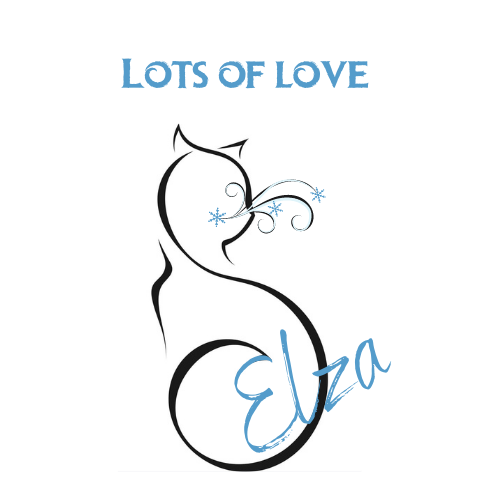 Related Posts