Greetings Humans! It's the first Monday of November and this month, we are going to be better. We haven't done a Monday Bloopers post for the last 2 months and I am terribly upset about this. I've inspired my Mommy to upgrade to WordPress, I've slept sat through hours of post tweaking and blog design and she still doesn't do the one post that is all about me.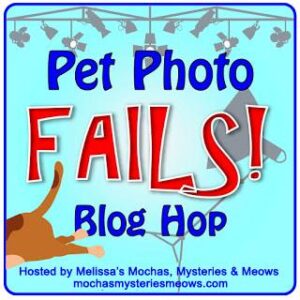 Monday Bloopers is a fun monthly meme to show off your pet's lesser photogenic side.  I guess the idea is to post a photo that didn't work as well as the shooter anticipated it would. *Camera shooter. It's hosted by Melissa @ Melissa's Mocha's, Mysteries & Meows and if you are in the mood for some feline love, you really should go and visit her. Pet Photo Fails is also a link-up meme, so don't forget to share your link and to visit the other photo fails.
As I've explained to you on more than one occasion in the past, the only problem with this fun meme, is that it's basically impossible to get a bad photo of me. It's quite similar to capturing a ghost – not possible. Talking about ghosts, did you guys enjoy your Halloween?  We don't really celebrate Halloween here in South Africa, but we love to look at all the gorgeous costumes and fun posts going around the blogosphere this time of year.
Back to me. This month's photo fail, isn't as much a photo fail as a general fail waiting to happen. That's according to my Mommy. We have a house guest in the form of my Mommy's in-laws' Maltese at the moment and the little fluffball struggle to realize that in this house, I'm the queen. I absolutely refuse to sleep on the bed and found myself a new spot to curl up in and just sleep until the guest departs. However, curling up and taking a nap on my Mommy's Estee Lauder velvet make-up bag, leads to some concerns. On my Mommy's side that is. I don't see any problem with it at all.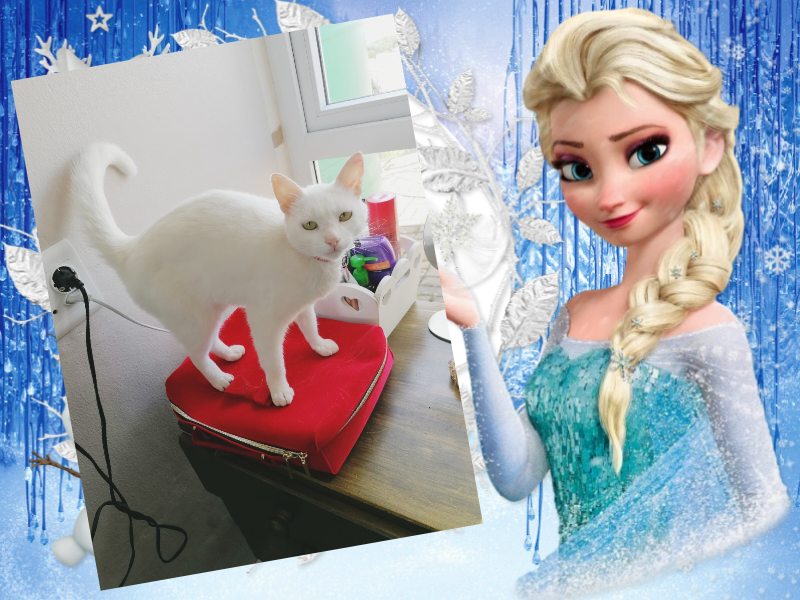 As a matter of fact, I believe the red velvet suits me perfectly and I can't wait for all the Christmas goodies to be unpacked so that I can start trying them all on. If they don't suit me, I will of course simply throw them off the tree or from wherever they thought of gracing the house.
As you know, this blog is not completely about me and we are actually here to talk about books. My Mommy came up with the clever idea to combine Pet Photo Fails with Book Fails. Aka, books that didn't work so well for her and ended on her abandoned shelf. Mostly, she will try to explain her reason for not liking the book as well.
This month, our Book Fail is: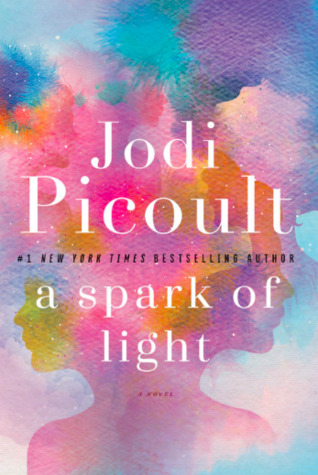 A Spark of Light
by
Jodi Picoult
Published by
Ballantine Books
on October 2nd 2018
Genres:
Contemporary
Pages:
381
Format:
Audiobook
Source:
Audible
Buy on Amazon
Goodreads
The warm fall day starts like any other at the Center—a women's reproductive health services clinic—its staff offering care to anyone who passes through its doors. Then, in late morning, a desperate and distraught gunman bursts in and opens fire, taking all inside hostage.

After rushing to the scene, Hugh McElroy, a police hostage negotiator, sets up a perimeter and begins making a plan to communicate with the gunman. As his phone vibrates with incoming text messages he glances at it and, to his horror, finds out that his fifteen-year-old daughter, Wren, is inside the clinic.

But Wren is not alone. She will share the next and tensest few hours of her young life with a cast of unforgettable characters: A nurse who calms her own panic in order save the life of a wounded woman. A doctor who does his work not in spite of his faith but because of it, and who will find that faith tested as never before. A pro-life protester disguised as a patient, who now stands in the cross hairs of the same rage she herself has felt. A young woman who has come to terminate her pregnancy. And the disturbed individual himself, vowing to be heard.

Told in a daring and enthralling narrative structure that counts backward through the hours of the standoff, this is a story that traces its way back to what brought each of these very different individuals to the same place on this fateful day.

Jodi Picoult—one of the most fearless writers of our time—tackles a complicated issue in this gripping and nuanced novel. How do we balance the rights of pregnant women with the rights of the unborn they carry? What does it mean to be a good parent? A Spark of Light will inspire debate, conversation . . . and, hopefully, understanding.
My Mommy has always had a love/hate relationship wit Jodi Picoult. Either she loves her work, or she can't get into it at all. We've listened to this one on Audible and the audio recording irritated my Mommy from the beginning. She decided to push through and rather just focus on the story. That proofed to be problamatic as well. The story is told from various perspectives and it sure does spark an interest. For a change, it wasn't the subject that bothered my Mommy, but the general presentation. I don't believe this book will remain on the abandoned shelf, but we won't finish it on Audible. I don't see her rushing to the Book Shop to go and buy a printed copy either, but if it does cross our paths somewhere, we might give this one another go.
Have you read A Spark of Light? What was your general feeling about this book?
We wish you a wonderful November and when we chat to you again, it's Christmas time! Can't wait for all the sparkles and tinsel to play with.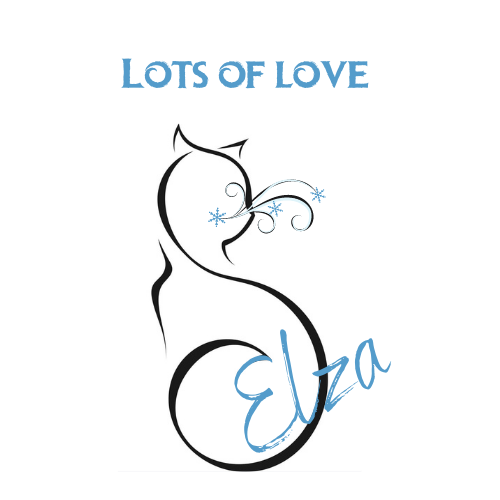 Related Posts