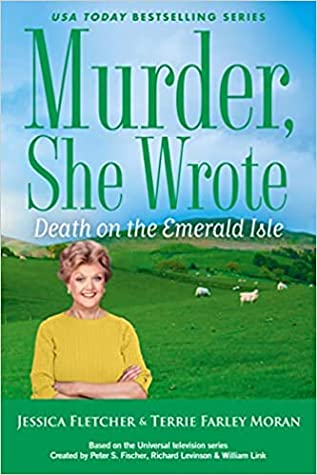 Murder, She Wrote: Death on the Emerald Isle
by
Jessica Fletcher
,
Terrie Farley Moran
Series:
Murder
,
She Wrote #56
Published by
Berkley Books
on January 3rd, 2023
Genres:
Mystery
Pages:
304
Format:
ARC
Source:
Great Escapes Tours
Buy on Amazon
Goodreads
A trip to Northern Ireland becomes unexpectedly grim for Jessica Fletcher in this new entry in the USA Today bestselling Murder, She Wrote series.

Jessica Fletcher is quick to accept an invitation to replace a speaker who couldn't attend a Book Festival in Belfast, Ireland. When her Cabot Cove neighbor Maeve O'Bannon hears about the trip, she asks Jessica to deliver some paintings to her family in the village of Bushmills. Happy to extend her travels and see more of the Irish countryside, Jessica agrees.

The festival goes off without a hitch, and it seems like Jessica is in for a relaxing vacation. But then Maeve's cousin Michael is discovered dead under suspicious circumstances. Jessica finds herself once again in the midst of a murder investigation, and she'll have to dig into the O'Bannon family's secrets to unmask the killer.
Greetings you guys! Welcome to our stop on the blog tour for the 56th instalment of the Murder She Wrote series. Yes, I know Jessica Fletcher and her murder solving skills need no introduction. Not even to a fluffy kitten like me.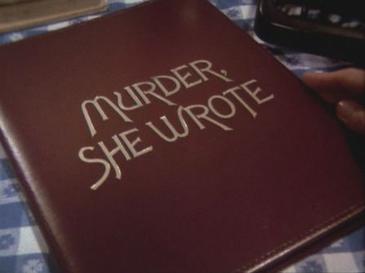 As I'm sure you are all aware, Murder She Wrote was a highly popular crime solving Television series between 1984 and 1996. Mommy and Daddy grew up with watching this series and they actually still watch reruns. And my Mommy's ringtone is the theme song to the TV series. For real! I kid you not.
If not for this wonderful world of the blogosphere, we never would have known that there are actually a whole series of books on this series as well. When Lori @ Great Escapes Book Tours send out the invite for the latest instalment, we couldn't resist signing up. And we weren't disappointed at all!
It was lovely to immediately feel at home right from the start of the book. Of course we started in Cabot Cove in Jessica's kitchen. You can picture it as well, can't you? Jessica is on her way to a Book Festival in Belfast Ireland to help out a fellow author who are not able to attend the festival. When her next door neighbour Maeve, who is originally from Ireland, asks Jessica to deliver a few paintings to her family in the village of Bushmills, Jessica jumps at the chance to take an extended holiday to visit the beautiful Ireland.
The Book Festival reveals a few interesting characters, but the real action, aka the dead body, only starts when Jessica lands in Bushmills. Filled with family intrigue, hidden secrets and grudges, Death in the Emerald Isle is an easy read and the plot and conclusion all came together nicely.
This was our first time reading any of the series and it was rather bitter sweet to hear Jessica's voice again, especially after the passing of Angela Lansbury in 2022. I'm sure my Mommy is going to try to find a few more of these and just enjoy them.
About the Authors
Along with Jessica Fletcher, Terrie Farley Moran co-writes the Murder She Wrote mystery series including  Murder, She Wrote: Killer on the Court. She is the author of the Read 'Em and Eat cozy mystery series and also co-writes the Scrapbooking Mysteries with Laura Childs. Recipient of both the Agatha and the Derringer Awards, Moran has published numerous mystery short stories. The only thing Terrie enjoys more than wrangling mystery plots into submission is hanging out with any or all of her seven grandchildren.
                         Giveaway
Lots of Love,
Related Posts