My Dearest Miss Fairfax
by
Jeanette Watts
on March 14th, 2022
Pages:
278
Format:
ARC
Source:
Reedsy Discovery
Buy on Amazon
Goodreads
While Miss Emma Woodhouse is occupied with matchmaking among the residents of Highbury, Miss Jane Fairfax has much more serious problems.

A secret engagement is one of the most unforgivable of sins in Surry, England in 1814. But Jane couldn't resist Frank Churchill's charms, and agreed to wait for him while he persuaded the rich aunt who controls his life to allow their marriage.

Days stretched into weeks, weeks into months. The lovers are able to visit through the coincidence of Jane's grandmother living in the same town as Frank's father. But the necessary permission proves to be elusive. Meanwhile, their secret becomes harder and harder to conceal.

Can their love survive the social pressures that threaten to tear them apart?
Dearest Reader,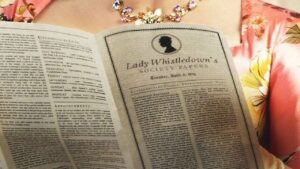 Oh how I wish I had the skill of penmanship and the cunningness of Mrs. Whisteldown. Of course you know exactly who I am talking about. I would have loved to be a fly on the wall, or a kitten on the couch, to hear in what splendor she would have revealed the events happening in Highbury, England in the early 19th century. Who knows? Perhaps Miss Jane Fairfax and her closest friend Mrs. Dixon (formerly Miss Campbell) actually attended a ball with the Bridgertons and were just to insignificant to miss the eye of the ever present, never to be revealed, Lady Whistledown.
Being the kitten of an avid reader and blogger, I am very pleased to find myself in good company. Unlike Mrs. Elton, we don't need to explore the neighbourhood to figure out who are the people worthy of our invitations. All people and the few felines I've met here, know who Jane Austen is (no, that is not a grammar mistake, Jane Austen will always be a present tense) and that makes them worthy indeed.
I'm sure you all knew from the mention of Highbury, Mrs. Elton, and Jane Fairfax, which Jane Austen novel is under discussion here. In this household, we are very fond of Emma and her comedy of manners is a much loved read. But let's be fair to Miss Fairfax. The novel under discussion, is all about her. Yes, My dear Miss Fairfax, the one thing you proclaimed never to want – all attention on you. 
Jane Fairfax wished she could truly be a good person. Barring that, she settled for keeping quiet when she had nothing good to say. Which good be frequent.
Jane Fairfax …. all readers know that we've heard that name somewhere, but just can't pin it down. Only the most devoted Jane Austen fans will immediately associate the name with Emma Woodhouse's biggest rival and the only object of her envy. Oh yes! And the secret engagement with Mr. Frank Churchill. If you are interested in the story behind this hidden love affair, My Dearest Miss Fairfax is just the read for you.
How did they come to meet?
How did the engagement occur?
Who actually saved Miss Fairfax from the water incident at  Weymouth?
Did he offer her his coat?
Did her ever perfectly styled hair get wet?
And just like that, we all become proud inhabitants of Highbury and members of the people Jane Fairfax so despised. You know, people who only think of themselves and no larger objects. People who gossiped about each other, instead of discussing literature, or music, or philosophy. People like Emma Woodhouse.
I for one, would have preferred Miss Woodhouse's lap than that of Miss Fairfax. In fact, I'm quite sure that Miss Woodhouse would have brought me a soft blanky and some warm milk whereas Miss Fairfax would have chased me out on the street for sitting on her precious pianoforte. And don't get me started on that dreadful Mr. Churchill. Now that is the type of man who would step on a kitten's tail without looking around to see if the poor thing isn't scarred for life. And Miss Fairfax had the audacity  to call Mr. Knightley boorish.
Gentle Reader, let me stop right here. For I fear my own feelings surrounding Miss Jane Fairfax and Mr. Frank Churchill might leave you with the impression that I did not care for this book. On the contrary! We adored this novel and would easily recommend it as a companion to our beloved Emma. We would like to believe that the two ladies did become amicable acquaintances throughout their lives. The one married to a real boorish and disgrace of a man and the other to a presumably boorish, but honorable gentle lord, they should have each others sympathies.
We applaud Jeanette Watts for her marvelous writing style and for bringing the inhabitants of Highbury back to life in our modern day and age. She captured the characters so profoundly and I'm sure Jane Austen will gladly invite her for tea to discuss their companion novels.
From the Author
Only upon digging deeply into the text of "Emma" to pry out every last bit of information about Jane Fairfax's engagement to Frank Churchill did I come to realize that Jane Austen had written something akin to a murder mystery…where the protagonist fails to solve the crime. The clues are sprinkled throughout the book. There are significant glances, there are unconscious revelations, there are easily-detectable lies. There are many times, for multiple characters, where actions speak louder than words. There are correct suppositions that are firmly ignored or denied.
I can only picture Miss Austen chuckling to herself as she wrote her brilliant manuscript: the tongue-in-cheek observations that only make sense once the secret is out are every bit as lightly cynical as her famous opening line of Pride and Prejudice. I like to think she would be chuckling while reading this tribute: while the Janes in Miss Austen's books tend to be perfect, idealized women, this Jane Fairfax tells the truth behind the facade. The true woman isn't perfect. But she's a whole lot more fun.
The only thing we would like to reveal our true displeasure with, is the cover. Come now, that cover simply does not compliment the complexion of this enjoyable novel and this author does hold hope that an alternative cover will grace these pages as it hits the top sellers shelves.
Our sincerest thanks to Reedsy Discovery for providing us with a copy of My Dearest Miss Fairfax. Much appreciated!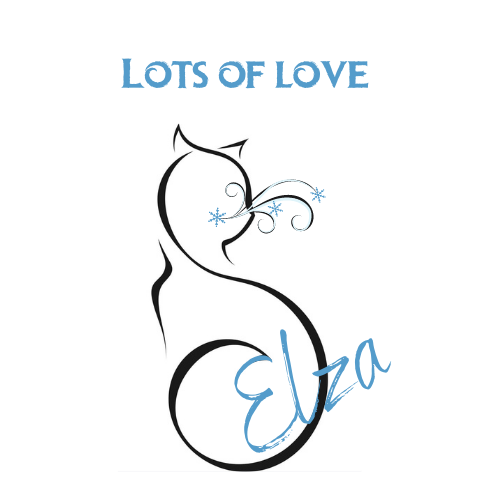 Related Posts