Naomi's Gift
by
Martha Hall Kelly
Series:
A Point in Time #1
Published by
Amazon Original Stories
on July 28th, 2022
Genres:
Short Stories
Pages:
53
Format:
ARC
Buy on Amazon
Goodreads
A woman's life-altering discovery after her mother's death sheds light on the best and worst of humanity in this haunting short story by New York Times bestselling author Martha Hall Kelly.

After her mother's passing, Aldona finds a tin filled with old letters from a prisoner at Ravensbrück, a women's concentration camp in northern Germany. Amid the descriptions of daily deprivations and humiliations at the camp, she uncovers the heart-wrenching story of a small circle of women who risked their lives to hide a baby girl from the guards. Aldona is rocked to the core by this record of courage and sisterhood during one of the grimmest chapters of human history.

Martha Hall Kelly's Naomi's Gift is part of A Point in Time, a transporting collection of stories about the pivotal moments, past and present, that change lives. Read or listen to each immersive story in a single sitting.
From the pen of best selling author of The Lilac Girls, Martha Hall Kelly, comes a remarkable short story that will pull at your heart strings and just remind us again of a point in time where life was tormented by war and despair.
After the passing of her mother, a young woman discovers an old Royal Baking Powder tin containing a stack of letters curled tightly together.
If found, please return these letters to 4th St, Apt 18, Bucharest, Romania
Through the letters contained in the baking powder tin, Aldona, who always thought the difference between herself and her mother were quite severe, discovered her true identity and how love and friendship can bring hope and the will to survive in the harshest of circumstances.
Born in the concentration camp, Ravensbrück in Northern Germany, a couple of months before liberation, Aldona's chances for survival where limited to say the least. But through the determination of a group of women who risked their lives to keep the baby safe, she lives to read the story of her mother and the women who surrounded her.
Naomi's Gift is the first in a collection of seven historical stories from a number of acclaimed authors. These stories are perfect for a one-sitting read that will lingere in your heart and mind for days to come.
How quickly the ground shifts beneath our feet.
We make choices—in the face of love, or violence,
or necessity—and the effects ripple outward. In
these moving short stories, acclaimed authors
examine the foundations of the past, uncovering
the irreversible decisions and life-changing
encounters that mark the turning point between
before and after.
Available July 28, 2022
By Martha Hall Kelly, Paula McLain,
Olivia Hawker, Esi Edugyan, Fiona Davis,
Thomas Keneally, & Jesmyn Ward
Naomi's Gift by Martha Hall Kelly 

A woman's life-altering discovery after her mother's death sheds light on the best and worst of humanity in this haunting short story by New York Times bestselling author Martha Hall Kelly.

Ash Wednesday by Paula McLain

In this wrenching short story based on a real-life tragedy near Cleveland, Ohio, New York Times bestselling author Paula McLain reflects on one family's perseverance in the face of the unthinkable.

Alison's Conviction by Thomas Keneally

A young autistic woman finds her voice and a path toward justice in this uplifting short story about the power of family history by Thomas Keneally, award-winning author of Schindler's List.

We Are Bone and Earth by Esi Edugyan

In this moving short tale of one girl's search for her lost brother, award-winning author Esi Edugyan offers a vivid, unique perspective on a lesser-known corner of the West African slave trade.

Mother Swamp by Jesmyn Ward

A fever dream of the past that ripples outward to the modern world, this powerful short story by two-time National Book Award winner Jesmyn Ward draws inspiration from the hidden communities built by people escaping slavery.

Landing by Olivia Hawker

Doubt plagues a new marriage when a young NASA engineer focuses more on the Apollo 11 moon landing than his own future in this poignant short story by bestselling author Olivia Hawker.

A Wild Rose by Fiona Davis

A troubled concert pianist searches for a new inspiration among the hidden back hallways of Carnegie Hall in bestselling author Fiona Davis's bold short story of artistic ambition in 1950s New York.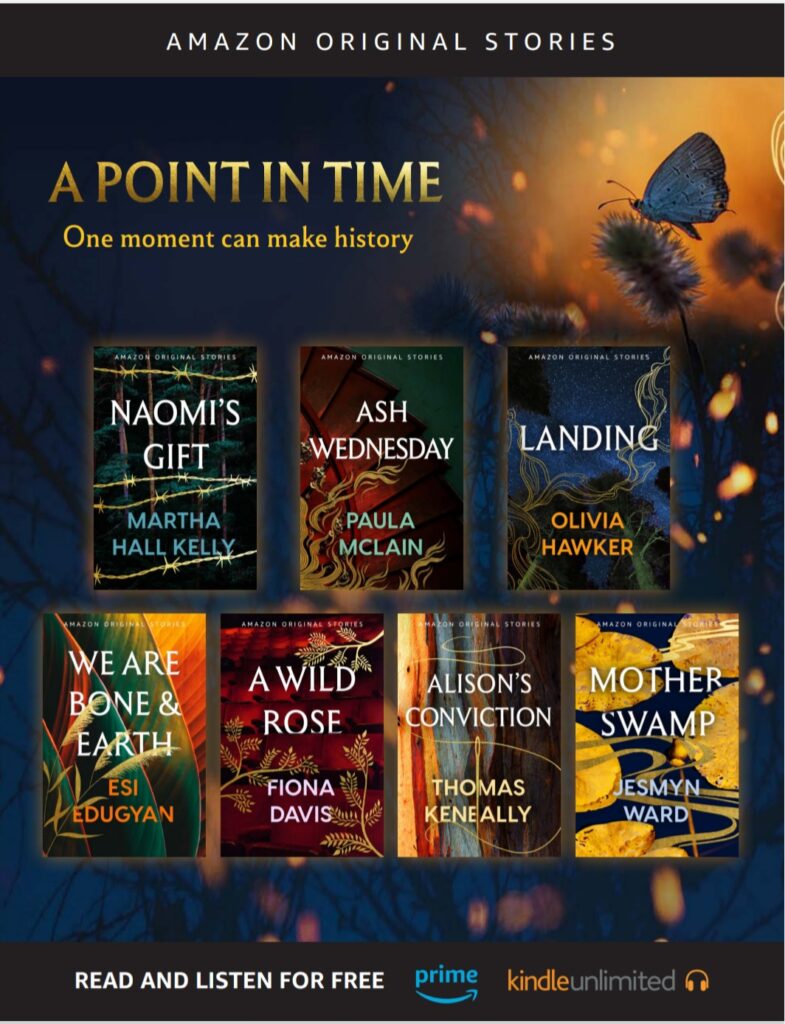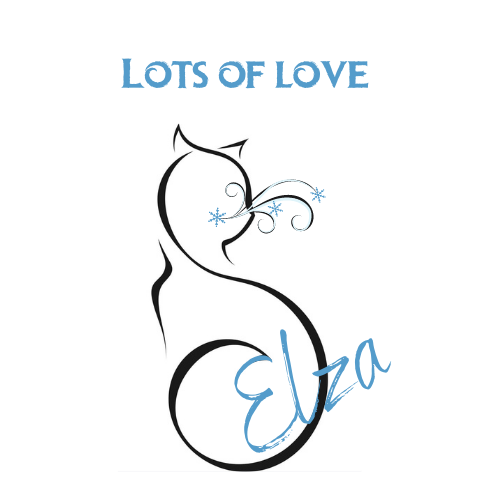 Related Posts