Over My Dead Body
by
Jeffrey Archer
Series:
Detective William Warwick #4
Published by
Harper Collins
on October 19th 2021
Genres:
Fiction
,
Mystery
Pages:
384
Format:
ARC
Source:
The Pigeonhole
Buy on Amazon
Goodreads
THE CLOCK IS TICKING IN THIS ROLLERCOASTER RIDE OF A THRILLER…

In London, the Metropolitan Police set up a new Unsolved Murders Unit—a cold case squad—to catch the criminals nobody else can.

In Geneva, millionaire art collector Miles Faulkner—convicted of forgery and theft—was pronounced dead two months ago. So why is his unscrupulous lawyer still representing a dead client?

On a luxury liner en route to New York, the battle for power at the heart of a wealthy dynasty is about to turn to murder.

And at the heart of all three investigations are Detective Chief Inspector William Warwick, rising star of the department, and ex-undercover agent Ross Hogan, brought in from the cold.

But can they catch the killers before it's too late?
My Mommy says she remembers signing up for The Pigeonhole a couple of years ago and then life got in the way…. She hasn't used the book club in your pocket in such a long time and actually discovered the app again on her phone, by pure accident. Of course we immediately reactivated her account and the first book that we could apply for, was from the Master of Suspense – Mr. Jeffrey Archer. And it was available worldwide. Seeing that South Africa doesn't always classify as worldwide, I thought our chances were rather slim to get a stave. Lo and behold! The gods of fortune smiled down on me and we got one. I was giddy with excitement and when I got invited for a live reading by the author himself, I just about burst. I know that Mr. Archer isn't the first person to read aloud to a cat, but it was still a wonderful experience.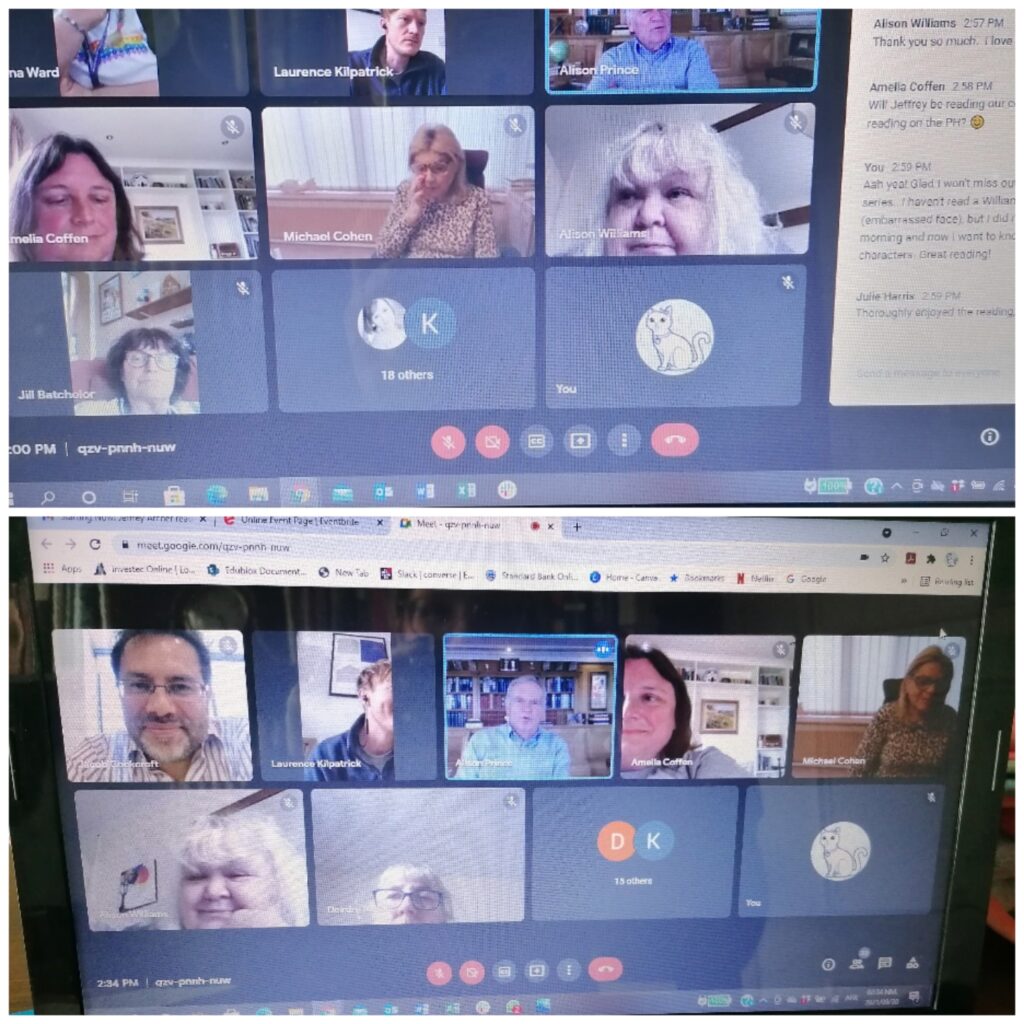 The best part of the digital meeting, was having the opportunity to ask Mr. Archer some questions. Of course my Mommy sat there with her mouth full of teeth and she didn't dare to utter a word, but luckily, there were a few well spoken and much better-than-her-at-this people attending. Her main reason for trying not to swallow her teeth, was that she actually don't know Detective William Warwick from a bar of soap.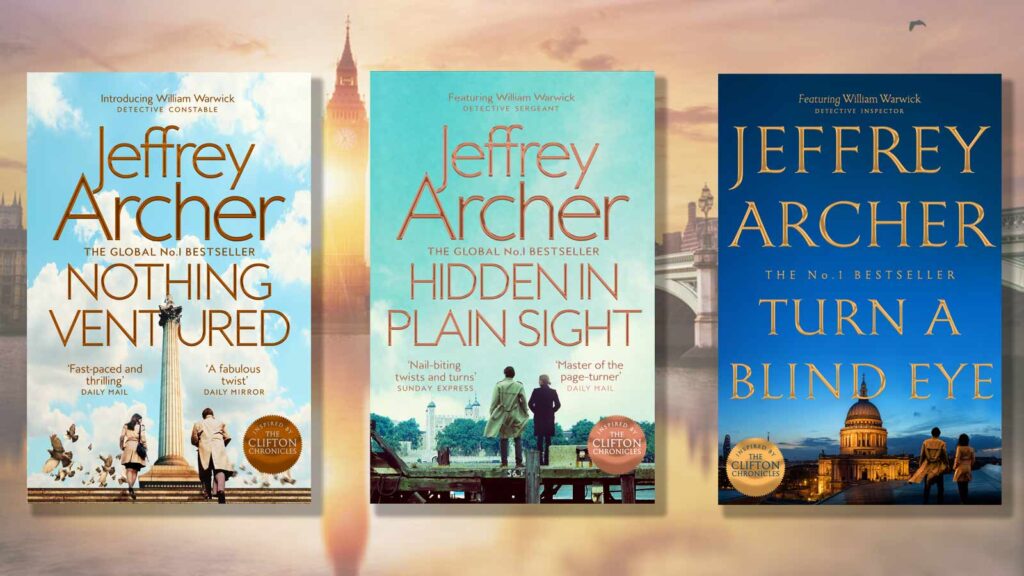 It's a rather known fact, that one shouldn't start a series in the middle. You start at the beginning – #1. Or do you? Apparently, if you want to read a Jeffrey Archer book, the answer is, no! Did you know that when his latest predicted best seller lands on the publisher's table, it is given to a reader who has never read a Jeffrey Archer before in her life? My Mommy has read Jeffrey Archer before, but not The Clifton Chronicles and not the spin-off in the form of Detective William Warwick. Did it really matter?
The one thing I think we can all agree on, is that Jeffrey Archer knows how to tell a story. And you need a story to tell a story. Even if the background is a bit flimsy in the fourth instalment of a spin-off series, we still followed rather fluently. Of course we would love to know what has happened before, that's why my Mommy bought all 3 previous books in the series as well. Just waiting for the Christmas holidays to start….
What do we know so far? William Warwick had no aspirations to follow in his father's footsteps and become a Queen Counsellor. Not all that sure what that entitles, but I gather it's a very important person in British Law. Please correct me if I'm wrong. I'm a cat and probably won't take your advice, but my Mommy might find it useful. The only thing William wanted to be, was a Police Detective. Right from the start of this series, Mr. Archer said that this is a series about a Detective and not a Detective Series. See the difference?
In the latest instalment, Commander Hawksby (The Hawk), establishes the Unsolved Murder Unit, a cold case investigation team lead by Chief Inspector William Warwick (at least he went up the ranks). There are a few other team members that I am sure have been around for the rest of the series. Detective Inspector Ross Hogan, DS Paul Adaja, DS Jackie Roycroft and DC Rebecca Pankhurst. William's wife, Beth, is also obviously not new to the series. Best part of all, I don't believe the criminals are new faces either. One of them just has a brand new face and identity. Master thief and William's nemesis, Miles Faulkner, whom he presumed dead, has altered his name and appearance and are now known as Captain Ralph Neville. Although this was our favorite part in the book, there are a few cases that need to be solved and the team splits up the cold cases and each member leads his/her own investigation. Each case brings its own twists and tangles and you have to keep your head together to follow them all. We love that!
Will we read the rest of the series? Hell, yes! What's not to love? But we would love to first read the first three. And The Clifton Chronicles. We want to get to know some of the characters a bit better, even the ones we know we won't see again.
Thank you to The Pigeonhole for granting us a stave, we so enjoy reading your serializations and can't wait for the next book that will be available to us.
ABOUT THE AUTHOR

Jeffrey Howard Archer, Baron Archer of Weston-super-Mare (born 15 April 1940) is an English author and former politician.

He was a Member of Parliament and deputy chairman of the Conservative Party, and became a life peer in 1992. His political career, having suffered several controversies, ended after a conviction for perverting the course of justice and his subsequent imprisonment. He is married to Mary Archer, a scientist specialising in solar power. Outside politics, he is a novelist, playwright and short story writer.

Official Website: jeffreyarcher.co.uk
Related Posts