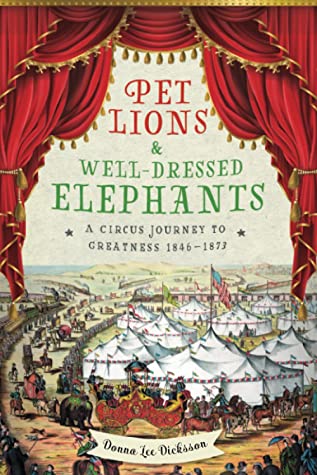 Pet Lions & Well-Dressed Elephants
by
Donna-Lee Dicksson
on June 1st, 2022
Genres:
Historical Fiction
Pages:
312
Format:
ARC
Source:
Reedsy Discovery
Buy on Amazon
Goodreads
Follow the fascinating lives of two people born and raised on opposite shores of Lake Ontario when the U.S. had but twenty-nine states and Canada was yet to become a country. Accompany them through American history as they become key players in the birth and success of "The Greatest Show on Earth."

Historically accurate nuggets of history emerge as Charley, at age fourteen, joins a traveling circus. How did his experiences prepare him to be a leader and quickly advance in rank during the American Civil War? How did he evolve into a legendary menagerie manager?

Meet Annie, a child born in Canada West to Irish immigrants. At eighteen she married an acrobat and embarked upon her own circus journey. How did this diminutive woman (who became a widow and single mother) not only manage to provide for her child, but rise to become the highly respected wardrobe mistress of the fledgling "Greatest Show on Earth?"

Annie and Charley were brought together when the Barnum, Coup and Castello show prepared for its first season in 1871. Something happened to make that circus magical. Here is the story of two of those people who made it happen.
Ever thought of just quitting your day job, run away and join the circus? People don't do that anymore, do they? But there was a time when people did exactly that. A time before television and the internet, where all entertainment were live (literally) and the weirder, the more wonderful. Wait, that is actually still applicable today.
When the circus wagons rolled into town – all businesses were boarded up, kids were let out of school and the lines queued for miles. But what happened before and behind the 2 hour live extravagance, is sometimes a completely different story.
Pet Lions and Well-Dressed Elephants: A Circus Journey to greatness 1846 – 1873 is exactly what the title says – a circus journey through the years of development, high peaks, devasting losses and life on the road in the back of a circus cart.
Following true historical events, the story mainly revolves around the lives of two circus pioneers, Charley White and Annie Matchett. Charley White first joined the circus when he was but 14 years old. Charley has always been good with animals, especially horses, but through his lifetime as a Traveler through various circus acts, he became a lion tamer, a bird-man and even an elephant handler.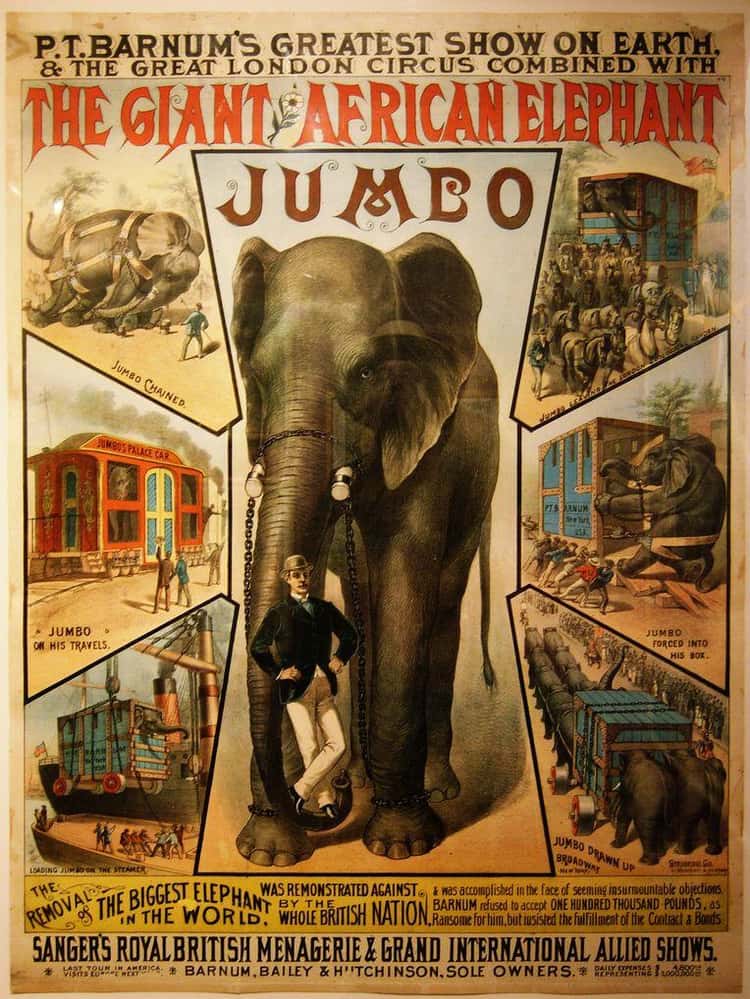 Annie Matchett (Donovan/White) primarily worked behind the scenes as wardrobe mistress to also a few various circus acts across America and her costumes for humans and animals alike, astounded audiences with their exquisite details and creativity.
The 1800's were years of turmoil across America. The Cival War brought a standstill to many a circus company and the long-standing impact left its mark on Circus Travelers like Charley White. When Charley and Annie's paths cross in the 1870's, will they be able to finally live a happy and peaceful life? Well, as happy and peaceful as you can get in the circus!
Pet Lions and Well-Dressed Elephants is an accurate and well documented history lesson in the development of the circus in the 1800's. There is so much history and little tidbits that happened in the circus world during this time-frame, I can understand why the author felt the need to cram in as much information as possible. However, this was exactly what made this a just so-so read for me. The characters and events were all too crammed in and as a reader, I never felt them coming alive. Although some great as well as tragic events surrounding the circus animals were well depicted, it might have made the story stronger by focusing on only one or two individual events.
Related Posts