Scattered Legacay
by
Marlene M Bell
Series:
Annalisse Series #3
on November 4th, 2021
Genres:
Mystery
Pages:
296
Format:
ARC
Source:
Lola's Blog Tours
Buy on Amazon
Goodreads
To outsiders, the relationship between Manhattan antiquities assessor Annalisse Drury and sports car magnate Alec Zavos must look carefree and glamorous. In reality, it's a love affair regularly punctuated by treasure hunting, action-packed adventure, and the occasional dead body.

When Alec schedules an overseas trip to show Annalisse his mother's birthplace in Bari, Italy, he squeezes in the high-stakes business of divesting his family's international corporation. But things go terribly wrong as murder makes its familiar reappearance in their lives – and this time it's Alec's disgraced former CFO who's the main suspect.

Accompanied by friend and detective Bill Drake, Annalisse and Alec find themselves embroiled in a behind-closed-doors conspiracy that threatens the reputation and legacy of Alec's late father – linking him to embezzlement, extortion, and the dirty business of the Sicilian Mafia. The search for the truth sends the trio straight into riddles, secrets, and an historic set of rosary beads. Annalisse leads Alec toward a discovery that is unthinkable, and events that will change their futures forever.

Scattered Legacy is the third in Marlene M. Bell's thrilling Annalisse series, which weaves romance, crime, and historical mystery into addictive tales to instantly captivate fans of TV show Bones or Dan Brown's The Da Vinci Code.
So, how do you feel about the Mafia? Italian of course. Not the true crime variant though. The  fictional, adventurous, glamorous and murderous kind.
Scattered Legacy is the third installment of the Annalisse Series and the first one I have read in this series. Placing all the characters and their backgrounds from the previous books in this series, took me quite some time. So if I mix up any characters or plotlines here, please bare with me. I am but a fluffy white kitten and can tell you slightly more about the missing calico cat and Annalisse's cat, Boris. But let's try to stick to the humans!
Annalisse Drury, an antiquities accessor,  and Alec Zavos (that name really does sound as if it has a Mafia background, but don't let it fool you), a sports car magnate, are an item. I think we will need to read the first instalments in the series to see how this came about, because these two still have quite a few things to sort out.
A quick trip away to a romantic destination like Italy, is sure to keep the spark going and the romance alive and thriving. A bit more than just the romance between Annalisse and Alec were kept alive and thriving in this novel. Except the dead body. Of course there's nothing that can be done about that. Alec and Annalisse find themselves right in the middle of a murder mystery, a company embezzlement and digging into the past of Alec's mother, Generosa. Yes, all of these are different plotlines in the novel and you have to stay on track. Luckily it's not all that difficult.
Scattered Legacy is a fast-paced, adrenaline induced read with a number of cleverly crafted plotlines which somehow do manage to all cross the finish line in perfect harmony. As a first time reader myself, I will definitely recommend to start this series with book 1, Stolen Obsession and book 2, Spent Identity.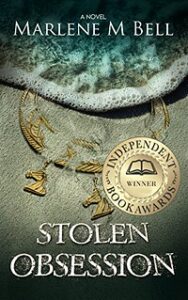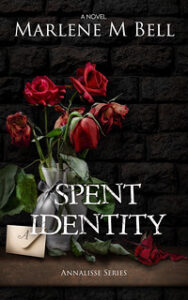 About the Author
OLYMPUS DIGITAL CAMERA

Marlene M. Bell is an eclectic mystery writer, artist, photographer, and she raises sheep in
beautiful East Texas with her husband, Gregg, three cats and a flock of horned Dorset sheep.
The Annalisse series has received numerous honors including the Independent Press Award
for Best Mystery (Spent Identity,) and FAPA— Florida Author's President's Gold Award for
two other installments, (Stolen Obsession and Scattered Legacy.) Her mysteries with a touch
of romance are found at marlenembell.com. She also offers the first of her children's picture
books, Mia and Nattie: One Great Team! Based on true events from the Bell's ranch. The
simple text and illustrations are a touching tribute of compassion and love between a little girl
and her lamb.

Author links:
– Website
– Facebook
– Twitter
– Bookbub
– Goodreads
– Amazon
– Instagram
Thank you Lola for once again giving me the opportunity to read and review on one of your blog tours! To find out more about Lola's open and upcoming tours, just click on the image below.

Lots of Love,
Related Posts