Greetings! It's the 1st of October and the start of Spooky Season. Whoo hooo. To start the month of, we will be joining Kate @ Books are my Favorite and Best for Six Degrees of Separation. Start at the same place as other wonderful readers, add six books, and see where you end up.
Today's starting point is a book we haven't read yet and I'm not all that sure we ever will.
From the first day that the beguiling Sheba Hart joins the staff of St George's, history teacher Barbara Covett is convinced she has found a kindred spirit. Barbara's loyalty to her new friend is passionate and unstinting, and when Sheba is discovered having an illicit affair with one of her pupils, Barbara quickly elects herself as Sheba's chief defender. But all is not as it first seems in this dark story and, as Sheba will soon discover, a friend can be just as treacherous as any lover.
It was printed under another name, What was she thinking? as well and I believe that title is quite apt!
So where will this scandalous book take us? Well, to a scandal of course.
1st Degree: A Scandal in Bohemia – A Sherlock Holmes Short Story by Arthur Conan Doyle – Holmes is hired by the King of Bohemia to recover blackmail evidence, held by the woman whom the king once promised to marry, but abandoned for a woman of noble birth. Can he do it? How will he do it? A Scandal in Bohemia is collection of six short stories featuring the great detective Sherlock Holmes and his friend Dr Watson. From shopkeepers to kings, everyone wants the help of Sherlock Holmes, but can he solve these mysteries?
Our Second Degree will take us to another glamours lady, although deceased, and a few Sherlock Holmes adventures. I've just finished volume 2 of Sherlock Holmes and the Glamorous Ghost and it was such a fun read. You can find our review here
2nd Degree: Sherlock Holmes and the Glamorous Ghost by Harry DeMaio – "Mr. Sherlock Holmes? I am or was, Lady Juliet Armstrong, Baroness Crestwell. Having been murdered, I am deceased and require your assistance."
Thus began the strangest partnership in the long career of Sherlock Holmes. In Book One of this series we met the brash and bold, silly and sassy Lady Armstrong who wouldn't let a simple thing like death stop her from seeking the help of the great Detective in solving the mystery of her violent and untimely demise.
Further adventures followed and now in Book Two, she and her dog Pookie have become frequent companions to Holmes, Watson and yes, Mrs. Hudson. Sherlock Holmes and the Glamorous Ghost is the brainchild of author Harry DeMaio, creator of the of the famous Octavius Bear adventure series. Once again, join us for more comic and lighthearted mysteries of madcap mystical mischief and mayhem!
Seeing that we are on the topic of ghosts interacting with humans to safe themselves (humans and ghosts), let's go to the Agency whose mission it is to keep ghosts grounded. If I were a ghost, I would register with them for sure. You can read our review here
3rd Degree: Ghost Agents by Nita DeBorde – An organization that has operated in secret for centuries… a mystery that threatens to burn it all to the ground… and she's the only agent who can stop it…

To the residents and tourists of Galveston Island, Claire Abelard is the friendly young woman who works at the local candy store by day and leads ghost tours of the island's haunted locations by night. They don't realize this persona is a cover for Claire's real job as an agent of the Bureau for Historical Preservation, a clandestine organization that monitors and assists energy projections, or the entities more commonly known as "ghosts."

When projections begin disappearing from around the island, Claire worries that history may be repeating itself. She launches a dangerous investigation and uncovers a sinister, arcane organization whose agenda threatens not only Galveston's ghosts, but everything she has worked her whole life to protect.

The truth behind the disappearances rocks Claire's world to its core and shows her that ghosts aren't the only things that can come back to haunt you.
A poor soul who could probably do with an assigned agent at the Bureau for Historical preservation, or even Sherlock Holmes himself, would be Susie Salmon.
4th Degree: The Lovely Bones by Alice Sebold – "My name was Salmon, like the fish; first name, Susie. I was fourteen when I was murdered on December 6, 1973."

So begins the story of Susie Salmon, who is adjusting to her new home in heaven, a place that is not at all what she expected, even as she is watching life on earth continue without her — her friends trading rumors about her disappearance, her killer trying to cover his tracks, her grief-stricken family unraveling. Out of unspeakable tragedy and loss, The Lovely Bones succeeds, miraculously, in building a tale filled with hope, humor, suspense, even joy.
Moving slightly away from ghosts, but still sticking with murder victims, the word bones in our 4th degree, reminded me of of the TV series BONES that was of course based on the books by Kathy Reichs and featuring Doctor Temperance Brennan.
5th Degree: Deja Dead by Kathy Reichs – Her life is devoted to justice; for those she never even knew. In the year since Temperance Brennan left behind a shaky marriage in North Carolina, work has often preempted her weekend plans to explore Quebec. When a female corpse is discovered meticulously dismembered and stashed in trash bags, Temperance detects an alarming pattern and she plunges into a harrowing search for a killer. But her investigation is about to place those closest to her, her best friend and her own daughter, in mortal danger…
Sticking with murders that need to be solved and using a word from our previous degree, we will jump to my Mommy's favorite Afrikaans murder/thriller author and series. Luckily for you guys, most of these have been translated to English.
6th Degree: Dead Before Dying by Deon Meyer – Someone in Cape Town has chosen a conspicuous murder weapon — a century-old German handgun, with ancient bullets that tear through flesh and bone. Three men who have nothing in common are found murdered, and the string of vicious killings pushes the city toward panic. Captain Mat Joubert is left scrambling for answers in a case that might be his last chance to prove that his life's slow spiral will not pull him under. DEAD BEFORE DYING is a heart-racing thriller about a troubled detective determined to find the single thread that weaves together what is otherwise just an assortment of strangers, dead by the same hand.
And that's our Six Degrees for this month of spooks and thrillers. Where did your chain take you?
Enjoy the rest of your weekend!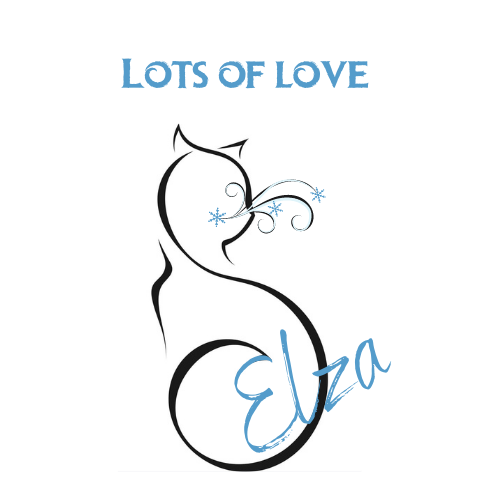 Related Posts