Greetings! I can't believe a month has passed since our last Six Degrees. Wow! And spring is finally in the air and this morning my Mommy said we might take the little mutt to the beach later today. But first – Six Degrees of Separation.
This monthly fun meme is hosted by Books are my Favorite and Best: On the first Saturday of every month, a book is chosen as a starting point and linked to six other books to form a chain. Books can be linked in obvious ways, for example: same authors, same era or genre, or books with similar themes or settings. Or you might choose to link them in more personal ways: books you read in the same holiday, books given to you by a particular friend or books that remind you of a particular time in your life. The choices are endless here! 
Our starting point this month, is the last book in your previous chain. So for us, that will be The Book of  Lost Names by Kristin Harmel. We haven't read it yet, but it's not quite lost either as we have a copy on our kindle and will hopefully get to it soon. We are going to go with an easy, fool-proof pattern today. Pick one word from your title and find the next book.
1st Degree – LOST Horizon by James Hilton: James Hilton's bestselling adventure novel about a military man who stumbles on the world's greatest hope for peace deep in Tibet: Shangri-La.

Hugh Conway saw humanity at its worst while fighting in the trenches of the First World War. Now, more than a decade later, Conway is a British diplomat serving in Afghanistan and facing war yet again—this time, a civil conflict forces him to flee the country by plane.

When his plane crashes high in the Himalayas, Conway and the other survivors are found by a mysterious guide and led to a breathtaking discovery: the hidden valley of Shangri-La.

Kept secret from the world for more than two hundred years, Shangri-La is like paradise—a place whose inhabitants live for centuries amid the peace and harmony of the fertile valley. But when the leader of the Shangri-La monastery falls ill, Conway and the others must face the daunting prospect of returning home to a world about to be torn open by war.

Thrilling and timeless, Lost Horizon is a masterpiece of modern fiction, and one of the most enduring classics of the twentieth century.
I remember reading this book about 15 years ago and it is one of those books that will stay with your forever.
2nd Degree – The Emerald HORIZON by Jean Grainger: Berlin, 1944. Ariella Bannon is being hunted. Someone is determined to betray her as a Jew, but she has survived against incredible odds, and the end is in sight. She will be reunited with her precious children, no matter what it takes.

Meanwhile, Liesl and Erich have found a home in Ireland, away from the chaos of war-ravaged Europe. As the dark news of what has happened to the Jews filters through, they are torn – love for their mother and their home on one hand, and the profound sense of peace and belonging they have in Ballycreggan, on the other.

Like all the other children who escaped Nazi territory on the Kindertransport, they must wait to hear the fate of their loved ones. For their foster parents Elizabeth and Daniel, their dearest wish, that Ariella would survive the war, is also their deepest fear. Would her return mean the loss of the children they have come to think of as their own?

As the Third Reich crumbles under relentless Allied bombs, Ariella is careful, but Berlin is a very dangerous place to be, and somebody knows she survived. Can she take one last enormous risk to be reunited with Liesl and Erich, or will her betrayer see her finally captured?
I had to search for titles with the word horizon and stumbled on this one. Who has read it? I haven't, but it does seem like a wonderful read.
3rd Degree – The EMERALD Atlas (The Books of Beginning #1) by John Stephens:Called "A new Narnia for the tween set" by the New York Times and perfect for fans of the His Dark Materials series, The Emerald Atlas brims with humor and action as it charts Kate, Michael, and Emma's extraordinary adventures through an unforgettable, enchanted world.

These three siblings have been in one orphanage after another for the last ten years, passed along like lost baggage.

Yet these unwanted children are more remarkable than they could possibly imagine. Ripped from their parents as babies, they are being protected from a horrible evil of devastating power, an evil they know nothing about.

Until now.

Before long, Kate, Michael, and Emma are on a journey through time to dangerous and secret corners of the world…a journey of allies and enemies, of magic and mayhem. And — if an ancient prophesy is correct — what they do can change history, and it is up to them to set things right.
Another one we haven't read yet and just happen to stumble upon today. Might be worth looking into though.
4th Degree – Cloud ATLAS by David Mitchell: A postmodern visionary who is also a master of styles of genres, David Mitchell combines flat-out adventure, a Nabokovian lore of puzzles, a keen eye for character, and a taste for mind-bending philosophical and scientific speculation in the tradition of Umberto Eco, Haruki Murakami, and Philip K. Dick. The result is brilliantly original fiction as profund as it is playful. Now in his new novel, David Mitchell explores with daring artistry fundamental questions of reality and identity.

Cloud Atlas begins in 1850 with Adam Ewing, an American notary voyaging from the Chatham Isles to his home in California. Along the way, Ewing is befriended by a physician, Dr. Goose, who begins to treat him for a rare species of brain parasite. . . .
Abruptly, the action jumps to Belgium in 1931, where Robert Frobisher, a disinherited bisexual composer, contrives his way into the household of an infirm maestro who has a beguiling wife and a nubile daughter. . . . From there we jump to the West Coast in the 1970s and a troubled reporter named Luisa Rey, who stumbles upon a web of corporate greed and murder that threatens to claim her life. . . . And onward, with dazzling virtuosity, to an inglorious present-day England; to a Korean superstate of the near future where neocapitalism has run amok; and, finally, to a postapocalyptic Iron Age Hawaii in the last days of history.
But the story doesn't end even there. The narrative then boomerangs back through centuries and space, returning by the same route, in reverse, to its starting point. Along the way, Mitchell reveals how his disparate characters connect, how their fates intertwine, and how their souls drift across time like clouds across the sky.

As wild as a videogame, as mysterious as a Zen koan, Cloud Atlas is an unforgettable tour de force that, like its incomparable author, has transcended its cult classic status to become a worldwide phenomenon.
I haven't read it yet, but this one is also somewhere on my Kindle. We did try to watch the adaptation a while ago, but I immediately realized that this one will have to be read first. Any comments on this book?
5th Degree – CLOUD Cuckoo Land by Anthony Doerr: When everything is lost, it's our stories that survive.

How do we weather the end of things? Cloud Cuckoo Land brings together an unforgettable cast of dreamers and outsiders from past, present and future to offer a vision of survival against all odds.

Constantinople, 1453:
An orphaned seamstress and a cursed boy with a love for animals risk everything on opposite sides of a city wall to protect the people they love.

Idaho, 2020:
An impoverished, idealistic kid seeks revenge on a world that's crumbling around him. Can he go through with it when a gentle old man stands between him and his plans?

Unknown, Sometime in the Future:
With her tiny community in peril, Konstance is the last hope for the human race. To find a way forward, she must look to the oldest stories of all for guidance.

Bound together by a single ancient text, these tales interweave to form a tapestry of solace and resilience and a celebration of storytelling itself. Like its predecessor All the Light We Cannot See, Anthony Doerr's new novel is a tale of hope and of profound human connection.
Tomorrow night is Book Club and my Mommy hopes that we can take this one home for September. Whoo hoo!
6th Degree – The CUCKOO's Calling (Cormoran Strike #1) by Robert Galbraith: When a troubled model falls to her death from a snow-covered Mayfair balcony, it is assumed that she has committed suicide. However, her brother has his doubts, and calls in private investigator Cormoran Strike to look into the case.

A war veteran, wounded both physically and psychologically, Strike's life is in disarray. The case gives him a financial lifeline, but it comes at a personal cost: the more he delves into the young model's complex world, the darker things get – and the closer he gets to terrible danger . . .

A gripping, elegant mystery steeped in the atmosphere of London – from the hushed streets of Mayfair, to the backstreet pubs of the East End, to the bustle of Soho – The Cuckoo's Calling is a remarkable debut. Introducing Cormoran Strike, it is a classic crime novel unlike any other book you will read this year.
This one we have read and loved. In fact we've enjoyed just about all of this series. The latest instalment, The Ink Black Heart was released earlier this week. We still have to read Troubled Blood as well and then we can get to the new one. Have you read the Cormoran Strike series? Have you enjoyed the adaptation?
And that's our Six Degrees for September. We've read the first one and the last one and the in-between will hopefully be read soon as well.
Have a wonderful September and remember to add your link and to visit your fellow bloggers.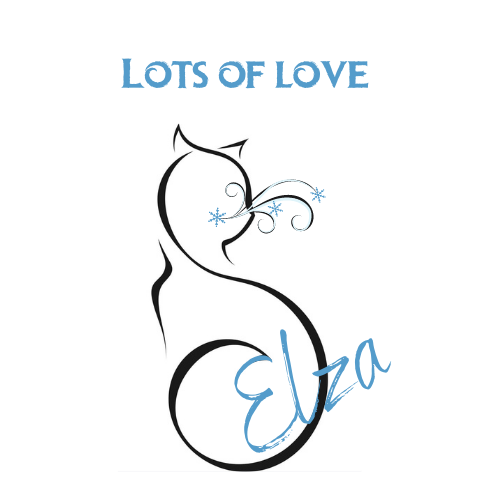 Related Posts