Greetings! Welcome to another edition of Six Degrees of Separation. We haven't done a Six Degrees post in months. How terrible. Just shows how quickly the year has passed us by. Can you still remember the rules?
This monthly fun meme is hosted by Books are my Favorite and Best: On the first Saturday of every month, a book is chosen as a starting point and linked to six other books to form a chain. Books can be linked in obvious ways, for example: same authors, same era or genre, or books with similar themes or settings. Or you might choose to link them in more personal ways: books you read in the same holiday, books given to you by a particular friend or books that remind you of a particular time in your life. The choices are endless here! 
Our starting point for this month, is once again a book/novella that we have never heard about. Are we really that clueless?
Ethan Frome
by
Edith Wharton
on 1911
Genres:
Classics
Pages:
176
Goodreads
The classic novel of despair, forbidden emotions, and sexual undercurrents set against the austere New England countryside

Ethan Frome works his unproductive farm and struggles to maintain a bearable existence with his difficult, suspicious and hypochondriac wife, Zeena. But when Zeena's vivacious cousin enters their household as a hired girl, Ethan finds himself obsessed with her and with the possibilities for happiness she comes to represent.

In one of American fiction's finest and most intense narratives, Edith Wharton moves this ill-starred trio toward their tragic destinies. Different in both tone and theme from Wharton's other works, Ethan Frome has become perhaps her most enduring and most widely read book.
Good grief, no. It's Christmas Time. How are we going to cheer this one up? Guess I'm going to have to build this one up a bit. Let's start with the name + surname similarities.
First Degree: Our first degree are still a bit on the heavy side, but a book that we loved so much – Olive Kitteridge by Elizabeth Strout
Second Degree: Sticking with the same author and the name / surname chain, let's go with My name is Lucy Barton, also by Elizabeth Strout.
Third Degree: What's in a name? Who doesn't know that phrase? Yes, it's a famous line from our two star-crossed lovers, Romeo & Juliet by William Shakespeare
Fourth Degree: We need to lighten the load here, don't you think? The name Juliet, always reminds me of Juliette Binoche and her most iconic role (in our eyes!), that of Vianne Rocher in Chocolat. The screenplay was of course adapted from Joanne Harris's best seller by the same name.
Fifth Degree: Now we are getting to the good stuff and the best part of Christmas, is of course chocolates. Not that fluffy white kittens are allowed chocolates… But I know my Mommy loves the stuff and what she wouldn't have given for a golden ticket to go and visit Willy Wonka's factory, just like Charlie and the Chocolate Factory by Roald Dahl. 
Sixth Degree: I have no idea how my Mommy got from Ethan Forme to A Boy Called Christmas by Matt Haig, but I'm sure she can give you more than one explanation. The name, the boy, but I think it's all about Christmas.
We love Christmas Time! The tree is up and I'm just patiently waiting for Mommy to turn her back so I can climb the tree.
Are you excited for Christmas Time? Tree up and ready for the cats?
Sorry we are a day or two late for Six Degrees, but we would still love it if you share your chain with us.
See you again in the New Year!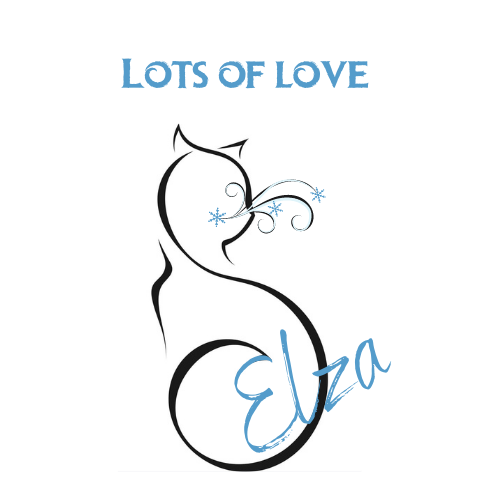 Related Posts