Greetings you guys! We haven't done a Six Degrees post since March… Good grief!! How did that happen?? We love Six Degrees and I can't believe we've skipped 4 months. In our defense, it was a bit of a crazy year so far.
I guess I now need to start explaining Six Degrees all over again. From Kate over at Books are My Favorite and Best, our host for this fun monthly meme:
On the first Saturday of every month, a book is chosen as a starting point and linked to six other books to form a chain. Readers and bloggers are invited to join in by creating their own 'chain' leading from the selected book.

How the meme works

Books can be linked in obvious ways – for example, books by the same authors, from the same era or genre, or books with similar themes or settings. Or, you may choose to link them in more personal ways: books you read on the same holiday, books given to you by a particular friend, books that remind you of a particular time in your life, or books you read for an online challenge.

A book doesn't need to be connected to all the other books on the list, only to the ones next to them in the chain.
I promise, it's always loads of fun and I've always managed to try something new. The possibilities really are endless.
Our start-up point for this month is:
The Book of Form and Emptiness
by
Ruth Ozeki
Published by
Viking Adult
on September 21st, 2021
Genres:
Fiction
Pages:
548
Goodreads
A brilliantly inventive new novel about loss, growing up, and our relationship with things, by the Booker Prize-finalist author of A Tale for the Time Being

After the tragic death of his beloved musician father, fourteen-year-old Benny Oh begins to hear voices. The voices belong to the things in his house--a sneaker, a broken Christmas ornament, a piece of wilted lettuce. Although Benny doesn't understand what these things are saying, he can sense their emotional tone; some are pleasant, a gentle hum or coo, but others are snide, angry and full of pain. When his mother, Annabelle, develops a hoarding problem, the voices grow more clamorous.

At first, Benny tries to ignore them, but soon the voices follow him outside the house, onto the street and at school, driving him at last to seek refuge in the silence of a large public library, where objects are well-behaved and know to speak in whispers. There, Benny discovers a strange new world, where "things happen." He falls in love with a mesmerizing street artist with a smug pet ferret, who uses the library as her performance space. He meets a homeless philosopher-poet, who encourages him to ask important questions and find his own voice amongst the many.

And he meets his very own Book--a talking thing--who narrates Benny's life and teaches him to listen to the things that truly matter.

With its blend of sympathetic characters, riveting plot, and vibrant engagement with everything from jazz, to climate change, to our attachment to material possessions, The Book of Form and Emptiness is classic Ruth Ozeki--bold, wise, poignant, playful, humane and heartbreaking.
Once again, it's a book we haven't read yet. But yes! It did just land on our TBR pile. Sounds wonderful indeed. But back to Six Degrees. The first thing that sprang to mind today, was the first three words: The Book of …. and that's what we're going to do for this month's Six Degrees!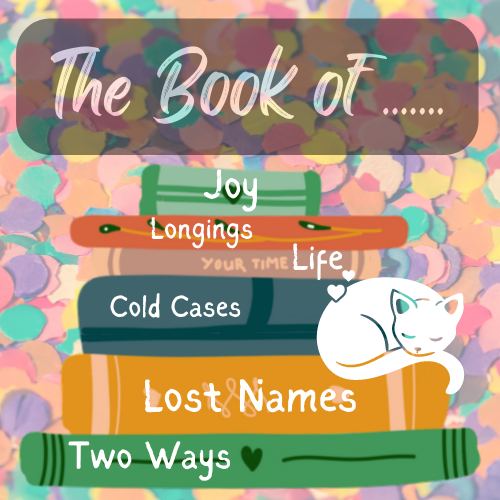 1st Degree: The Book of Joy: Lasting Happiness in a changing world by Dalai Lama XIV & Desmond Tutu 
2nd Degree: The Book of Longings by Sue Monk Kidd
3rd Degree: The Book of Life (All Souls #3) by Deborah Harkness 
4th Degree: The Book of Cold Cases by Simone St. James
5th Degree: The Book of Two Ways by Jodi Picoult 
6th Degree: The Book of Lost Names by Kristin Harmel 
We've only read one of these (The Book of Two Ways) but all the rest are still on our TBR. Have you read any of these? Which The Book of …. did we miss here?
We wish you all a wonderful month of August with loads of great books to read. Remember to add your link to the link-up provided by our host and to visit the other participants of Six Degrees of Separation. You never know, you might be less than Six Degrees apart and be able to swop books…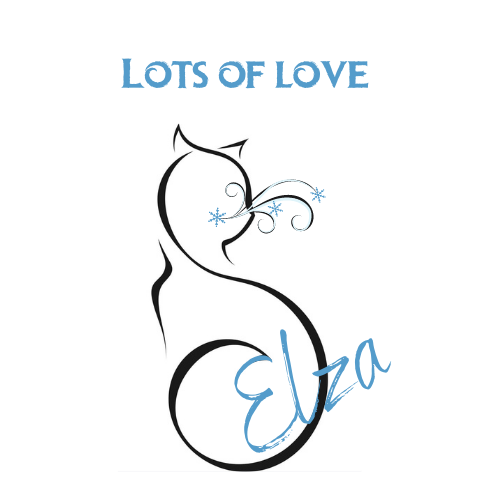 Related Posts