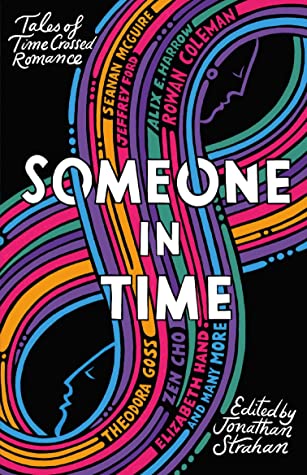 Someone in Time
by
Jonathan Strahan (edited)
on May 10th, 2022
Genres:
Romance
,
Short Stories
Pages:
420
Format:
ARC
Source:
Lola's Blog Tours
Buy on Amazon
Goodreads
Anthology of inclusive tales of people through time looking for one another and for ways for the world to be better.

Love brought together or torn apart by time travel.

This anthology is the latest collection of time-travel romance sci-fi short stories from prominent, award-winning sci-fi authors including Nina Allan, Carrie Vaughn, and Seanan McGuire. Follow timetravelers of all genders as they go backward and forward in time, sometimes to save the one they love, other times as a sacrifice, and others simply because it's their job. Some travel through memory, others through dreams, and others still through time machines to touch people who would otherwise be out of reach, and to join them together. Some of the stories are funny, some are sad and poignant, some are tales of fresh love and some of love forever lost, but they all are rather wonderful.

Including stories by: Alix E. Harrow, Zen Cho, Seanan McGuire, Sarah Gailey, Jeffrey Ford, Nina Allan, Elizabeth Hand, Lavanya Lakshminarayan, Catherynne M. Valente, Sam J. Miller, Rowan Coleman, Margo Lanagan, Sameem Siddiqui, Theodora Goss, Carrie Vaughn, Ellen Klages
So, how do you feel about time travel? If you are from the feline species like I am, you should be quite comfortable with living your nine lives simultaneously. I guess that's why my Mommy loves the time-travel trope so much as well. Groundhog Day, The Time Traveler's Wife and Outlander are all longstanding favorites in this household.
Someone in Time is a collection of sixteen short stories. All of them build around the theme of time-travel and romance. Jonathan Strahan reached out to various authors around the world and asked them for short stories featuring time travel romances and as he rightly said, he wasn't disappointed. Neither were we.
To pick a favorite between the bunch of them, was no easy task and I can bet you that my favorite will not be yours. There's something for everyone in this collection. Elizabeth Hand's "Kronia" was something completely different. I love how Mr. Strahan describes this story: "A short tale that takes a romance and shatters it through time around the events of 9/11." Don't expect your typical beginning, middle and end with this story though. We are dealing with the scientific wonder of time-travelling here and a second lost or gained, can make all the difference.
"Nothing sorts out memories from ordinary moments. It is only later that they claim remembrance, when they show their scars."
My Mommy and I are not always the world's best romance readers and that was another thing we really enjoyed about this collection. For that matter, I feel as if I need to warn you as a reader. This collections tilts more towards the science fiction around time travel and not as much to romance. The underlying theme of time-crossed lovers are there yes, but it didn't come in at first place for us.
We will however still recommend this anthology to just about any human or feline out there. Keep it next to your bed. Some of these stories you would want to read again.
Thank you Lola @ Lola's Blog Tours for inviting us on the blog tour for Someone in Time and for providing us with a review copy of the book.


Tuesday Tagline #1
I've promised Greg @ Book Haven that I will participate in his fun weekly meme, Tuesday Tagline. Someone in Time is a good choice for a tagline: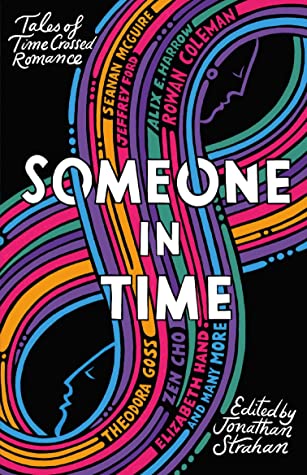 Tales of Time Crossed Romance
Do you enjoy time-travel stories? Tell us about your favorite ones!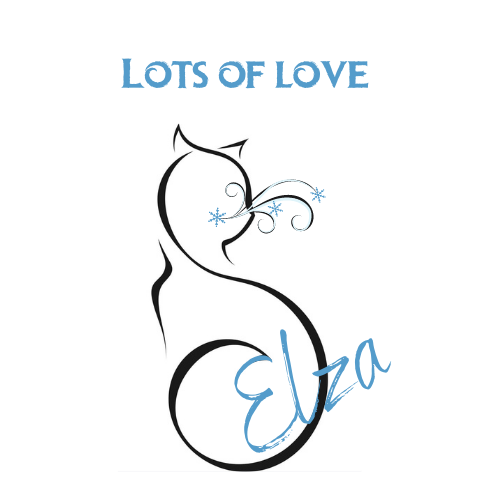 Related Posts