Greetings you guys!  It's Tuesday and time for Top Ten Tuesday – the one stability we currently have. Thank you Jana! Today's prompt is all about cozy reads. If we see the word cozy, we immediately think –murder mystery! My Mommy only started reading cozy mysteries about a year ago and she's as hooked as a well crocheted blanked.
For today, we will tweak the prompt a bit and instead of talking about cozy mysteries, we are going to show you how you can build your very own Cozy Murder Mystery kit. We've used a few of these in a
Friday Fives
post in September last year, so we are just going to add a few more essentials.
If you can combine these ten elements and have a good murder in mind, you can write the next best seller!
1. The Female of the species takes center stage
Your leading character should most probably be a woman. A retired school teacher, a librarian, the town's beloved spinster, a receptionist at the doctor's office. These days women can be whatever they want to be, so figure out that murder and place your female sleuth right in the center. Bonus points if she stumble over or upon the dead body. Everytime.
2. A small town / Seaside Town / The Countryside
The ideal setting for a Cozy Murder Mystery, is key. Everybody has to know each other. Your amateur sleuth, who will of course be the crime solver extraordinaire and the main character for the rest of your series, is also not allowed to be a complete stranger. She has to be a long lost relative, or the beneficiary of a forgotten will at least.
3. An Inheritance
Your sleuth has to end up in Little Town for a reason. An inheritance is a sure win. Oh your options are endless! Your sleuth can inherit an old house (first prize winner all the time), a shop (bookshops are also good to guarantee a 5 star read), a bakery, an inn, or even the whole town! let your imagination run free. Just remember, there has to space to hide a body and a whole collection of Clue characters that are all rather suspicious. Note: It's never, ever one of the suspicious characters. Rather kill them off if you don't like them, but don't let them be the killer.
4. A Cat
Your amateur sleuth is moving to the Little Town all by herself. She is either divorced, widowed or unluckily single. She will need company and a crime-solving partner who is
non-human
. Your ideal option  is a cat. The occasional dog can work too, but only in very, very rare circumstances. You can decide if the kitty moves with, if it's going to be a rescue kitty (always a sure heart-warmer), or if the kitty is part of the inheritance. You are of course welcome to use more than one feline character. Just never kill them off. Being kidnapped or very slightly hurt, is acceptable and brings a lovely twist in the
tail
 tale.
5. A Gossip Club 
You will need a communal area for gossip. A place where you can pick up all the "my uncle's nephew's first wife's, second cousin once removed's, daughter in law's, cat with the seven kittens" stories. Both killer and/or murder victim are usually a member, or a loyal patron. Even if it's only for a short while. Once again, the opportunities are endless. A coffeeshop, a library, a book club, a wine club, a knitting club, a crochet club, a quilting club, a tennis club, a murder club etc. They just have to meet at least once a month and there must be some juicy gossip. Usually regarding the stranger in town. Note: That stranger is 9/10 times the killer. Or the murder victim.
6. A Romantic Interest
One of the key difference between a Murder Mystery and a Cozy Murder Mystery, is that the Cozy Murder Mystery normally ends with a warm and cozy feeling. No better way to generate that than with a romantic interest. This love interest is normally someone on the side of the law. Your sleuth's main purpose is to solve murders. But that is not her job, she and her feline partner are just so clever and witty to solve all the murders. She still needs someone with a badge or a degree or something relevant to do the final paperwork. Yes, a love triangle is allowed and you can stretch this out way into your series.
7. A Paranormal element 
If you are going for the old house inheritance, why not throw in a ghost? It can either be a long-ago murder victim that you can tie up with the latest murder, or a ghost who is there to help you solve the murder. If ghosts are not your thing (they sure are ours), how about witches? Your sleuth can be the descendent from an original Salem witch and her family secretly rules the whole town. Magical realism is becoming more popular in cozies every day!
8. Remove the gag-factor
A good murder mystery/thriller can sometimes be very gruesome with lots of dark and upsetting scenes. Some of the characters swear like a sailor walking the plank and the intimate scenes tend to shock rather than sooth. You want to remove all of these elements from your cozy  murder mystery. As much as the female sleuth takes center stage, as much must the gag factors remain in the wings. Intimate scenes can have a lights fade softly element.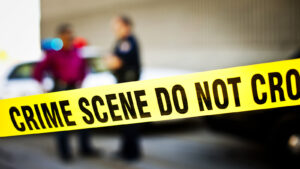 9. Laughter is always the best medicine
Don't make your female sleuth the town clown, but a town clown is always good for a few laughs. Remember what I've said, the idea of a cozy is to leave you with warm fuzzy feelings and forget about the dead guy as soon as you close the book. A funny cat and her crazy antics are always a good idea for the town clown. Or a quirky character that always makes the sleuth and the rest of the town giggle about how she dresses, talks or treat her dog. In cozies, no ones feelings get hurt. I promise. Think Angela Lansbury. Not as Jessica Fletcher, but as Salome Otterbourne.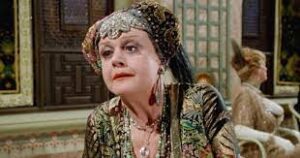 10. A Recipe Guide
A sure way to make sure your readers are going to buy the second book in your series as well, is to include a few home-made recipes. Readers love that. And no, your sleuth doesn't have to be the maker of the delicious dishes, it can be the town clown. Or even the murder victim. Fun twist – the victim was killed for her recipe book.  We love books with recipes added to the back, my Mommy has even tried a few!
And there you have it. Ten easy essentials to put you on the path to writing your own Cozy Murder Mystery. Now, go and find yourself a murder with an interested plot and use our ready made kit. We promise we will be the first to read it!
Related Posts