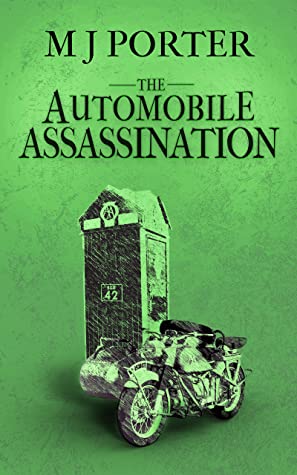 The Automobile Assassination
by
M J Porter
Series:
Erdington Mysteries #2
Published by
M J Publishing
on November 25th, 2021
Genres:
Historical Fiction
,
Suspense
Pages:
253
Format:
ARC
Source:
The History Quill Book Club
Buy on Amazon
Goodreads
A 1940s mystery

Erdington, September 1944

As events in Europe begin to turn in favour of the Allies, Chief Inspector Mason of Erdington Police Station is once more prevailed upon to solve a seemingly impossible case.

Called to the local morgue where a man's body lies, shockingly bent double and lacking any form of identification, Mason and O'Rourke find themselves at Castle Bromwich aerodrome seeking answers that seem out of reach to them. The men and women of the royal air force stationed there are their prime suspects. Or are they? Was the man a spy, killed on the orders of some higher authority, or is the place his body was found irrelevant? And why do none of the men and women at the aerodrome recognise the dead man?

Mason, fearing a repeat of the cold case that dogged his career for two decades and that he's only just solved, is determined to do all he can to uncover the identity of the dead man, and to find out why he was killed and abandoned in such a bizarre way, even as Smythe demands he spends his time solving the counterfeiting case that is leaving local shopkeepers out of pocket.

Join Mason and O'Rourke as they once more attempt to solve the impossible in 1940s Erdington.
When I think of WWII, I think: war, fighting, despair, espionage, captivity, camps, personal victories, etc. I never think of the mundane, day to day activities that continue as normal. Especially not about the happenings (misplaced pets, stolen wallets, counterfeited ration cards) in a Police Station in Erdington.
Chief Inspector Mason and the bubbly Constable Rouke, are asked to help Sergeant Jones with getting behind the counterfeited ration cards that are taking up hours with no clues in sight.  In the meantime, they also have trouble with the car association people (The Automobile Association) who are helping their members by informing them when the police set up a speed trap. All of this seems rather mundane, until it's not.
When an unidentified dead body is found and Mason and O'Rouke are called to the morgue, things are starting to get interesting. In more ways than just the awkward position in which the body was found. Their search starts at the RAF base and somehow, we end up back with the Automobile Association. When some road signs are replaced in the wrong order by AA patrol men,  Chief Inspector Mason and O'Rouke need to investigate some of the sentry boxes and a few patrol men,  as well. And this was where I got caught like a fish on a hook. What interesting history. I think that's what I love about historical novels, you always learn something, about something, you knew nothing about. In this case, it was the AA sentry boxes.
The first AA 'sentry box' was built in 1911, and initially the boxes provided a base for a patrol-man between emergency calls. In later years, the boxes (later known as 'call boxes') provided a means for AA members to seek assistance, and to shelter from weather while waiting for that assistance. 
Mason thought to poke his head into the now open sentry box. As he'd thought, it contained little more than a black telephone, the number written on it, Tamworth 2044. He also saw a small container, which he suspected must contain some emergency petrol.
In the author's notes at the end of the book, he gives a much better explanation than my one or sentences and to read about his own fascination with these sentry boxes, gave a distinctive edge to this story.
The Automobile Association is a brilliant history lesson and this is one of those mystery fishing expeditions where all the red herrings end nicely in the pot.
I haven't read The Custard Corpses, although we got a brief, but thorough introduction of this book in the beginning of The Automobile Association, but I will definitely read more of this series. The story was well written with likeable characters who has room to grow. The 1940's police procedures are also well research and very interesting to read about.
This was the second book I've received from The History Quill Book Club and I have to say, they know how to chose their historical fiction! Thanks so much!
A comfortable 4 Stars from us.
About the Author

I'm an author of fantasy (Viking age/dragon-themed) and historical fiction (Early English, Vikings and the British Isles as a whole before the Norman Conquest, as well as 2 20th-century mysteries). I was born in the old Mercian kingdom at some point since 1066. Raised in the shadow of a strange little building, told from a very young age that it housed the bones of long-dead Kings of Mercia and that our garden was littered with old pieces of pottery from a long-ago battle, it's little wonder that my curiosity in Early England ran riot. I can only blame my parents!

I write A LOT. You've been warned!

Find me at www.mjporterauthor.com and @coloursofunison on Twitter.

Not sure where to start your journey through Early England? Here are some pointers.

If you like action-adventure, with a heavy dose of violence, foul language and good old camaraderie – The Ninth Century series is for you, starting with The Last King, or The Seventh Century, starting with Pagan Warrior has a little more politics to go with the set-piece battles.

If you like stories about the forgotten women of history, then the Tenth Century series, starting with The Lady of Mercia's Daughter, is a good place to begin. Or, The First Queen of England, with a little more romance.

If you're interested in the last century of Early England (before 1066) then The Earls of Mercia series is for you.

If you want to read it all, then you can read in chronological order, or mix it up. The series weren't written in chronological order.

If you've come for fantasy, then try The Dragon of Unison books or The Innkeeper standalone novel.

If you've come for 20th-century mysteries, then The Custard Corpses and The Automobile Assassinations are the books for you.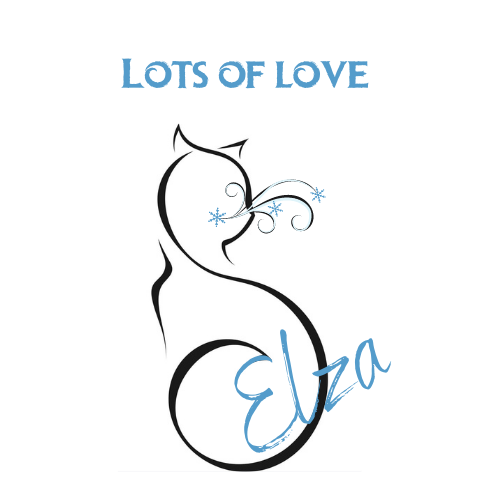 Related Posts