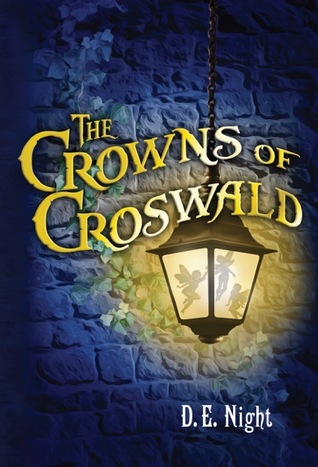 The Crowns of Croswald
by
D.E. Night
Series:
The Crowns of Croswald #1
Published by
Stories Untold Press
on July 21st, 2017
Genres:
Fantasy
Pages:
249
Format:
ARC
Source:
Netgalley
Buy on Amazon
Goodreads
This is a page-turning fantasy in the tradition of fairy tales, whimsical worlds, and coming-of-age stories.

The Crowns of Croswald invites young readers to explore themes of stepping into their own magic, discovering their true selves, and battling evil head-on. Hailed by Kirkus Reviews as "an action-packed treat […] with a relatable heroine facing challenges in a vivid world of magic and mystery," and called a new classic by readers, The Crowns of Croswald series is a magical romp through a fully formed universe with dragons, magical quills, potions, and mythical creatures.

Ivy Lovely is 16 and she has no idea who she is—or what her powers could be. When she crosses a magical boundary, she discovers a whole new world of enchantment and mystery. Making friends that will last a lifetime—and save her life—she steps into her own abilities and discovers more about her hidden past, magical blood, and the power of Croswald's mystical stones. But all is not well: a dark history and an evil Queen threatens all that is good. Will Ivy's bravery and wit be enough?

Curious and whimsical, both shy and brave, Ivy is a hero that connects with readers of all ages. For those who wished that Narnia, Harry Potter, and Alice in Wonderland could go on forever, Croswald opens a whole new world of magic. Recommended as a read-aloud for families and a first middle-grade fantasy read, The Crowns of Croswald is a four-part series that will carry readers to a whimsical world that they won't want to leave.
Don't you just hate it when you have to write a review for a book you loved so much, but don't really know how to put it in words? The Crowns of Croswald is one of those. What a magical story! And with magical I mean the whole spectrum of the word: Fantasy, suspense, strong characters, legends, princesses, queens, dragons, mirrors, secret doors, potions and the most imaginative creatures you can think of.

Meet Ivy Lovely, 16 and a scaldron maid. No, you don't know what a scaldron maid is, because you don't know what a scaldron is. It's also not even almost a scoundrel, if you were wondering. I believe scoundrel will always refer to a person and a scaldron is non-human. A scaldron is a kitchen dragon and the Croswald version of a Hogwarts owl.  Seeing that I am a cat, I can write this whole review only about the magical creatures we've encountered during our adventures at the The Halls of Ivy and Ravenshollow. But my Mommy says we should rather focus on the scoundrels, I mean the humans.
As most fairytale heroines, Ivy is an orphan with a secret past and no idea that she has magical powers. Of course she is also not aware that she is most probably a princess or a queen or something very regal in the world of fantasy. As most fairytale kitchen maids, who are actually bound for higher purposes, it's the last place she should have been placed in the palace to begin with. It didn't take her or her sickly scaldron, Humboldt, long to be kicked out of the palace by a dreadful scoundrel.
All fairytale heroines always have non-conventional friends, like frogs or geese or snowmen or dwarfs. Ivy's only friend in the whole wide world, is one such creature. Rimbrick, an ancient wood dwarf. Luckily for her, Rimbrick is old and wise and he told her all the old tales of deep magic and spinning yarns about trolls and dragons, princesses and castles, scrivenists and their quills. (These are all very applicable in our current fairytale, so pay attention in class!). So when Ivy got cast out into the big, bad world for an hour or so before the got caught up in her new magical reality, all she had with her, was her scaldron and the books on magic Rimbrick gave her, written by Derwin Edgar Night. (See what the author did here? D.E. Night??). And as we know, books contain knowledge and knowledge is power. Especially if you love to sketch and have a photographic memory (once again, very applicable information. Please take notes in class).

Our story really gets going when Ivy receives an invitation to study at the Hall of Ivy, a school for magic. No, I don't think they play Quidditch against Hogwarts and I do not know who was the Inter-school Spelling Bee Champion. Upon accepting her invitation, the magic begins. But so does all other mysterious occurrences and the questions get piled up.
As in most schools, magical or non-magical, friendships and allegiances are quickly formed and students are unfortunately labeled as to where you originate from. In our world, it's which side of the track you come from, in Hogwarts is Muggles against Pure-Bloods. In the Halls of Ivy, it's royals and sqwinches.
There was a clear distinction between the royals and the sqwinches: the former were bejeweled and becrowned, and the latter seemed to carry their own weight in books.
Both me and my Mommy loved the characters in The Crowns of Croswald and although it really is very easy to draw similarities between this tale and other tales of magical schools and long forgotten princesses, this truly is a unique tale in a whimsical world of its own.
The only thing that bothered us ever so slightly, was the pace of this fairytale. In some places, especially the start, it was dragging a bit. In other places it went too quickly and we felt as if we had a glitch and missed a few things. But I am sure it will come together in the rest of the series and we are already searching for book two, The Girl with the Whispering Shadow. 
If you would like to know more about The Crowns of Croswald Series, visit the author's website denight.com
Thank you to Stories Untold Press and Netgalley for my copy of The Crowns of Croswald. I know you would have liked to influence my opinion, but to a cat, that is a task undefeated.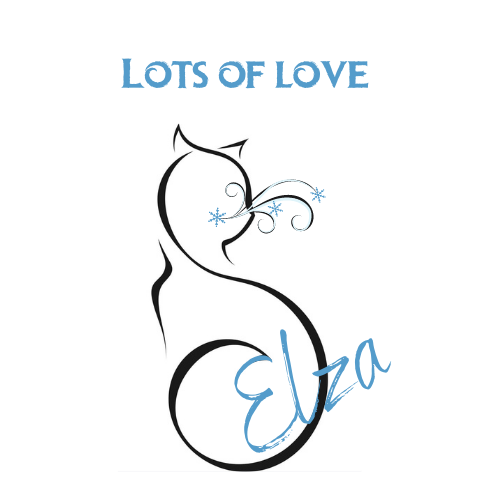 Related Posts