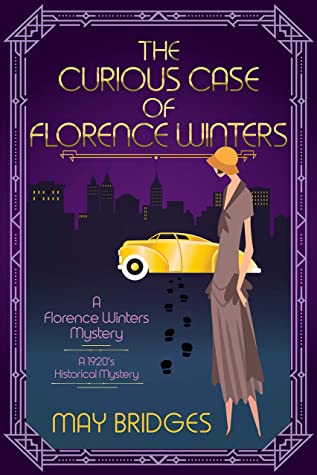 The Curious Case of Florence Winters
by
May Bridges
Series:
Florence Winters #1
on April 11th, 2021
Genres:
Cozy Mystery
Pages:
204
Format:
ARC
Source:
Author's Copy
Buy on Amazon
Goodreads
A kidnapping in New York City's illustrious high society, and the inquisitive young woman who's determined to redeem her family's good name. Will she outsmart the culprit, even after another person winds up dead?
New York City, 1925.

Florence Winters is ready to escape the whispers about her.

Stuck in small-town Ohio, she's done living the spinster life and ready to move on to greener pastures, so when her wealthy and slightly eccentric Aunt Julia requests Florence's companionship in New York City—she knows it's an offer she can't refuse.

But she has no idea what awaits her in Aunt Julia's ravishing brownstone in the West Village. Secret meetings. Secret passages. Secretive house staff. Even Aunt Julia's cat seems to have something to hide!

Florence isn't the type to pry, but when one of Aunt Julia's affluent adversaries ends up missing and another is found dead, Aunt Julia is suspected of foul play. Florence feels she owes it to her hostess to search for the truth… even if it means putting herself in the dangerous crosshairs of a murderer.

The Curious Case of Florence Winters is the first in the Florence Winters Mystery series - a historical cozy mystery series set in the 1920s.
Take a moment to step back in time to Great Gatsby style dresses, speakeasies, toe-tapping jazz, and… murder. 
Meet Florence Winters. She is 23 years old. Unmarried. As tall as a willow tree (no idea how tall a willow tree should be, but she reminds me of a willow tree and most trees are quite tall). Agatha Christie fan. Imagine living in an era where you can still eagerly await the latest Christie mystery. Inquisitive beyond what is good for her. A nose for foul play. I say we have a brand new amateur sleuth joining the Cozy Mystery genre!
Life in the 1920's and in New York City, was definitely the Bee's Knees. Between the dazzling lights of the city, and unravelling more than one secret, things have never been more exciting for Flo and all her new acquaintances. Even Mr. Sneaky who I believe will still solve many a secret all by himself.
May Bridges is a welcome new voice to the Cozy Mystery high society. She captured the glitz and the glam of the 1920's perfectly and all the characters are well developed and relatable for the era. We can't wait to see what Flo and the gang will come up with next time!
About the Author

May Bridges is the author of the Florence Winters Mystery series, set in NYC in the 1920's – where high society can be deadly!

She also has a deep love of history and reading. Put them together with a twist of a mystery and you have her book! You can find her with her nose in a book with a paint brush in her hand, or with a messy bun on her head. 
I've received an ARC from May Bridges in exchange for an honest review. All thoughts and purrs on this book is our own.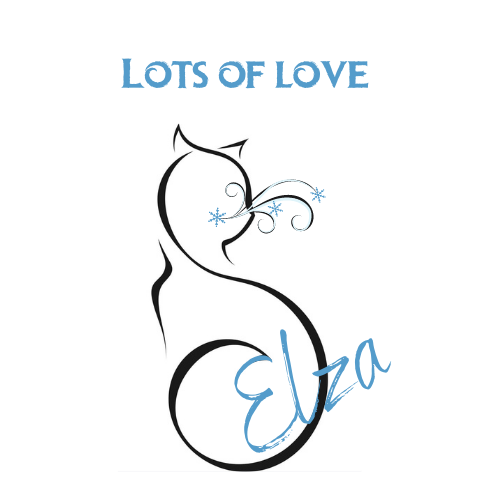 Related Posts