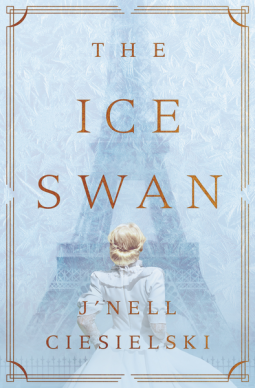 The Ice Swan
by
J'nell Ciesielski
Published by
Thomas Nelson
on July 6th 2021
Genres:
Historical Fiction
Pages:
400
Format:
ARC
Source:
Netgalley
Buy on Amazon
Goodreads
Amid the violent last days of the glittering Russian monarchy, a princess on the run finds her heart where she least expects it.

1917, Petrograd. Fleeing the murderous flames of the Russian Revolution, Princess Svetlana Dalsky hopes to find safety in Paris with her mother and sister. But the city is buckling under the weight of the Great War, and the Bolsheviks will not rest until they have erased every Russian aristocrat from memory. Svetlana and her family are forced into hiding in Paris's underbelly, with little to their name but the jewels they sewed into their corsets before their terrifying escape.

Born the second son of a Scottish duke, the only title Wynn MacCallan cares for is that of surgeon. Putting his talents with a scalpel to good use in the hospitals in Paris, Wynn pushes the boundaries of medical science to give his patients the best care possible. After treating Svetlana for a minor injury, he is pulled into a world of decaying imperial glitter. Intrigued by this mysterious, cold, and beautiful woman, Wynn follows Svetlana to an underground Russian club where drink, dance, and questionable dealings collide on bubbles of vodka.

Out of money and options, Svetlana agrees to a marriage of convenience with the handsome and brilliant Wynn, who will protect her and pay off her family's debts. It's the right thing for a good man to do, but Wynn cannot help hoping the marriage will turn into one of true affection. When Wynn's life takes an unexpected turn, so does Svetlana's—and soon Paris becomes as dangerous as Petrograd. And as the Bolsheviks chase them to Scotland, Wynn and Svetlana begin to wonder if they will ever be able to outrun the love they are beginning to feel for one another.
To write a really good book, is like baking a cake. Yes, all cakes have a basic recipe, just like all books have a basic plot. But to get your book to be devoured like Russian Tea Cakes, you need the basics plus a few little extra secret ingredients. Something sweet, something bitter, something spicy, something frozen, something alluring and something whimsical. J'nell Ciesielski combined a few secret ingredients from the following pantries to bake the perfect Russian Tea Cakes:
Saint Petersburg/Petrograd 1917 – A Princess flees with the clothes on her back (a princess knows to invest and stitch in good undergarments) in die dead of night to the City of Light. Paris holds the key to her heart. *
You are welcome to sing the tune out loud. We did.
The Russians sure have a thing about their social status and religion, don't they? And vengeance. Oh and trains. Good grief. What is it with all the trains??
Russia. Revolution. Disillusionment. A Doctor torn between love, passion, truth and responsibility.
The Duke of Kilbride's gorgeous mother is American born and the new Duchess and Lady Mary will definitely get on splendidly. They both come across as cold and aloof, but deep down, they really do care. Also tea. They do drink a lot of tea.
"Tea. Because ladies often use it as social lubricant for gossip."
I believe Svetlana looks just like me. She is gorgeous and regal and always puts others before herself. Her love for her sister and loyalty to her crazy Mama is enduring. But she struggles to let it go and just be happy. The cold never seem to bother her very much either. She is also a tragic Princess Odette who has to pirouette and jeté like a swan for an evil sorcerer a very bad man. Will her handsome prince/duke/doctor be able to save her, or will they both end up in the lake?
This perfect Russian Tea Cake Book is one of our highlights for this year. The blend between history, romance, intrigue, family dynamics, self preservation and humor was simply splendid. Although the pace might be a bit slow here and there, try to think of it as The Dance of the Cygnets. It's mostly upbeat and in perfect rhythm, but every now and then there's just the slightest dip in tempo. But it still remains a beautiful performance.
J'nell Ciesielski is a new-to-us author and The Ice Swan is the first book that we read from her masterful pen. Somehow I don't think it will be the last. Thank you to Netgalley and Thomas Nelson Publishers for this remarkable read.
"I received a complimentary copy of this book. O
pinions expressed in this review are completely my own."
About the Author

With a passion for heart-stopping adventure and sweeping love stories, J'nell Ciesielski weaves fresh takes into romances of times gone by. When not creating dashing heroes and daring heroines, she can be found dreaming of Scotland, indulging in chocolate of any kind, or watching black and white movies. Best selling author of The Socialite, she is a Florida native who now lives in Virginia with her husband, daughter and lazy beagle. Learn more at www.jnellciesielski.com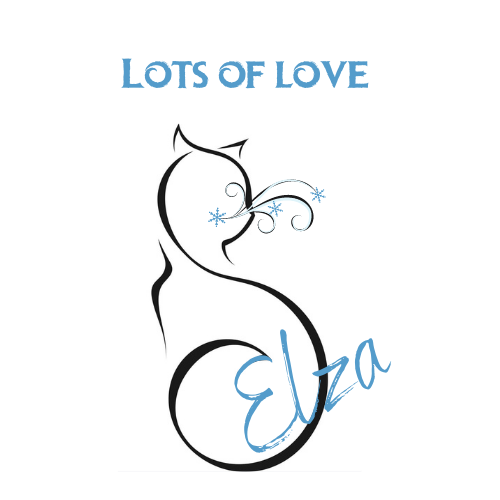 Related Posts