Greetings you Guys! How are you all on this gorgeous Sunday? My apologies for being absent for the last two weeks, but as you can see, it was well worth it. Welcome to ElzaReads.com!!! I know, I know, it's fabulous. Of course it's all my ideas and craftiness. Okay, that's stretching the truth a bit far. Even for a cat.
As we've told you 3 weeks ago, we've decided to migrate to WordPress and to ask the lovely Ashley @ Nosegraze if we can please host with her. (I have no idea what she looks like, but she has to be pretty and I'm sure she has a gorgeous cat as well) That was one of the best decisions we have ever made. Ashley took care of about 80% of everything you currently see and the rest was done by me. Okay, what's wrong with me today. I just can't seem to pull off a lie. No, it wasn't me. But it wasn't Mommy either. So there.
My Mommy has this beautiful colleague that she works with (I do know what she looks like and she really is very pretty with the most gorgeous eyes) who is brilliant with computers and graphics. Not that she has any training in either, she's just one of those highly talented people who are eager to learn and to broaden her horizons. We love people like that. The fact that she is willing to help one computer idiot and one adorable cat to built the most beautiful book blog,  is just bit beyond me. But we are not complaining here and will be indebted to her for a long time. Of course we still want to do a lot of things and my Mommy has ideas to last us a 1001 posts. So Carla is most definitely on speed-dial (yes, we had to use the speed-dial already).
Please take us at face value for the time being and don't dig too deep. We still need to figure out The World's Ultimate Book Blogger Plug-in. It is amazing and everyday we learn something new, but not enough to have our book archives up and running yet. We will get there within the next week or two or three.
But enough about that! Let's talk books, that's what we are here for after all.

Adding to the Litter
My Mommy was actually quite good the last couple of weeks. Except for Tuesday. Tuesday she was really bad.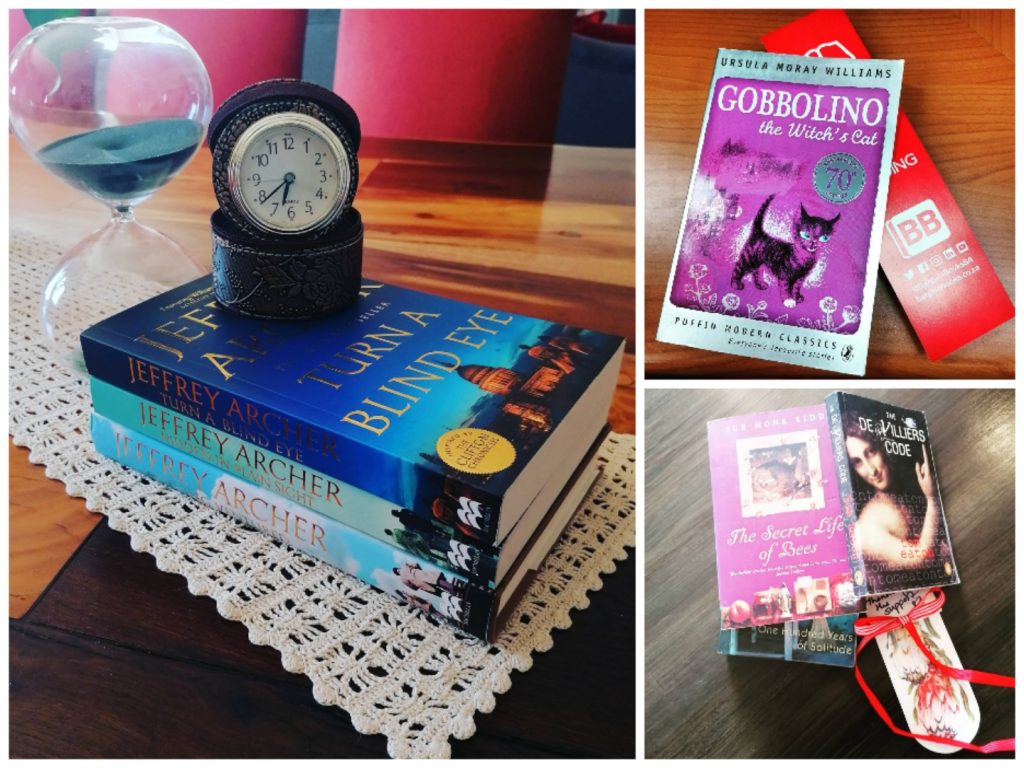 Don't you just love these Instagram booksellers? So do we. We can spend hours browsing through all the secondhand books and every now and then, my Mommy will spot a book she really wants. And then she makes up a parcel. The De Villiers Code is a book that she wanted to buy for Daddy for the longest time and there it was on Instagram! She filled the parcel with The Secret Life of Bees and One Hundred years of Solitude. She picked up her parcel and then went to pick up her book that the booksellers ordered in for her. I can't wait to read Gobbolino the Witch's Cat for Fraterfest this year. Starting next weekend. Yea!! While se was at the Booksellers, she just happened to ask in a rather casual manner, if they don't perhaps have the first three instalments in the William Warwick series by Jeffrey Archer. Of course they did and of course they had to come home with her.
No new review books, but I have noticed there's an email or two that still need to by answered.

Scratching the Blog Pole
Don't you just love all these beautiful post headers that Carla designed for us? I can't stop looking at them! We only went live with the new site on Wednesday and managed two posts (if you don't want to read the whole post, just check out the graphics at least!)
Wondrous Words Wednesday – Migrate
Weekend Book Friends with Secrets and Showgirls
School is starting again tomorrow and my Mommy has Book Club on Tuesday. So I'm not sure how many posts you can expect from her this week. Hopefully at least one book review (if we can figure out the UBB graphics) and of course our Library Card for October. It will be filled with spooky reads!

On the Couch
Recently Finished
Defending Innocence turned out being quite a good legal read. Our review will be up as soon as we have our UBB figured out!
The House in the Cerulean Sea is such a unique book. It's like nothing we've ever read before, but hope to read again. We've listened to it on Audible and I think it just made it that extra special. Of course we did order the physical book as well. Some books you just need to have on your bookshelf.
Falling into Magic isn't new to us, although the audiobook was. Thank you Hayden and Princess Latifa for keeping us company during our hours of trying to figure our new site out. If you haven't read this series yet, I will highly recommend you start with the audiobook. So delightful!
Currently Reading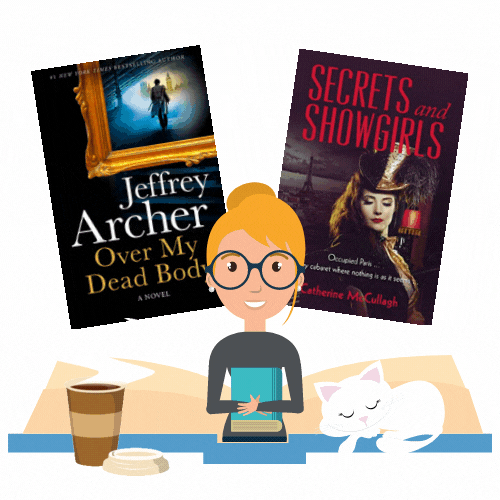 A couple of weeks ago, I told you that I tried my luck to see if I can get in @ The Pigeonhole to read the new Jeffrey Archer book in staves. I actually got a slot! Whoo hoo! We are enjoying it a lot, even though we haven't read the rest of the series. But luckily, as you can see from our acquired books, that won't be a problem for very much longer. But the book that w can't get enough from at the moment, is Secrets and Showgirls by Catherine McCullagh. I got an ARC for this book at The History Quill Book Club and we simply can't wait to be done with it so that we can tell you all about it. Think Cabaret, Moulin Rouge, 'Allo 'Allo here. Occupied Paris, 1940 – 1945. I can think of a few of you who would love this book.
We need to start finishing up now. My Mommy still needs to sort out her school work for tomorrow and she still wants to play around on the blog a bit more. What would you like to see on our Sidebar? And on our Menu page? We are quite happy with what we have, so now you can give us your ten cents worth.
Remember to add your link to all our lovely hosts. I would like to give a special thank you to Kimberly, our host for The Sunday Post. Kimberly gave me some wonderful advice on the blog and she is always willing to help. We will probably bug her again! Thanks for your patience, Kimberly!
Our other two hosts are Debbie @ ReaderBuzz and Marlene @ Reading Reality.  Thank you ladies! Our Sundays would be dull without you.
Wishing you all a wonderful week ahead!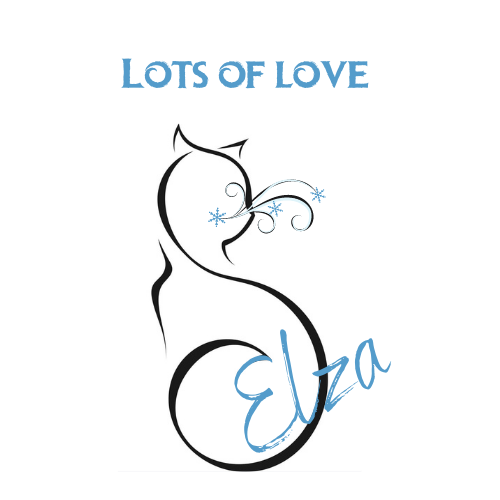 Related Posts