Greetings you guys! How is your Sunday? Good to see South Africa hit the International Head Lines once again. We truly are on a roll here! I just hope that Omicron's nickname is not going to become The Grinch. Yes, we are safe and okay and we pray that our current vaccines can withstand the test of time. Lots of memes going around the last couple of days again. This one is our favorite: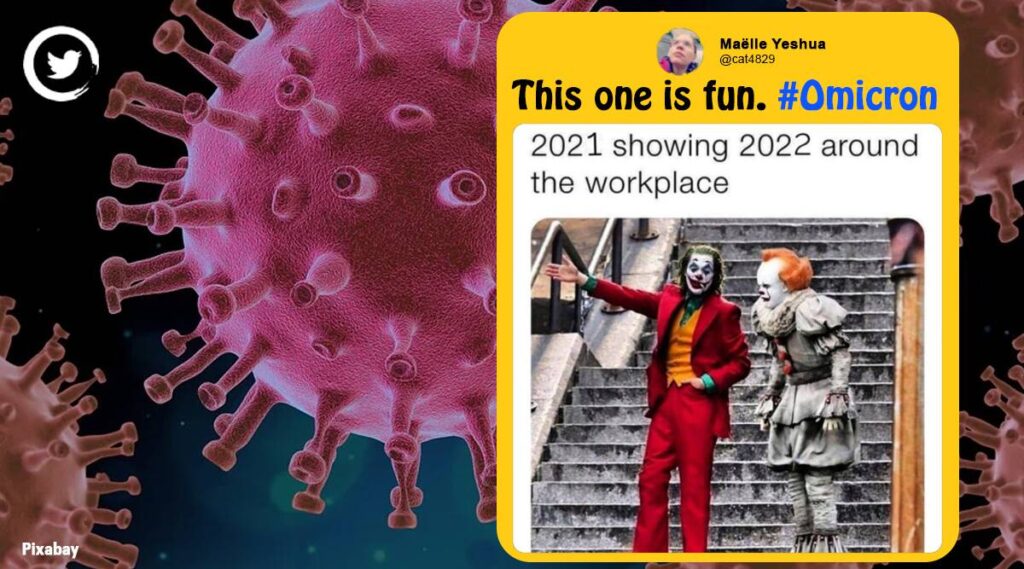 How are things in your bookish lives? My Mommy is trying very hard not to buy any new books and she stays away from all the tempting online sites. We are sooooo far behind on our reading this year, although Goodreads says we are just about done with our highest reading challenge ever. But when we got this one in the inbox, we both squealed with pleasure! Kit and Pearl are back and just in time for Christmas and no virus or Grinch can take that away.
Scratching the Blog Pole
Sorry we missed you guys last week, it's been a crazy Sunday. My Mommy really has the best of intentions to be better prepared for her blog posts next year. She didn't manage it this year, so I don't know if I'll actually hold my breath if I were you. We did manage to post 8 posts in the last two weeks and that isn't bad for her at all! If you've missed any, here's the links:
On the Couch
Currently Reading
Three very diverse reads, but we love all three! We've just started with The Crowns of Croswald by D.E. Night this morning and we are hooked already. Hogfather by Terry Pratchett is our Audio Read for Ho-ho-ho Readathon, it's so funny. And Paper Ghosts by Julia Heaberlin is our Book Club pick for the last 2 months. Don't ask me why it's not finished yet. It really is very good.
Currently Watching
My Mommy is turning into a real Bond Girl here. Oh how she wish. We watched Casino Royale, Quantum of Solace and Skyfall in the last two weeks. We really enjoy it and think Daniel Craig is the perfect James Bond.
Just before we go today, we quickly need your help! Yes, I know we didn't choose the best of times to switch from Blogger to WordPress. It's been a crazy term for my Mommy and she should have known that. We love, love, love our new home! But we still need some advice on a few things:
WordPress follow button – do we need it or not? Still haven't spend much time on WordPress, just play around on our own little site. What do we need?
Right sidebar: We were used to page visits, popular posts and a blogroll on Blogger. Now it's gone and we miss it… What's the alternative(s)?
Did anyone else struggle with Bloglovin when switching from Blogger to WordPress? I can't pick us up on Bloglovin and we did check the RSS feed. My Mommy did send a friendly email. We haven't heard back yet.  If anyone has some advice, please share with us.
Thank you guys.. We know we can always count on you!
Wishing you all a wonderful week ahead. Please stay safe and wear your masks!
Related Posts