Season Greetings you guys! It's the season to be jolly for sure. My Mommy is home for the holidays and we don't have anything waiting to be done urgently or any have to do's. 
Yes, we do plan on sorting out the blog for once and all and then just leave it be. No, we still haven't received any feedback from Bloglovin regarding the move from Blogger to WordPress that leaves our link not working now. I think I will need to meow in their ears tomorrow again.
Thursday was my Mommy's birthday and what fun we've had. For someone who didn't feel like having a party, she had people here the whole day. I guess that's what happen if it's your staff year-end function just the day before your birthday and you tell everyone to come and eat cake and have coffee. She's a teacher and I would have thought she would have known by now that "cake" is a magical Pavlov word for all educators. She got spoiled rotten and it's heartwarming to see how well her friends and colleagues know her.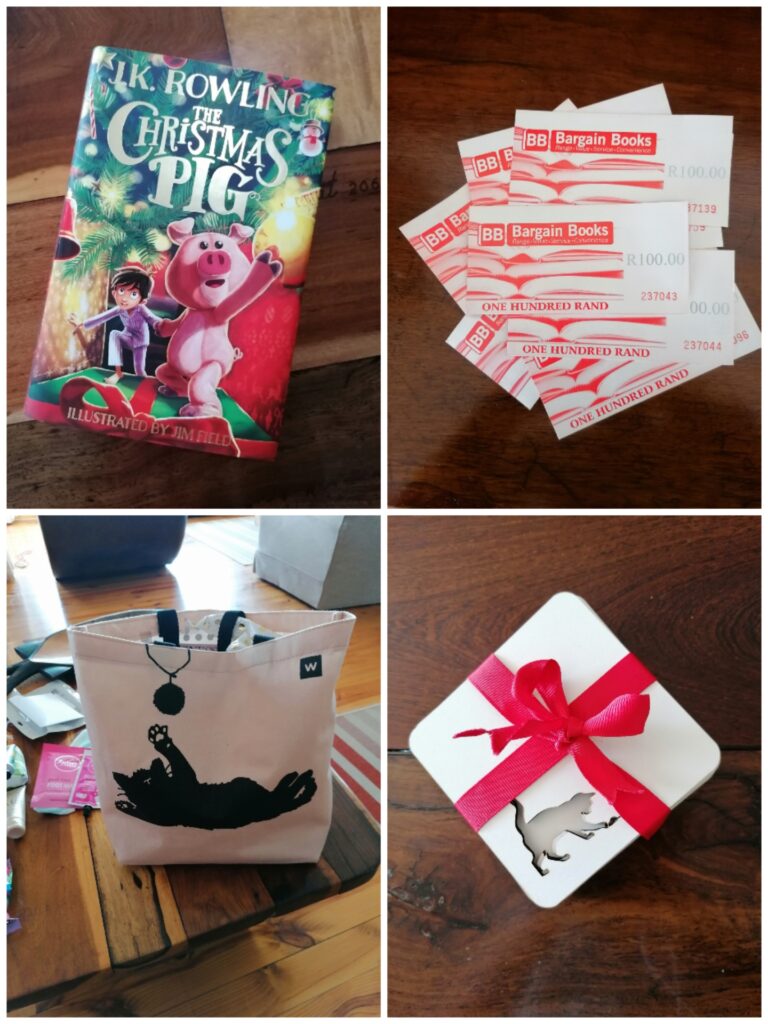 We didn't buy any new books over the last two weeks, but as you can see – we got the new J.K. Rowling book for Mommy's birthday. And we got so many Book Vouchers! Whoo hoo! I get the impression that Mommy plans on saving them. I'll have to meow her out of it very discreetly.
We got another fun Christmassy read up for review this week. Seeing that it's holiday times, we will hopefully be able to finish everything in time for Christmas. Jolly & Deadly is the third instalment in the Florence Winters Mystery series and we love this 1920's cozy mystery series.
I see a lot of people are starting to plan their reading challenges for next year. We didn't do very well with this year's challenges. Although, according to Goodreads we have completed our reading challenge of 80 books but are they all Around the world in 80 books? Nope. But let's see if we can get to do an update before the big ball drops and then decide on what we will do next year. Luckily we now have this awesome plugin that will help us to manage it a whole lot better. Something to look forward to!
We are still reading the new Tracey Drew, Slip Stitch & Slayed an as always, it's a perfectly fun kitty read to start the holidays with.
It's Sunday night here with us already and I am going to press publish now so that we can quickly go and say hi to all of you and see what you've been up to lately.
How's the Christmas planning going? Ours are just about done, but I'm still bidding my time to climb the tree. It's a bit small, but very pretty. So maybe I won't climb it this year.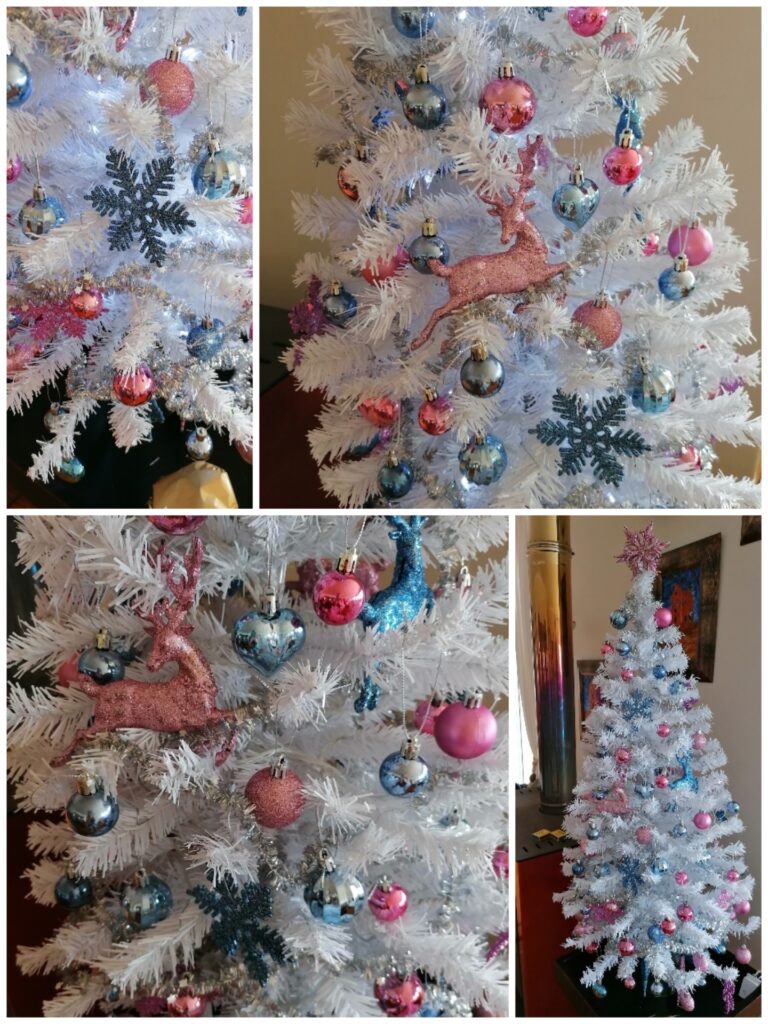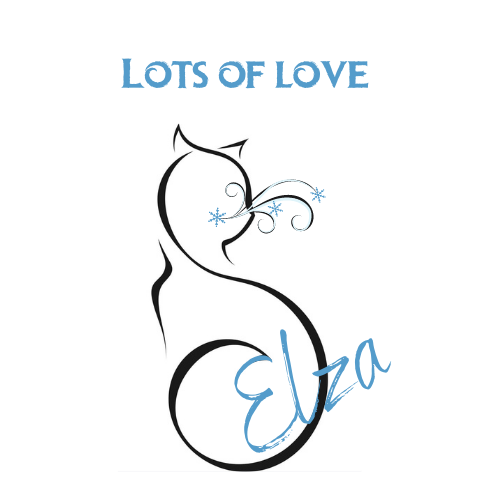 Related Posts