Happy New Year all you lovely humans! We wish you all the love, happiness, bookshelf space and loads of new books in 2022.
You might have noticed that we didn't do a "best of 2021" post or any form of recap. We are ever so proud of all of you who did it though and our TBR shelf is once again a complete mess from all the books we've added. But for us, let's not talk about 2021, okay? It's over and behind us now and we are awaiting 2022 in utter anticipation.
The other thing we see popping up all over the blogosphere and Bookstagram, is all the exciting reading challenges you guys are planning for the upcoming year. We did manage to finish our 2021 GoodReads challenge and surpassed it with 7 books to give us the amazing total of 87 books! I say amazing here, because that is the highest number of books my Mommy has ever read in a single year. I'm sure it's all my good reading vibes that fill the house. But did we manage to complete our actual reading challenges for 2021? I have no clue as we've lost track months ago. Do we have a reading challenge planned for 2022? We are still procrastinating on it.
We have this beautiful blog template that can actually manage your reading challenge for your. The only problem is that we have no idea how to use it.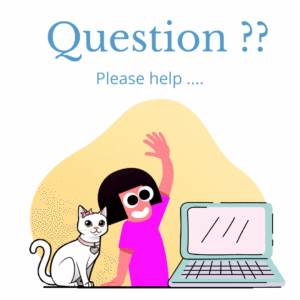 Those of you who are also using the UBB plugin, Ashley at Nosegraze.com's marvelous invention, how do you add/edit/get to the reading challenges?? I will contact Ashley in the week as well, just thought maybe one of you geniuses (like Kimberly @ Caffeinated Reviewer) might be able to give us a quick answer.
Our Goodreads Challenge is 100 books this year. Mommy wants to do more audiobooks and seeing that she is cutting down on teaching and mainly focusing on the library, she will probably read a few less doorstops and rather a few more placeholders. She might just join the Cybil Awards in 2023.  But we don't have a specific theme or challenge we want to follow. Maybe try to read as many Kindle reads as possible. My Mommy's Kindle is ancient and it might be its last year of providing hours of reading pleasure.  Yes, yes, I know all the books are in the cloud and she can just get a new one, but somehow it just won't be the same. (Is she the only one who are sentimental about a piece of plastic??)
The year is only 2 days old, so we haven't acquired any new books. Yet. But I am going to try to slap her hand a bit if she goes for that "purchase now" button. There are enough purchases on Granny Kindle to last at least 8 more years. Most of our physical books are still in storage and final renovations to our lovely seaside house will start in the next week or so. The 10 boxes filled with books already grew to 11 boxes, so I suspect she might have to be banned from the bookshop as well until the renovations are done.
scratching the blog pole
We did our Six Degrees of Separation – Rules are meant to be broken, post yesterday and seeing that we actually manage to have our Sunday Post ready before 20:00 on a Sunday night, I'll say we are well on track for the new year. We are a review or 2 behind, but we hope to have it done this week. My Mommy got a lovely diary for Christmas and she plans on filling it with blog tours, review schedules, blog posts and just some leisurely reading time.
On the Couch
We did read some really good books over the last couple of weeks, but seeing that we won't talk about 2021, you will have to wait to see which ones we've enjoyed so much until we have our sidebar sorted out. Help is on the way and my Mommy has a meeting with our lovely graphic designer on Thursday. Luckily, we are also reading a few great books at the moment.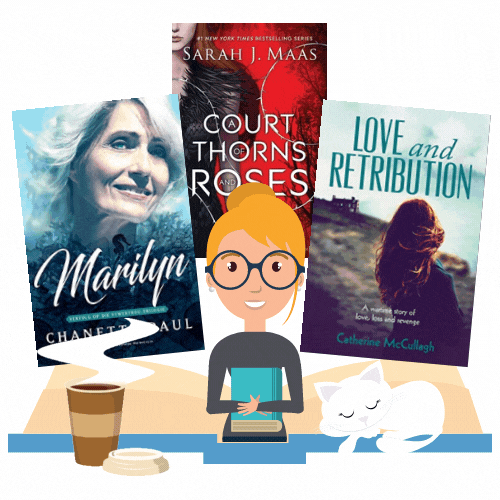 A Court of Thorns and Roses are a carry over from last year, we are listening to it on Audible and we haven't been doing any audio books for the last couple of weeks. We did listen to a chapter or 2 yesterday again and actually still struggle to decide if we enjoy it or not. We'll probably finish it, just to see what all the fuss is about.
Marilyn is an Afrikaans book and a tie-in to a trilogy we loved last year. Unfortunately, it's not available in English yet and my review on the trilogy is also in Afrikaans. You are welcome to try to read it. Let me know if you actually manage it. (I still don't have a translate button on my blog, need to get that as well. Take note) Vywervrou Trilogie deur Chanette Paul 
Love and Retribution is our current review read and we love it! It's our second book that we have the honor to review by Catherine McCullagh and although it's completely different from Secrets and Showgirls, it's still a beautiful story about normal people and their day to day survival during WWII.
It's July 1943 and the world has been at war for almost four long years. One morning, young widow Emmy Penry-Jones discovers two men washed up on the beach below her house on the west coast of Cornwall. Emmy is used to rescuing washed-up sailors, the deadly Battle of the Atlantic exacting a heavy toll on shipping. But these men are not like the shipwrecked sailors she has rescued before and Emmy is soon drawn into a web of intrigue that will test both her ingenuity and her patriotism. Rocked by accusations of war crimes against a man she knows to be innocent, Emmy launches a bid to defend him, all too aware that the accusers could turn on her. The trial marks a turning point and Emmy is drawn further into a deadly cycle of post-war retribution from which only one man can save her.
And on that note we are going to say goodbye and go and read our book. My Mommy is very tired and it suits me just perfectly. We are anxious to hear what you are planning for the new year and what you've been up to lately! Remember to add your link to our lovely hosts so that we can all visit each other.
Debbie @ Readerbuzz with The Sunday Salon and Kimberly @ Caffeinted Reviewer with The Sunday Post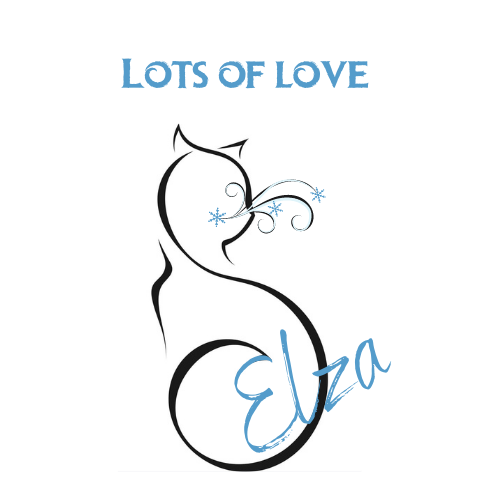 Related Posts