Greetings you guys! How was your week? Can you believe we are heading into the last week of April? Good grief! Our week flew by, but it wasn't all that bad. It's just dreadfully cold here and my Mommy doesn't like that.
Last week, a few of you asked me about the diamond painting my Mommy so loves to do. There's nothing much to it, to be honest. If you ask me, I'd say it's a rather brain-dead exercise. I think that's exactly what my Mommy likes about it. She doesn't have to think very hard or concentrate on anything but listening to her audiobook. Just stick those little sparkly dots on the correlating space, listen to your book and wait for the end result. It's usually worth it!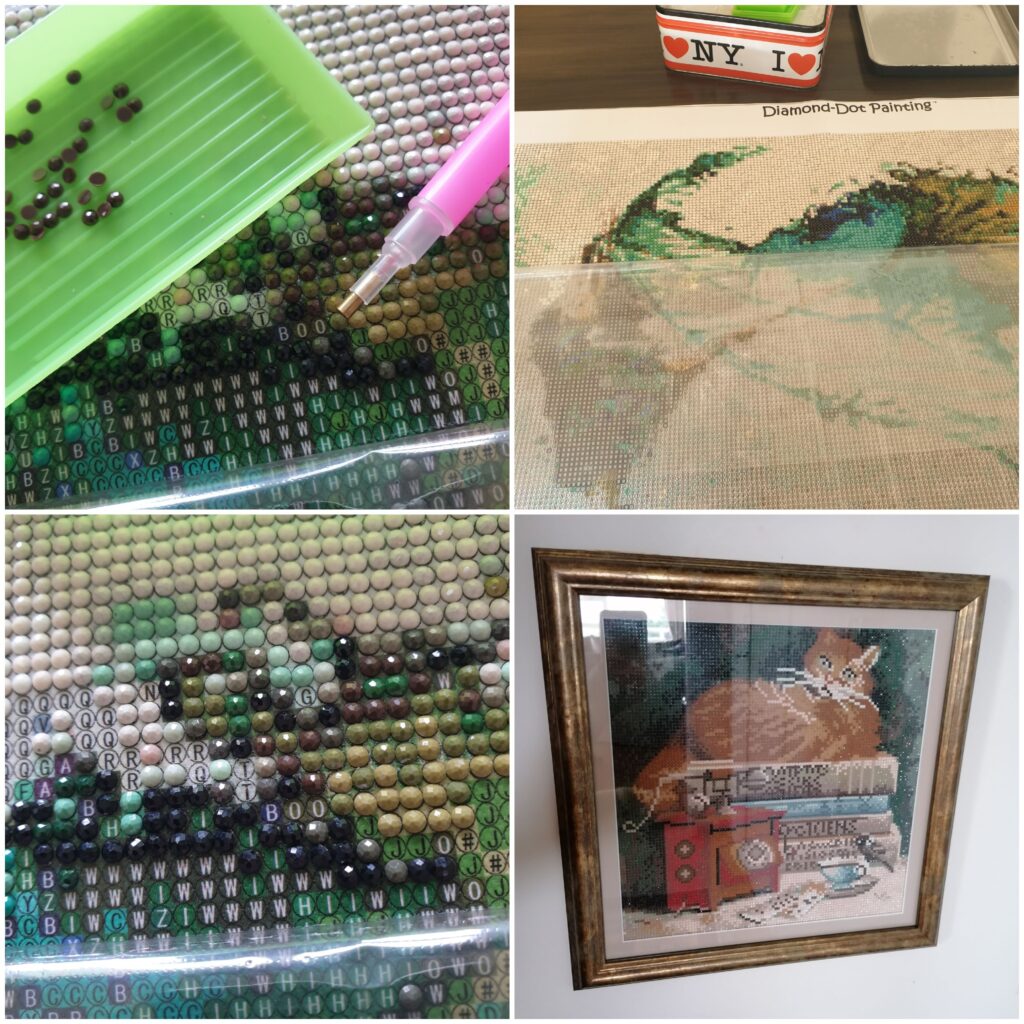 We had a good reading week as well and got some great books in the mail and by clicking away on Amazon's free books for World Book Day.
Adding to the Litter
We've received a new book for review from Netgalley and our very fist physical book in the mail. Excitement overload! My Mommy will be taking part in a readalong this upcoming week with a few other South African Instagrammers. You are welcome to follow on Instagram, in fact – we'd appreciate it sooooo much.
Who else had fun loading there Kindles with Amazon's free books for World Book Day on Friday?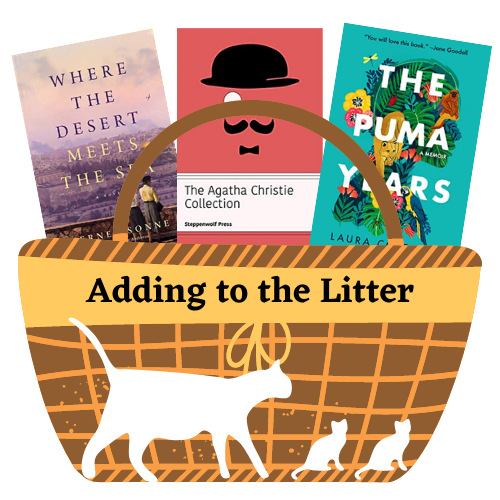 Scratching the Blog Pole
We didn't get to blog until Thursday this week, but then we were on a roll.
We haven't done a Throwback Thursday in ages and it was good to join up again and to look back at our review for After You and to see what's still waiting on the TBR.
Still going strong with the Book Reviews from the kiddies at school. This week's one was a very cute review from the sweetest little girl who is in Gr 2. Rainbow Dash and the Daring Do Double Dare.
Weekend Book Friends always help to get the weekend sorted.
We have a few posts, including a book tour and a review, coming up this week. And we have a long weekend! So hopefully we'll get to it all.
On the Couch
Recently Finished
Arthur and the Argonauts took us just about the whole week to finish. English is our second language, so for us to read a book by an author who presumably has his PHD in English Vocabulary, is no easy task. But we did finish it and for that, we deserve to read a whole stack of books at the same time.
Currently Reading
We are still listening to Project Hail Mary and still enjoying it a lot. Can't believe my Mommy actually likes Rocky, but she does. We were so excited when we received our copy of Never Tell a Lie that we immediately started reading. The readalong only starts tomorrow…. The Maid is one of our Book Club picks and we took a couple of hours to start reading it yesterday. What fun! (reading the book and snuggling on the couch). This morning, Mommy woke up early and Daddy was still sleeping, so she didn't want to turn on the light to read her book and just started reading Drawn by the Current on her Kindle. We love this story already and will go to bed early tonight to see what happens next.
Currently Watching
How did Jane the Virgin slip us by all this time? Yes, yes – it's very much like a soap opera – we love it!! This is so funny and entertaining and even Daddy is watching with us.
What's new in your lives this week? Any exciting new books or TV shows? Oh and what brain-dead exercises do you enjoy doing?
We love all the visits we always get from you and are ever so thankful to our lovely hosts for making this possible. Debbie @ Readerbuzz with The Sunday Salon, Kimberly @ Caffeinated Reviewer with The Sunday Post and Marlene @ Reading Reality with Stacking the Shelves.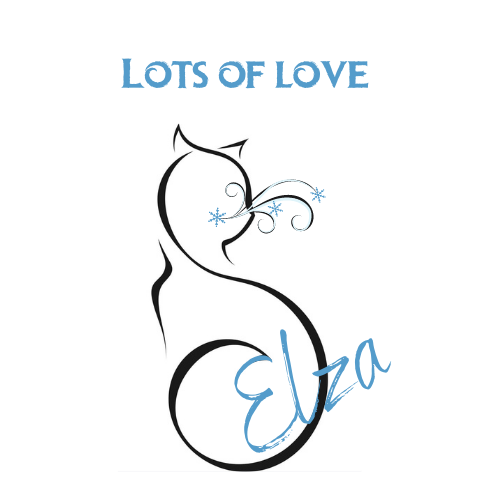 Related Posts