Greetings you guys! How have you been doing? Our apologies for not saying hi last weekend. My Mommy decided to start moving the house back to a livable state and we haven't even opened the blog. Or a book for that matter. The plan was that all renovations should have been done on Friday so that we can start unpacking a bit more. Alas…. Not that it's all that bad, it's only a few minor things that are left and one major project – My Mommy's brand new home library….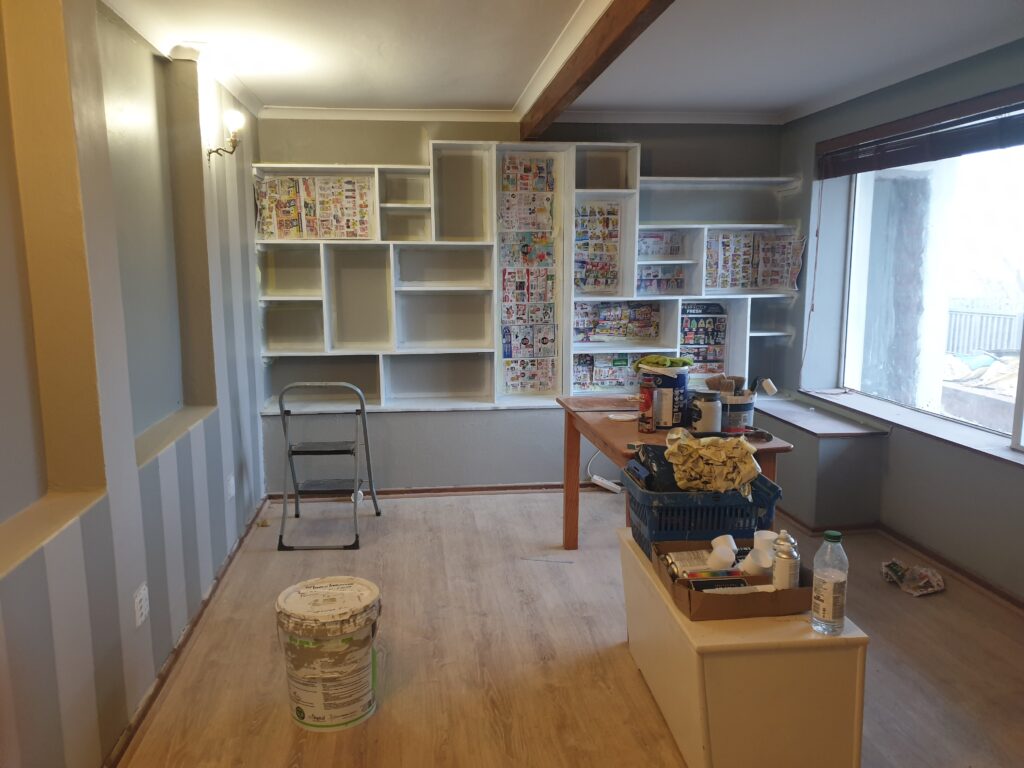 As you can see, only the one wall's shelves are done, the back wall's is at the carpenters, but the alcoves haven't even been started with. *Sigh*. This was all she wanted from all the renovations and now everything is just about done, except for this room. I really don't get people's priorities. Shouldn't the library have been the first project to complete?? But still, we are giving hope and faith a fair chance here. My Mommy has school holidays in three weeks time and we will hopefully be able to unpack our stacks of books then.
Talking about stacks of books, no new stacks or singletons added over the last couple of weeks. My Mommy has Book Club on Tuesday night and she actually plans on not bringing any books home. It will be her turn to host in July (can you believe we are starting to make plans for July already??!) and she just wants her own books to be sorted out before any new ones grace our shelves.
Scratching the Blog Pole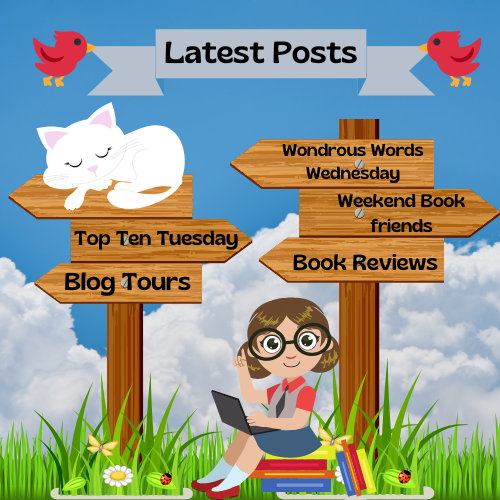 Our ratings over the last month tells us that we really could have done better. I guess that's true, but we do the best we can and hopefully June will be a more cheerful blogging month. Here's what you might have missed over the last 2 weeks:
On the Couch
Our reading also took a bit of a nosedive the last two weeks. Gosh, it really is ridiculous how much time all these last little things of a building consumes. My Mommy doesn't feel like listening to an audiobook at the moment, but she will hopefully have more energy next weekend again. Oh did I tell you that she has a bit of stomach bug as well? No worries, I'll go cuddle with her and make her feel all better as soon as we are done here.
We are almost done with The School for Good Mothers. It's a strange book, but definitely thought provoking. By almost done, I mean we actually still have no clue what the ending is going to be. We've started with The Scarlet Oak: Murder Spies and Spirits this morning and so far it's quite good. A bit lighter than The School for Good Mothers. Perhaps my Mommy need that a bit more. Last night we've watched the latest installment of Fantastic Beasts – The Secrets of Dumbledore. We loved it! My Mommy says she thinks it's time for a Harry Potter marathon. Perhaps on Audible. With Stephen Fry as the narrator. Sounds good to me!
What have you been up to lately? We wish you a lovely week ahead!
Oh and don't forget to add your links to our hosts' pages and to pay them a visit too! Debbie @ Readerbuzz with The Sunday Salon, Kimberly @ Caffeinated Reviewer with The Sunday Post and Marlene @ Reading Reality with Stacking the Shelves.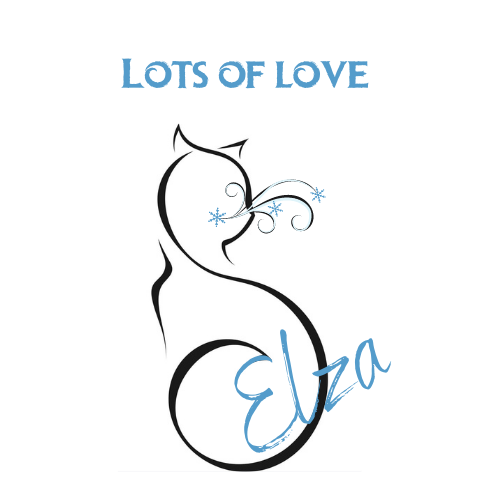 Related Posts