Greetings you guys! How have you all been doing? I am happy to report that we've had a bit of rainfall in our region. Our water supply dam is still only at 13%, but we continue to be hopeful for more rains to fall.
It's dreadfully cold here and I have to let you guys know just how wonderful my Mommy and Daddy is. My Daddy sees I'm a real little sh*t and spoiled rotten, but I think it's important to know what you want in this life and stick to it. I don't like to sleep under the bedcovers. Or in a basket. I want to sleep on Mommy and Daddy's bed with just a light blanky over me. My own blanky please. Nothing else is acceptable. Therefore, Mommy and Daddy climbs into bed every night with my pink blanky close at hand. Wherever I move on the bed during the night, they will then tuck me in with my blanky. Aren't they just wonderful?!
Most of the renovations are done and now the fun parts start. Decorating, unpacking, throwing stuff away… Quite a few DIY projects are happening here as well and my Mommy is going through a box of plasters faster than a kindergarten teacher on playground duty. Luckily for her she found this fun box of Frozen plasters. So now she can watch my namesake on her cut up fingers while she holds the measuring tape for Daddy.
Needless to say, reading and blogging is taking the backburner at the moment, but just give us a few days and we'll start relaxing on the couch. We will also post a few pics next week.
Adding to the Litter
The fact that her bookshelves aren't quite ready yet and that she hardly has team to read at the moment, hasn't stopped my Mommy from buying and accepting new books.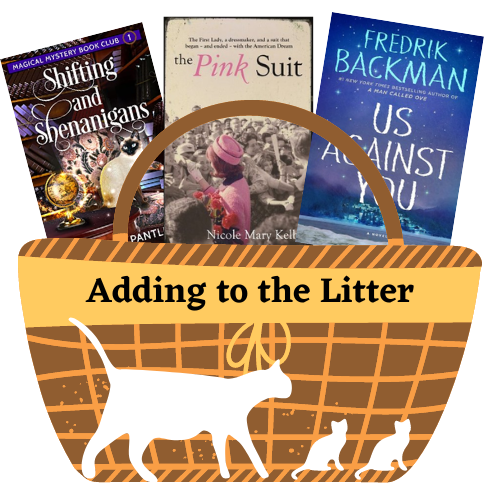 Our favorite feline author (oh, she is so marvelous, she might as well have been a cat) Elizabeth Pantley, is busy with a brand new series. Whoo hoo! We can't wait to start with the first instalment, Shifting and Shenanigans. Of course we promise to tell you all about it.
My Mommy had to take her car in for a service last Tuesday and of course se went unprepared and just had to pop in at the first available bookshop. There she found a book she's been meaning to read for years on sale! The Pink Suit. She did start with it, but didn't get very far yet. She also bought Us against Them, the sequel to Bear Town. Now that was a book we really enjoyed and we hope that the next instalment will be just as good.
Scratching the Blog Pole
As I've said, blogging is a bit slow lately. But at least we are still here! Here's what you might have missed over the last 2 weeks:
On the Couch
We haven't been watching a lot of television lately and I actually can't think of anything that is standing out at the moment. We will watch your posts to see what is up and coming. We do try to get some reading in and will definitely finish Project Hail Mary this week. Our Pigeonhole read is quite fun and the short story, A Scandal in Brooklyn will be up for review later this week.
We do need to apologize for not giving our best bunny performance lately, aka – blog hopping. We really do appreciate every visit and comment and will try our utmost best to work on our bunny manners.
We wish you all a wonderful week ahead and remember to link up to our gorgeous hosts Debbie @ Readerbuzz with The Sunday Salon, Kimberly @ Caffeinated Reviewer with The Sunday Post and Marlene @ Reading Reality with Stacking the Shelves.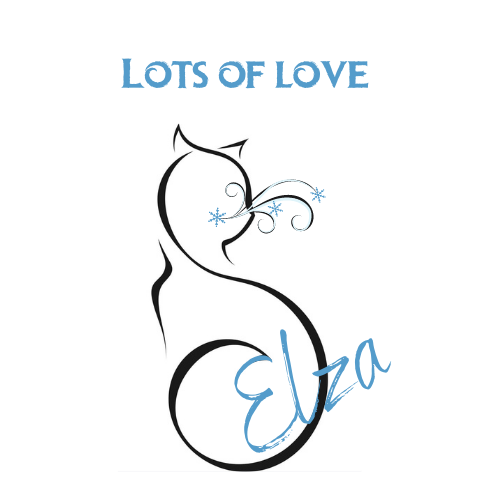 Related Posts