Greetings. Oh what horror I had to endure over the passed 48 hours. I have no idea whatsoever how I'm ever going to survive this. I keep on scratching myself to see if I'm awake and this isn't just my worst nightmare.
Just look at this little horrible creature Mommy and Daddy brought home on Friday afternoon…
Good grief. You would have thought after they had me, the bar was set at the acceptable standard of beauty. This thing is horrendous. And njapping. And definitely not a cat. Worst part of all – naming it Anna and hoping it will make me go all warm and fuzzy with acceptance.
Of course I have my tail in a knot and ignore my Mommy completely. That will be the status quo until she gets rid of the little mutt.  And if she doesn't, I will have to take matters into my own hands. Luckily my Mommy goes back to school this week, so it will provide me with ample time to make a plan. I just hope she doesn't plan on taking the little mongrel to school with her.
What horrors did you have to face this week?
Adding to the litter
No, the little mongrel is not part of the litter. Although the two Labradors seem to be quite taken with her. Our week started so good with a great Book Club meeting and my Mommy bringing home such great books to read this month.
Somehow, The Frequency of Us by Keith Stuart slipped us by for the better part of two years. Gosh, we are enjoying this book so much!
Nothing new purchased this week (accept for the mutt. I can't believe people money for things like that) and only one new book for review. But that's only due for early next year, so we'll talk about it later on.
Scratching the Blog Pole
It's been a rather uneventful week on the blog, back to school will probably bring a bit more rhythm. But if you've missed any of our posts and just need to catch up, here's the links:
 On the Couch
Recently Finished
Shifting and Shenanigans – review on top. The Mysterious Howling (The Incorrigible Children of Ashton Place #1). I remember A.J. @ Read All the Things going on about it and she wasn't wrong. It was really good and the audio recording worth mentioning.
Currently reading/watching/listening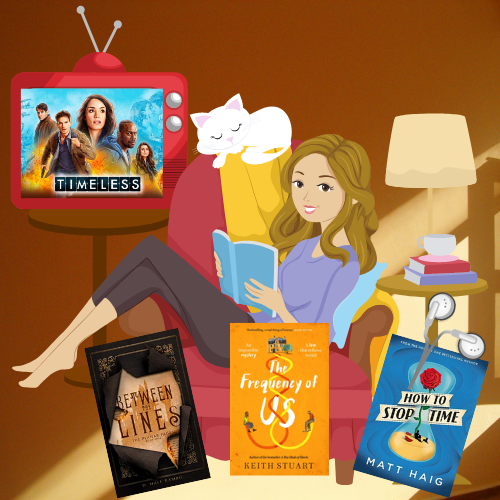 I can't remember who recommended Timeless to us, but thanks! This is really a good show, we love the historical aspects so much. Between the lines is up for review somewhere during the next two weeks and How to stop Time is our current audio. Perhaps not the best audio choice, but still good. What was the best audio book you've listened to lately?
We wish you all a great week ahead and hopefully I can give you an update on the disappearance of the mutt next week…
Remember to link up to our gorgeous hosts Debbie @ Readerbuzz with The Sunday Salon, Kimberly @ Caffeinated Reviewer with The Sunday Post and Marlene @ Reading Reality with Stacking the Shelves.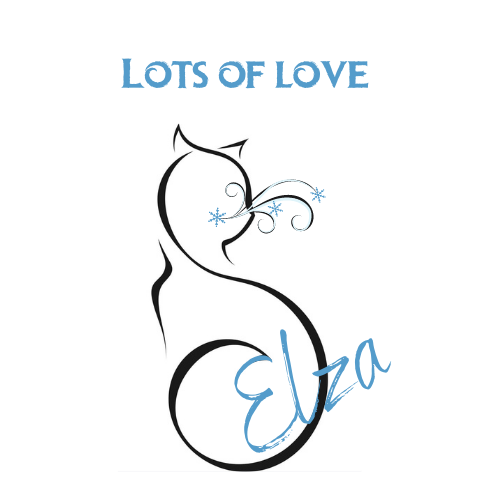 Related Posts