Greetings you guys! It's the last week of October and I guess that makes it Halloween week? My Mommy says she always feels like the odd one out here in SA and especially at school during this season. Halloween is not a seasonal festivity here in SA and seeing that my Mommy works at a Christian School, everyone looks at her strangely when she gets all excited about ghosts and horror books during October.
Lucky for her, there are fun reading challenges like Fraterfest to take part in! How's it going with your Fraterfest Readathon this year?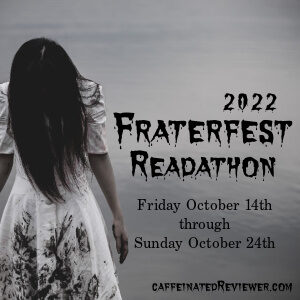 We only have a couple of hours left and I know we probably could have done better – but we did have loads of fun with the books we did manage to read during the past 10 days.
We aren't quite finished with The House on the Lake, but we'll finish it up eventually. Secrets and Seashells at Rainbow Bay might not really have qualified for Fraterfest as the ghosts weren't really high on the fear factor scale. The House on Needless Street ticked all the boxes though! We've listened to it, but I think my Mommy should perhaps rather read it as well. Who wants to chat about that book? Oh and For Your Own Good – we can chat about that one as well. Would love to hear your thoughts!
The rest of our lives have been busy the last two weeks, as it usually is this time of the year. Why is the last term of school and the last two months of the year always a mad house? With less than 2 months to go before school ends for the year, my Mommy's days are long and jam packed. Sometimes literally.
We are trying our best not to buy any new books at the moment, we are more than a bit behind on our must-read lists this year, so let's try to lessen the pressure here. The only books being bought, are new books for the kids at school. Updates to follow, I believe that will have to be a post all on it's own.
Apologies for not being as present on the blog the last couple of weeks, if only I can grow human thumps, you would be able to see us way more. I do have some time on hand and spend hours in the home library where the computer is blinking for more attention on a daily basis as well. Thankfully we had a few blog tours and reviews happening that at least kept us going. If you missed any, here's a few links:
Not sure what the new week entitles, but hopefully we can get to Top Ten Tuesday and Wednesday it will be time for Wondrous Words again. Check out the link in our sidebar if you want to join in for Wondrous Words.
Currently Reading
We got a bit distracted with Fraterfest in the loop and now we need to get up to date with our review books. All three of these are up for review this coming week and we aren't done with any of them. Sigh…. I honestly don't know why my Mommy does this to us. She needs to stop over extending us so much.
Luckily we are enjoying them mostly, so now we just need to get reading.
Before we go and finish our books, a quick question for you this week: Amazon reviews – who else have been having problems with reviewing on Amazon lately? I did read through their review policies carefully once again and I guess it has to do with that limited $50 spending thingy. It might not be a lot on US terms, but in SA terms, that's over a R1000! So I guess I won't be eligible to review on Amazon anymore. How upset should we be? Anyone else who doesn't review on Amazon?
Okay, let's go read our books. Wishing you all and our lovely hosts a lovely and healthy week ahead. Our hosts:  Debbie @ Readerbuzz with The Sunday Salon, Kimberly @ Caffeinated Reviewer with The Sunday Post and Marlene @ Reading Reality with Stacking the Shelves.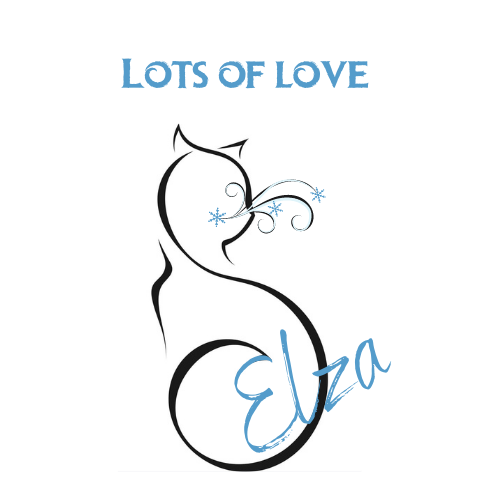 Related Posts