Sunday 15 May 2016
The Sunday Post is a weekly meme hosted by Caffeinated Book Reviewer. This is a post to recap the past week on your blog, tell everyone about books and things you can showcase and share news for the upcoming week. Remember to link your post and to visit others who have linked up.
My good-old trusted friend and companion – HP my laptop, decided to retire early in 2016. My husband and I thought it wise to put him in an "old age home" for computers. The type of home where they minimize your daily schedule to maybe just one or two chores and for very limited time. All HP-my-old-pal had to do, was wake-up every morning, go to just one folder, open it and connect to his HP nephew, the printer. Not too much strain on those old wires. But alas…. It was with the greatest of sadness that I declared HP as dead as a doorstop 6 weeks ago.

(My husband suggested that we use HP as a doorstop in future – to honor the memory of our profound loss).
I told my husband that I don't need a new computer at the moment. He is at work during the day and his desktop is all alone and of no use between the hours of 7:00 and 17:00, Mondays to Fridays. We can just move HP-the-nephew-printer into the study and I will make sure that my work is all done, dusted and printed in that time-frame. I will also ensure that everything is within a millimeter as he left it in his study. (This wasn't too difficult, except for the computer chair. My husband is very tall, I am very short. I didn't dare change the setting on that chair and suspect I am going to have back and neck aches for weeks to come.)
It was during my time of grieving for HP-my-old-pal that I started blogging. Most days I managed to get everything done, dusted, printed and blogged and supper simmering when my husband came home from work. Except for Sundays. Sundays are for

The Sunday Post

and gosh how I love this. This is the closest that I have ever been to keeping a diary! I can't miss it. So last week Sunday, I asked my husband if I can just quickly use the computer in the study, just a minute or so…. Two hours later, I received the following sms:
Hi, your TAKEALOT order #……. is scheduled for delivery on Wednesday before 5pm vir mrD Courier. ID required
And my husband popping his head around the door asking me to make a note to please be at home on Wednesday to receive my new computer.
Soooo – I need to give a big shout out THANK YOU to this meme! If it wasn't for The Sunday Post I would still be working on my husband's nerves and convincing myself I don't need a new computer.

And that was the showcase of my week. In between setting up the new Preciousssssss, I did get to do the following:

Cover characteristics – this week's theme was a fun one, MAPS. I think it was the quickest that I found 5 books featuring the theme. Maybe there are quite a number of books with maps around. Or maybe I'm just getting used to this! But books with maps are just lovely.

Cover Characteristics
I've also updated my Currently reading list, and actually stuck to it! Mostly.

Currently Reading
I was right on schedule for my Friday Meets date on Friday. I joined The Book Blogger Hop hosted by The Ramblings of a coffee addicted writer for the first time as well and hope to meet up with them for many more Fridays to come!

Friday Meets

The Bout of books read-a-thon was a lot of fun this week. Yes, I definitely could have read a bit more. But I was rather distracted this week. Not by other books for a change, but by a few seen and unforeseen events. Good and bad. I only managed to finish 4 books.

Bout of books read-a-thon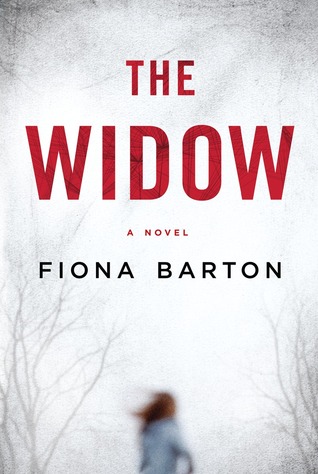 Books finished this week:
Three men in a boat (to say nothing of the Dog) – This was a Librivox recording with more than one narrator. I can't say that I enjoyed all of the readings. Most of the ladies were quite good, but a few of the men were as merrily as a funeral bell.
The Little Prince – What a delightful story about a Little Prince in need of a sheep and in love with a rose.
The Widow – "the trouble is that she's been stuck between what she knows and what she wants to believe". Aren't we all guilty of that when confronted by terrible deeds committed by near and dear ones?
Recipes for Love and Murder – This book is utterly delicious. If you don't want to read it, buy, borrow or steal it in any case. If only for the wonderful recipes at the back. This is one of my favourite reads so far for 2016. Can't recommend it enough.
I've watched The League of Extraordinary Gentlemen with my husband last night. I realized that I haven't read most of the novels who originally hosted
the characters in this movie. So I am making a list of those I still have to read. (I will most probably rather listen to audio recordings).
The picture of Dorian Grey

King Solomon's mines

The strange case of Dr Jekyll and Mr Hyde

The Invisible Man
Which of these can you recommend?
Related Posts