Greetings you guys! It's a rainy Thursday afternoon here in South Africa and all we want to do, is get into bed and snuggle with a great book. But we hear the call of duty as well and we first want to do a Throwback Thursday Post. That fun meme we only get to every now and then.
The Chocolate Lady's #Throwback Thursday takes place on the Thursday before the first Saturday of every month. Yes, there is a linky and it will remain open until she uploads the new one. Thank Goodness. My first and last sometimes gets very confused.
Your post must highlight one of your previously published book reviews and Davida encourages other participants to do the same.
Add the link to your post and remember to link back to The Chocolate Lady's Book Blog And do not forget to #ThrowbackThursday!
The review that we are looking back to today, is for a book that my Mommy loved so much. She says she can't believe that she's still only read this one by the very talented author, Ruta Sepetys:
Paperback 
390 pages
Read 09 August 2016
Published February 2016
Goodreads Blurb: Winter, 1945. Four teenagers. Four secrets. Each one born of a different homeland; each one hunted and haunted by tragedy, lies and war. As thousand of desperate refugees flock to the coast in the midst of a Soviet advance, four paths converge, vying for passage aboard the Wilhelm Gustloff, a ship that promises safety and freedom. Yet not all promises can be kept. Inspired by the single greatest tragedy in maritime history, bestselling and award-winning author Ruta Sepetys lifts the veil on a shockingly little-know casualty of WWII.
This was long before my time, but my Mommy says this was in the early days of Book Club, where you tried to read as many books as you possibly can from the Book Club Selection. Thankfully, to this day, the selection is simply awesome. And I can vouch for that.
My Mommy read and reviewed this book in August 2016 and she didn't tweak a lot on her original review. Except for drawing in all the great Ultimate Book Blogger Plugin details. If you have time to read her original review, here's a link for you: Salt to the Sea by Ruta Sepetys. 
Books from the Backlog
We love to combine Throwback Thursday with  Books from the Backlog, hosted by Carole's Random Life of Books.  We are ever so happy that we've also discovered Bookshelf Fantasies has a similar meme, called Shelf Control. Two birds with one stone. Sorting out the blog reviews, plus sorting out our TBR pile. Books from the Backlog is a fun way to feature some of those neglected books sitting on your bookshelf unread.  If you are anything like me, you might be surprised by some of the unread books hiding in your stacks.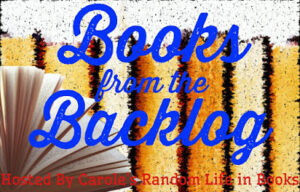 What we love most about Books from the Backlog, is how it helps us to practice a bit of Shelf Control. Every time we do a Thursday link-up post, we sort out our TBR a bit more. Our #13 book on our current TBR of only 458 books, was supposed to be We were Liars by E. Lockhart, but after a bit of house cleaning,  we ended up with this one:
After embarrassing themselves at the social event of the year in high society Philadelphia on New Year's Eve of 1942, Maddie and Ellis Hyde are cut off financially by Ellis's father, a former army Colonel who is already embarrassed by his son's inability to serve in WWII due to his being colorblind.

To Maddie's horror, Ellis decides that the only way to regain his father's favor is to succeed in a venture his father attempted and very publicly failed at: he will hunt the famous Loch Ness monster and when he finds it he will restore his father's name and return to his father's good graces (and pocketbook). Joined by their friend Hank, a wealthy socialite, the three make their way to Scotland in the midst of war.

Each day the two men go off to hunt the monster, while another monster, Hitler, is devastating Europe. And Maddie, now alone in a foreign country, must begin to figure out who she is and what she wants.

The novel tells of Maddie's social awakening: to the harsh realities of life, to the beauties of nature, to a connection with forces larger than herself, to female friendship, and finally, to love.
Added to the TBR in May 2015, my Mommy was contemplating removing this one from our TBR, but then she remembered how much she loved Water for Elephants by the same author. After a quick search, we discovered that we actually have a copy on our Kindle. So no more excuses, this book need to be read as soon as possible!
Have you read Salt to the Sea? Brilliant read, don't you think? What about At the Water's Edge? How much did you love it?
Have a wonderful Thursday! Almost Friday…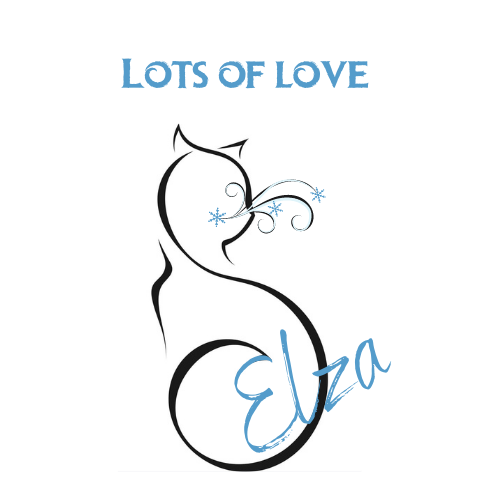 Related Posts