True Crime Stories You Won't Believe
by
Romeo Vitelli
on April 4th, 2022
Genres:
True Crime
Pages:
185
Format:
ARC
Source:
Travelling Pages Tours
Buy on Amazon
Goodreads
Here is a collection of true crime stories from different countries and time periods that defy simple description. They include:
• The strange tale of a psychotic geisha who severed her lover's genitals to carry as a token of her love and who inspired a cult following
• How a small-town murderer helped inspire the movie Psycho and left his hometown with a reputation they never lived down
• A father who sacrificed his daughter to prove his faith in God and his followers who fully expected her to be raised on the third day (she wasn't)
• A Sorbonne graduate student who killed and cannibalized the woman he loved and went on to become a bizarre media celebrity
• A 19th century serial killer who earned the title of "the worst women in the world" by killing a series of husbands for profit
• The assassination attempt on John F. Kennedy you never heard about but which very nearly succeeded.
• George Stinney, the fourteen-year-old child who died in the electric chair for a crime he didn't commit.
• Joseph Vacher, the "French Ripper" whose crimes shocked France but tried to blame it all on the rabid dog that bit him.
• How mob boss Vincent Gigante earned himself the nickname of "the Oddfather"
• Leonarda Cianciulli, the Corregio "Soapmaker" who killed three women as a sacrifice to protect her own children.
These stories, and more, are all featured here making this book a must for any connoisseur of true crime and bizarre justice.
Greetings! Welcome to our stop at the blog tour for True Crime Stories by Romeo Vitelli. This tour is hosted by the lovely Jen @ Travelling Pages Tours.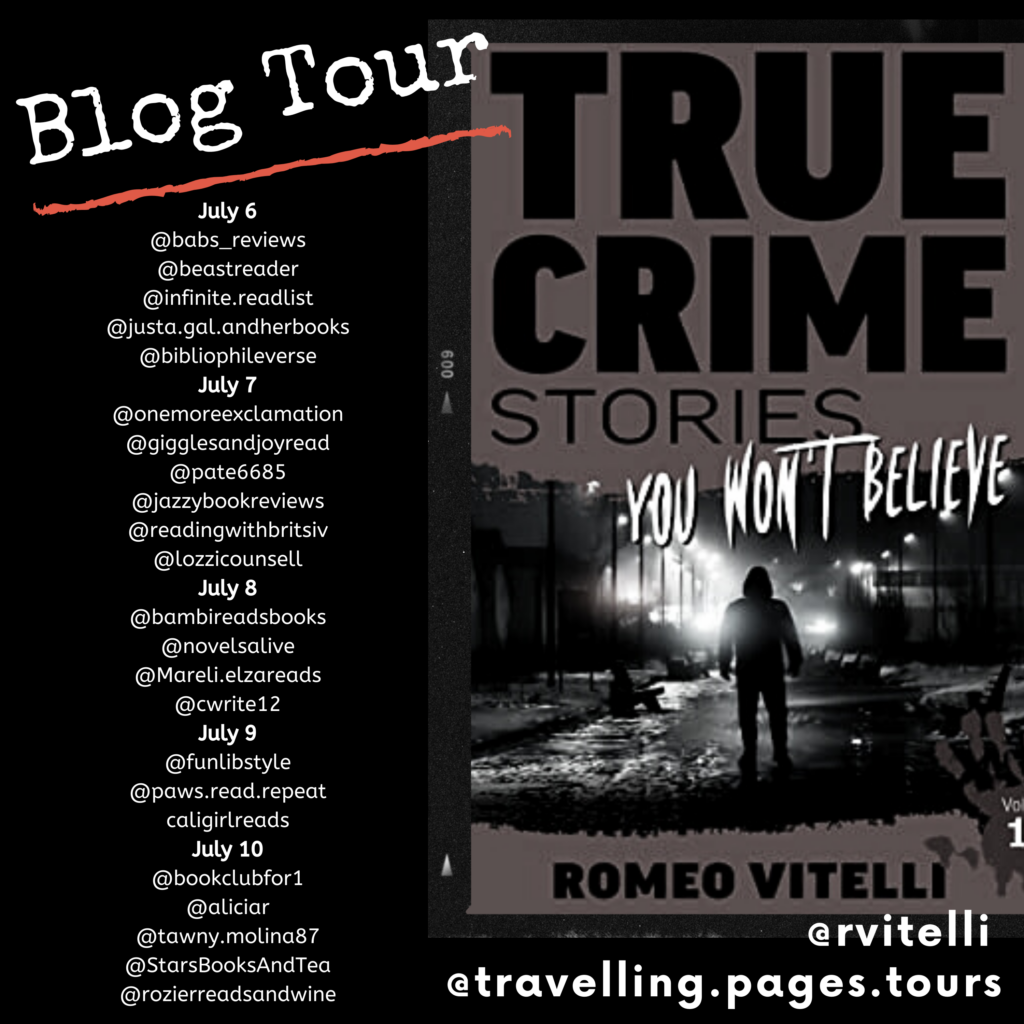 Gosh, this was a lot of fun. No, neither me or my Mommy are psychopaths for saying this, but the way that Romeo Vitelli, a fellow, but way more successful blogger than us, presented these stories, were highly entertaining. Some people are very much like cats – they can keep you hooked and focused until the paunch.
My Mommy loves true crime, hence the request for reading this story collection. Quite a few of these stories she's read before, but adding a few new ones to her true crime knowledge archives, sure was a bonus. We love seeing the description 'Volume 1' on the cover page and hope the next instalment will be just riveting.
* Content Warning: Some of the stories are quite graphic and acts of cannibalism are described in gruesome (put still true to the facts) details. Not that cannibalism bothers cats at all, but perhaps this book might not be for the faint of heart.
About the Author
Giveaway
True Crime Stories You Won't Believe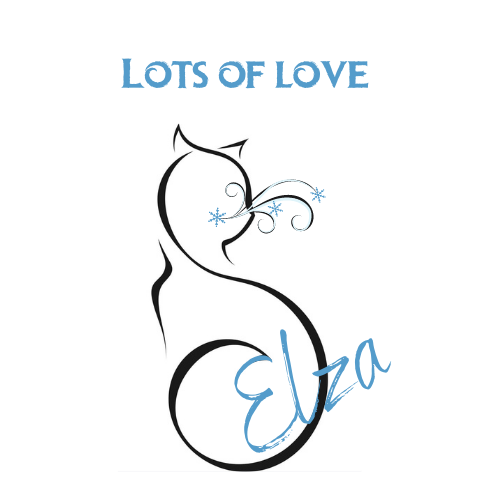 Related Posts