It's Friday afternoon and Fraterfest 2021 is about to start here in our house. Yea! Yes, I know I am actually a real scaridy cat when it comes to spooky reads, but I will be okay if I can snuggle with my Mommy for the first one or two reads. After that, I will go and hide under the covers and leave my Mommy all alone for her scary reads.
Our first pick for this year's readathon, is a book my Mommy bought for the kids at school and it doesn't seem scary at all. Just enough "hoo hoo" vibes to qualify for Fraterfest. 
The Trials of Morrigan Crow
by
Jessica Townsend
Series:
Nevermoor #1
on October 31st 2017
Genres:
Fantasy
,
Middle Grade
Pages:
465
Format:
Paperback
Source:
VCS
Buy on Amazon
Goodreads
A cursed girl escapes death and finds herself in a magical world - but is then tested beyond her wildest imagination

Morrigan Crow is cursed. Having been born on Eventide, the unluckiest day for any child to be born, she's blamed for all local misfortunes, from hailstorms to heart attacks--and, worst of all, the curse means that Morrigan is doomed to die at midnight on her eleventh birthday.

But as Morrigan awaits her fate, a strange and remarkable man named Jupiter North appears. Chased by black-smoke hounds and shadowy hunters on horseback, he whisks her away into the safety of a secret, magical city called Nevermoor.

It's then that Morrigan discovers Jupiter has chosen her to contend for a place in the city's most prestigious organization: the Wundrous Society. In order to join, she must compete in four difficult and dangerous trials against hundreds of other children, each boasting an extraordinary talent that sets them apart - an extraordinary talent that Morrigan insists she does not have. To stay in the safety of Nevermoor for good, Morrigan will need to find a way to pass the tests - or she'll have to leave the city to confront her deadly fate.
Of course we can't start our weekend before we haven't popped in with a few friends to share our weekend reads.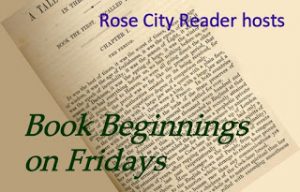 For our first stop, we will pay a visit to Gilion over at Rose City Reader to share our Book Beginnings.  Every Friday you can link up and share the first sentence of your current read (or the one you plan to devour over the weekend), as well as your initial thoughts and impressions. Hashtags are the one thing I do know on social media, so simply #bookbeginnings so we can find each other. The trials of Morrigan Crow opens with the most beautiful graphics (we will share it on Instagram later today) and the following lines:
The  journalists arrived before the coffin did. They gathered at the gate overnight and by dawn they were a crowd. By nine o'clock they were a swarm.

It was near midday before Corvus Crow made the long walk from his front door to the tall iron rails keeping them at bay.
We have a coffin, we have tall iron rails, I think we have a good opening book for Fraterfest here!
We have literally just opened this book for the very first time, so we have no clue what is happening on page 56. We'll just take a random pick to share with Freda over at Freda's Voice who hosts the Friday 56. Don't show up empty handed though!
Grab a book (Yes, any book. But it might get you to your other Friday 

activities a bit quicker if you just grab the book you are currently reading)

Turn to page 56 or 56% on your e-reader

Find a sentence or two (your other Friday activities might determine this)

Post it!

Remember to post your link on Freda's Voice and to visit the other guys in the linky.
And  last but not least, don't forget to list the title of the book and the author as well.
"Wait! What about them?", she said, looking back towards the Crows. They were still gathered around the curtain on the floor, oblivious to the sound and sight of a hundred ghostly hunters barreling towards the house.

"They'll be fine. The Hunt can't touch them. I promise. " Jupiter pulled her onward. "It's you they're hunting, Morrigan. You want to help your family? You need to get yourself far, far away from this house."
Ooooe, I really want to know more now! Just before we go and get comfy on the couch, let's just quickly hop in with Billy for the Book Blogger Hop. 
The Book Blogger's hop's purpose is to give bloggers a chance to follow other blogs, learn about new books, befriend other bloggers, and receive new followers to your own blog. Every week, there will be a prompt featuring a book related question. It's hosted by
Ramblings of a Coffee Addicted Writer
 and I guess he hops around like a bunny due to all the caffeine. Hence his name.
Today's question:  Mary Shelly's Frankenstein vs Bram Stoker's Dracula. Which Classic story is the scariest?
Definitely Count Dracula. My Mommy somehow never really considered Frankenstein as a scary read. It has always felt like a science project to her. The old gothic castle and the legends surrounding the Count,  of course also helps to make the hair on my back stand on end.
What are you reading this weekend? Anything scary? Let us know if you are also taking part in Fraterfest!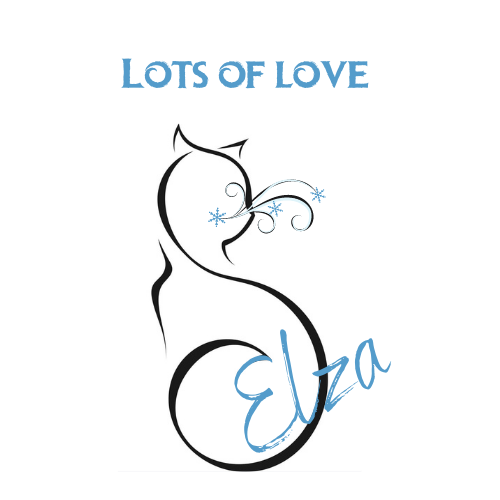 Related Posts