Greetings Humans! First order of business today – it's my adoption anniversary! Yea to me! And to Mommy for coming to my rescue from that horrible orphanage where we could never, ever get some more. No matter how nicely we asked. Oh, I'm such a Drama Queen. The pet shelter was actually lovely, but not a place any kitten would want to stay forever.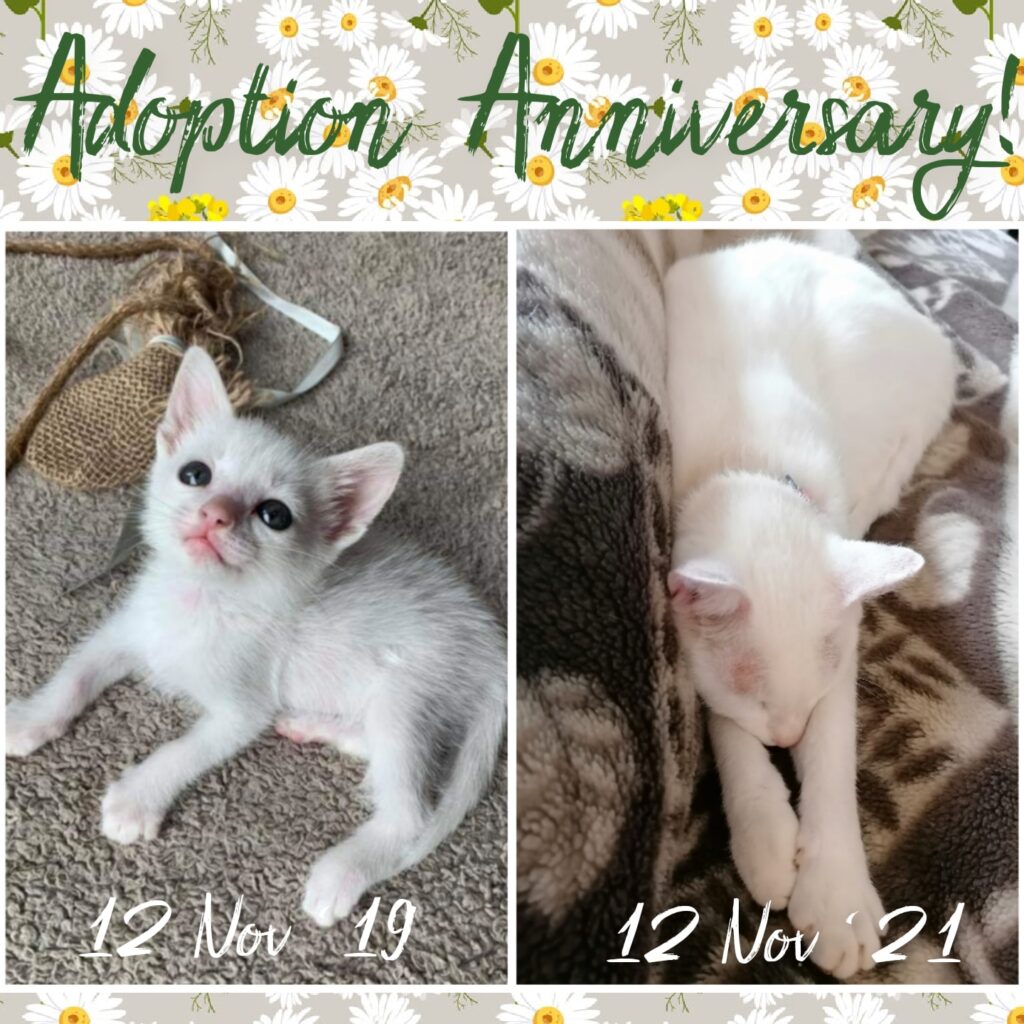 My Mommy is at home today and I hope she will spend some time here on the blog, we've been a bit absent the last two weeks. The weather outside is however begging her to just take her book and go read. I am not going to complain about that. Snuggle time!
My Mommy is very eager to start reading the following book later today: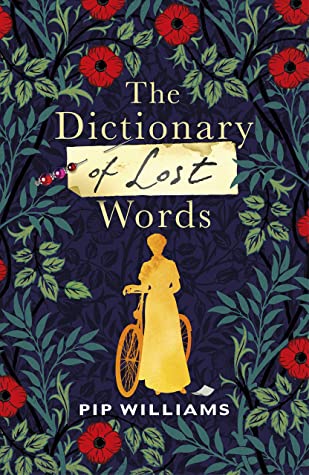 The Dictionary of Lost Words
by
Pip Williams
Published by
Affirm Press
on April 6th 2020
Genres:
Historical Fiction
Pages:
384
Format:
Paperback
Source:
Book Club
Buy on Amazon
Goodreads
In 1901, the word 'Bondmaid' was discovered missing from the Oxford English Dictionary. This is the story of the girl who stole it.

Esme is born into a world of words. Motherless and irrepressibly curious, she spends her childhood in the 'Scriptorium', a garden shed in Oxford where her father and a team of dedicated lexicographers are collecting words for the very first Oxford English Dictionary. Esme's place is beneath the sorting table, unseen and unheard. One day a slip of paper containing the word 'bondmaid' flutters to the floor. Esme rescues the slip and stashes it in an old wooden case that belongs to her friend, Lizzie, a young servant in the big house. Esme begins to collect other words from the Scriptorium that are misplaced, discarded or have been neglected by the dictionary men. They help her make sense of the world.

Over time, Esme realises that some words are considered more important than others, and that words and meanings relating to women's experiences often go unrecorded. While she dedicates her life to the Oxford English Dictionary, secretly, she begins to collect words for another dictionary: The Dictionary of Lost Words.

Set when the women's suffrage movement was at its height and the Great War loomed, The Dictionary of Lost Words reveals a lost narrative, hidden between the lines of a history written by men. It's a delightful, lyrical and deeply thought-provoking celebration of words, and the power of language to shape the world and our experience of it.
If you know my Mommy and read our blog regularly, you will know that this book might as well have been written for her. We are going to have a wonderful weekend! Let's see who we can share it with: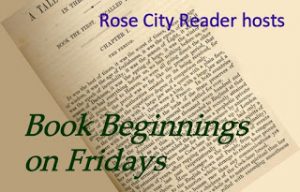 For our first stop, we will pay a visit to Gilion over at Rose City Reader to share our Book Beginnings.  Every Friday you can link up and share the first sentence of your current read (or the one you plan to devour over the weekend), as well as your initial thoughts and impressions. Hashtags are the one thing I do know on social media, so simply #bookbeginnings so we can find each other. The Dictionary of Lost Words opens as follows:
Before the lost word, there was another. It arrived at the Scriptorium in a second-hand envelope, the old address crossed out and Dr Murray, Sunnyside, Oxford, written in its place.

It was Da's job to open the post and mine to sit on his lap, like a queen on her throne, and help him ease each word out of its folded cradle. He'd tell me what pile to put it on and sometimes he'd pause, cover my hand with his, and guide my finger up and down and around the letters, sounding them into my ear. He'd say the word, and I would echo it, then he'd tell me what it meant.
That's quite similar to my Mommy's job. She teacher reading and learning and mainly focusses on vocabulary. If you don't know the words and what they mean, how will you ever read and understand?
We have literally just opened this book for the very first time, so we have no clue what is happening on page 56. We'll just take a random pick to share with Freda over at Freda's Voice who hosts the Friday 56. Don't show up empty handed though!
Grab a book (Yes, any book. But it might get you to your other Friday 

activities a bit quicker if you just grab the book you are currently reading)

Turn to page 56 or 56% on your e-reader

Find a sentence or two (your other Friday activities might determine this)

Post it!

Remember to post your link on Freda's Voice and to visit the other guys in the linky.
And  last but not least, don't forget to list the title of the book and the author as well.
'Oh pet,' Mrs Ballard said as she ushered me into the kitchen. She nodded at Da, discharging him of any further responsibility. He kissed my forehead, then strode across the garden to the Scriptorium. When Lizzie walked in, she gave me a pitying look then went straight to the range to heat water.
Delicate matters. I can just imagine how difficult it must have been in the early 1900's.
Seeing that today is all about me, we will definitely pay a visit to our cattish community and take part in the Friendly Fill-Inns.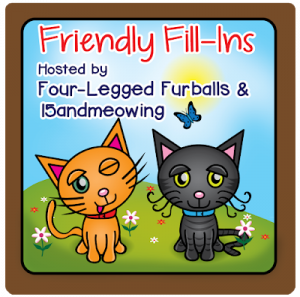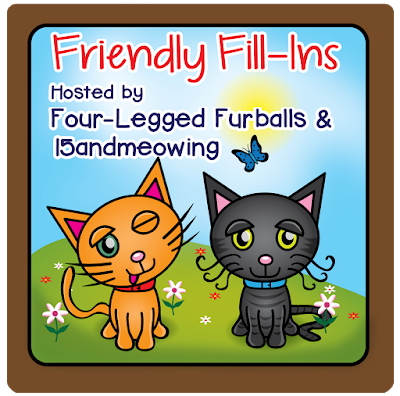 I love doing the Friendly Fill-Ins. It's a lovely way to link up with fellow blogger and a few feline friends. Friendly Fill-Ins is hosted by 15 and Meowing and Four-Legged Furballs. They come up with a couple of sentences, and then you have to fill in the blanks. This week's questions will of course be answered by yours truly. My answers are the bold and italic type.
Here's today's questions and answers:
1. I have a very irritating Maltese Poodle on my favorite blanky. (One of these days, "stared to death" might be punishable felony)
2. I wish I could speak fluent human language. (I'm fluent in body language, canine, and the howls of the wind)
3. I wonder what would have happened if my Mommy didn't adopt me today 2 years ago. (I'm sure I would have been fine, but would she have been?)
4. If I want a pink birthday cake with cream cheese frosting, I'm going to have to publish this post now and get my Mommy to start baking.
Wishing you all a wonderful weekend! Remember to link your weekend reads to our lovely hosts and pay each other a visit.
Related Posts